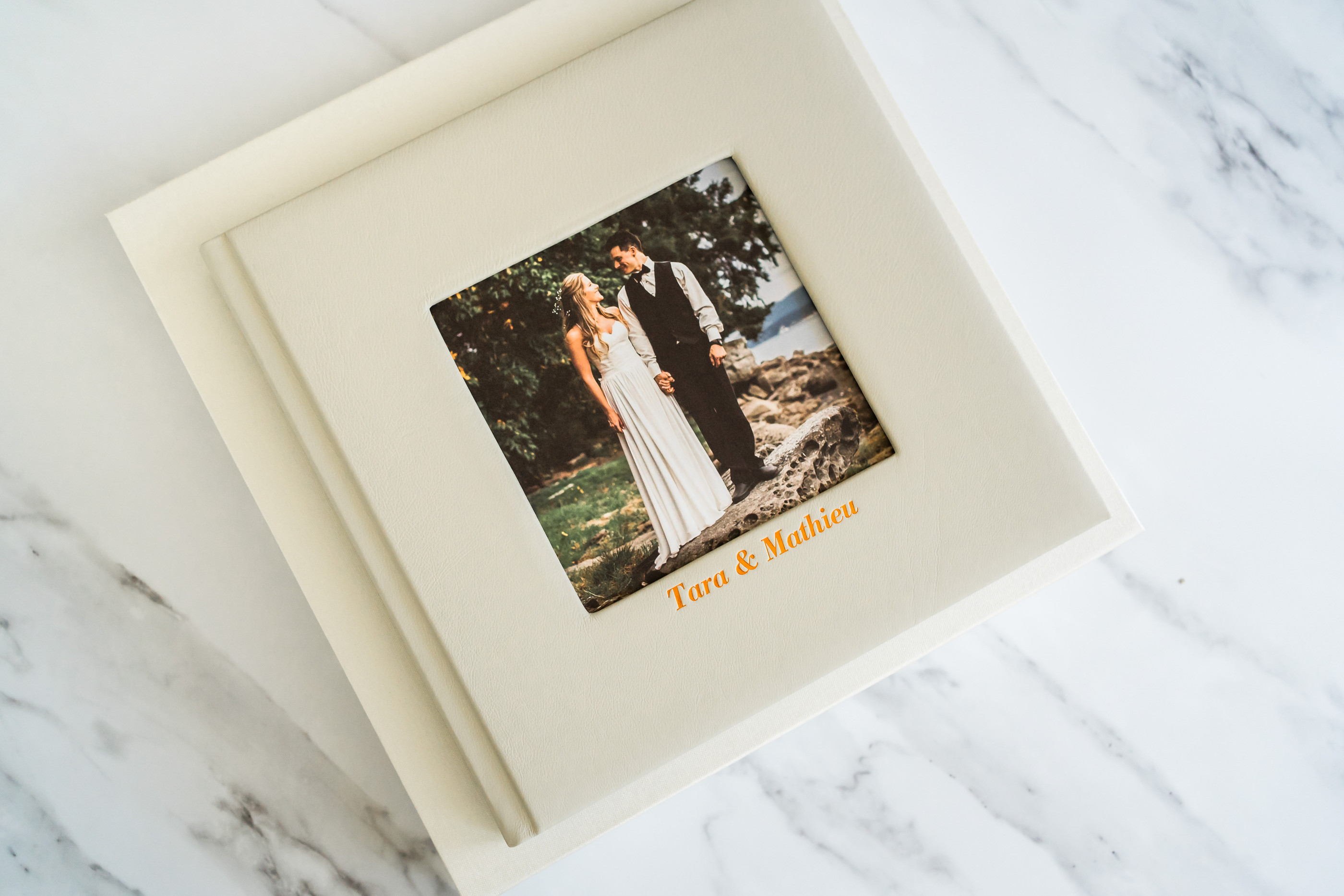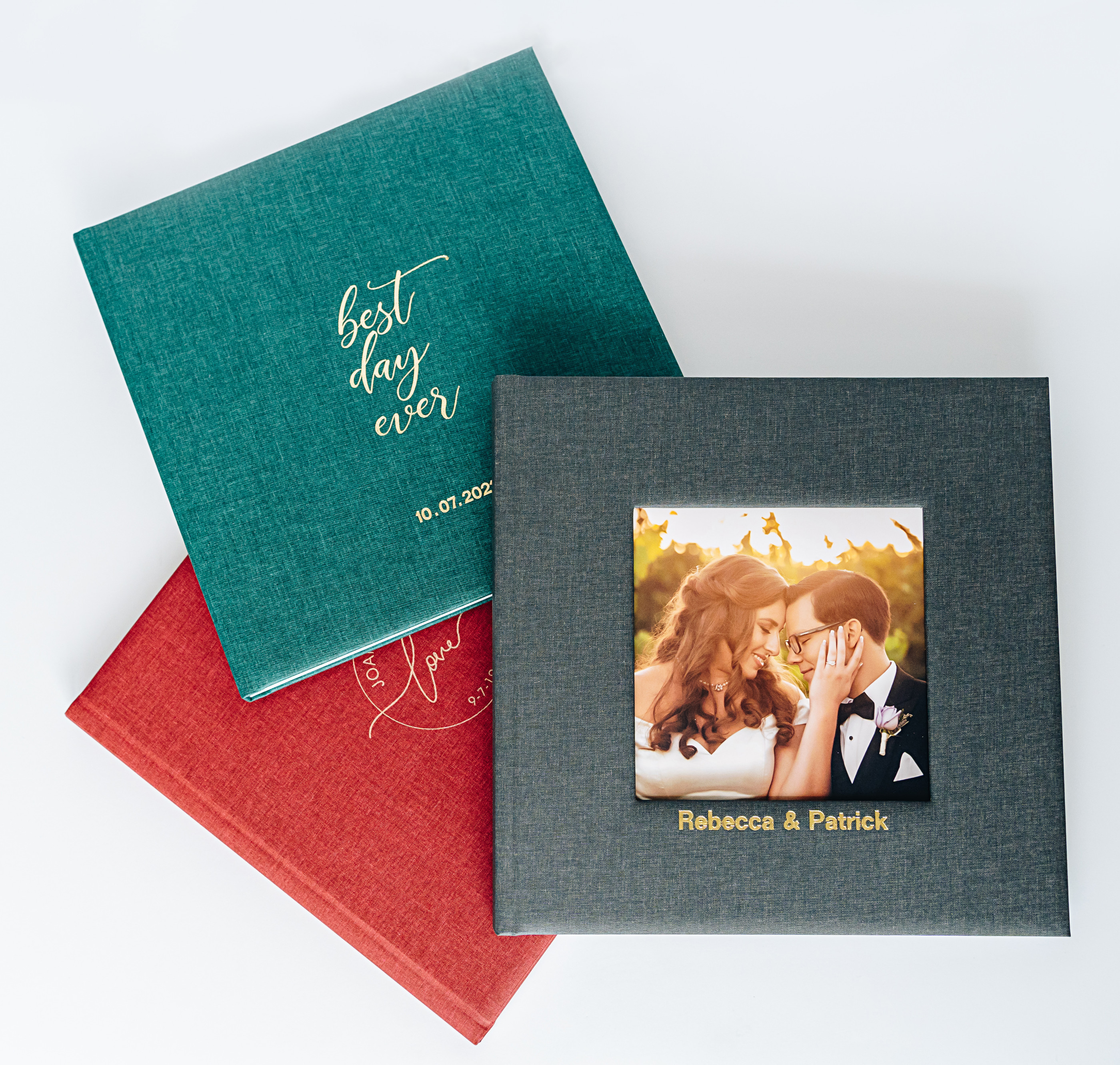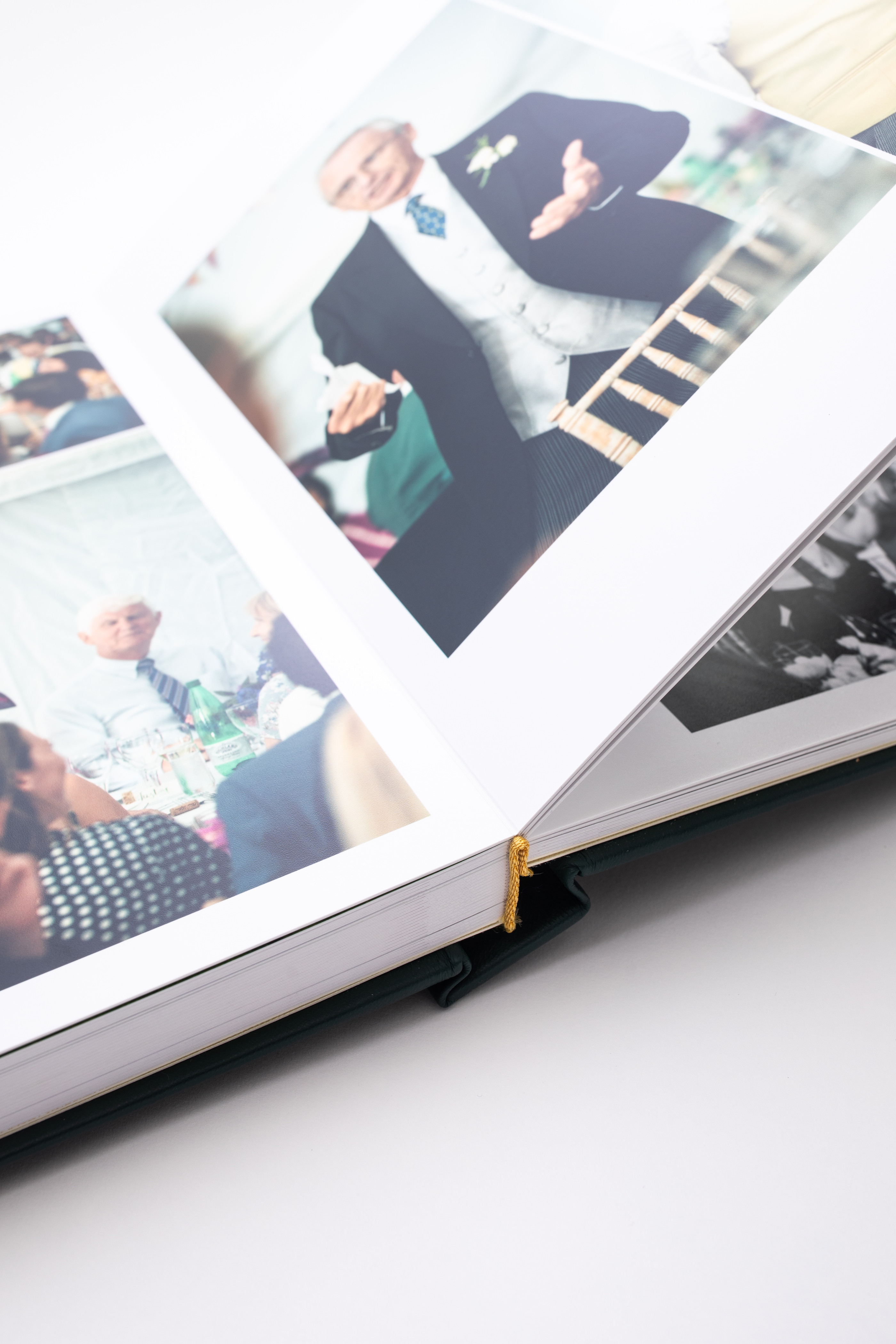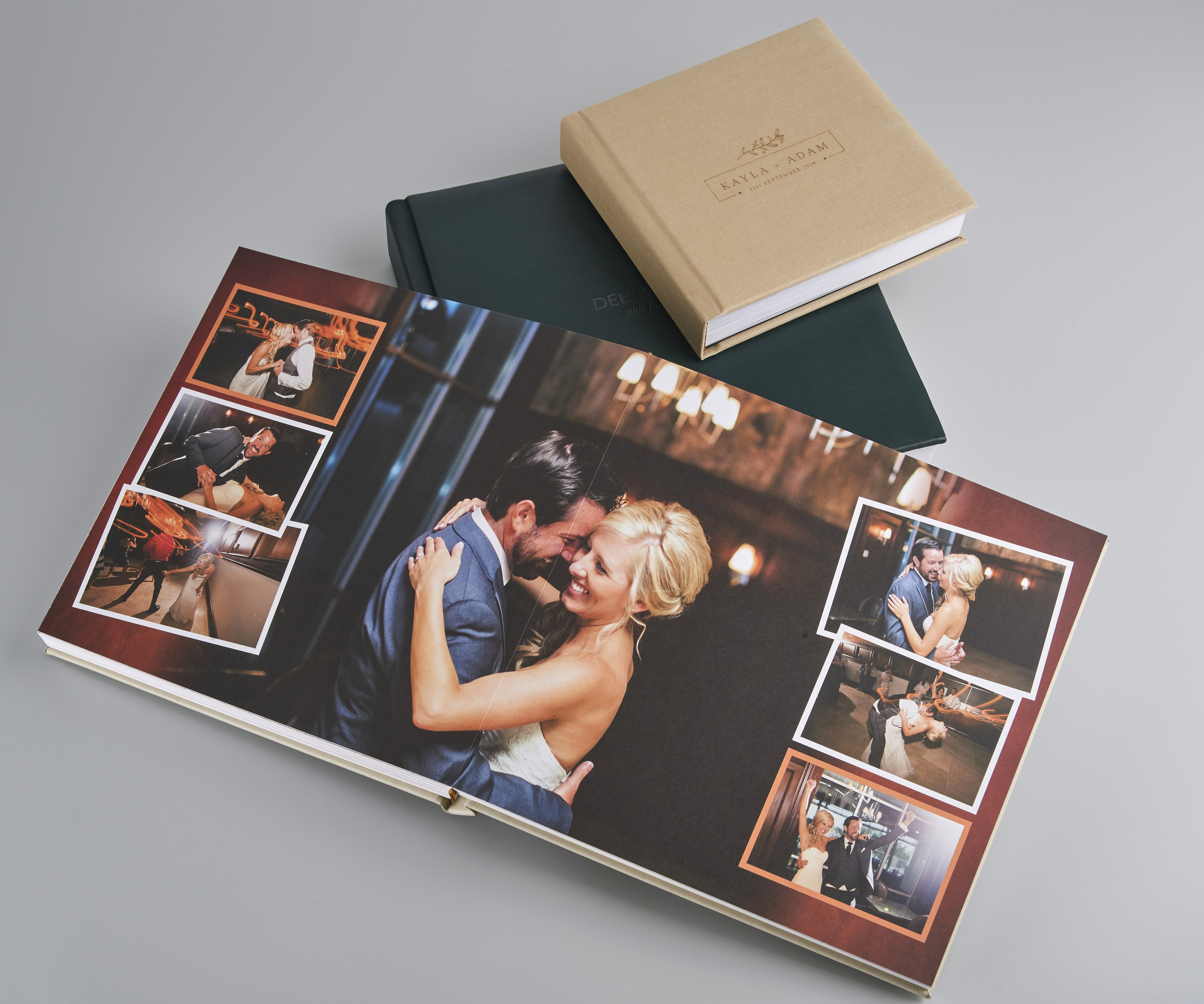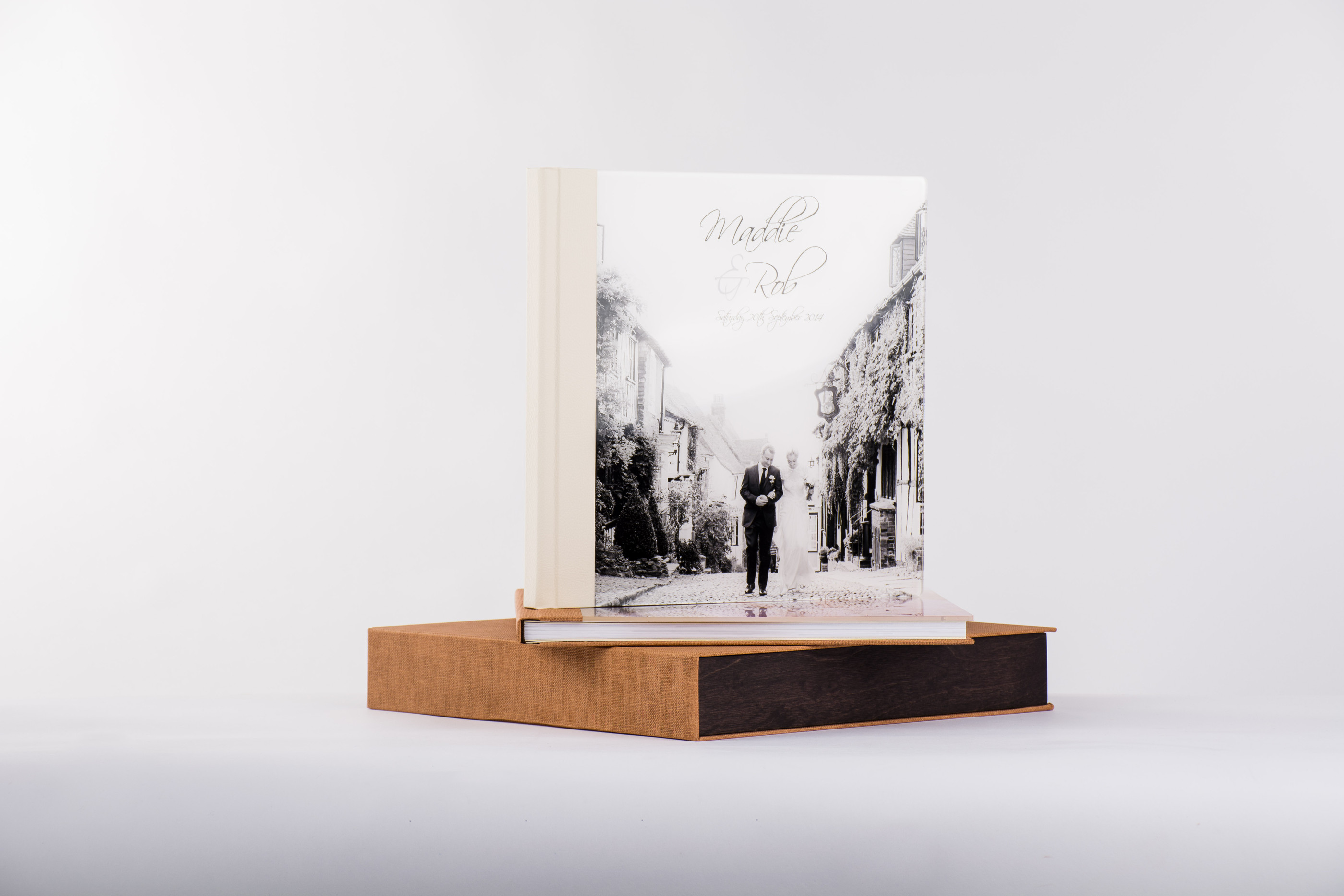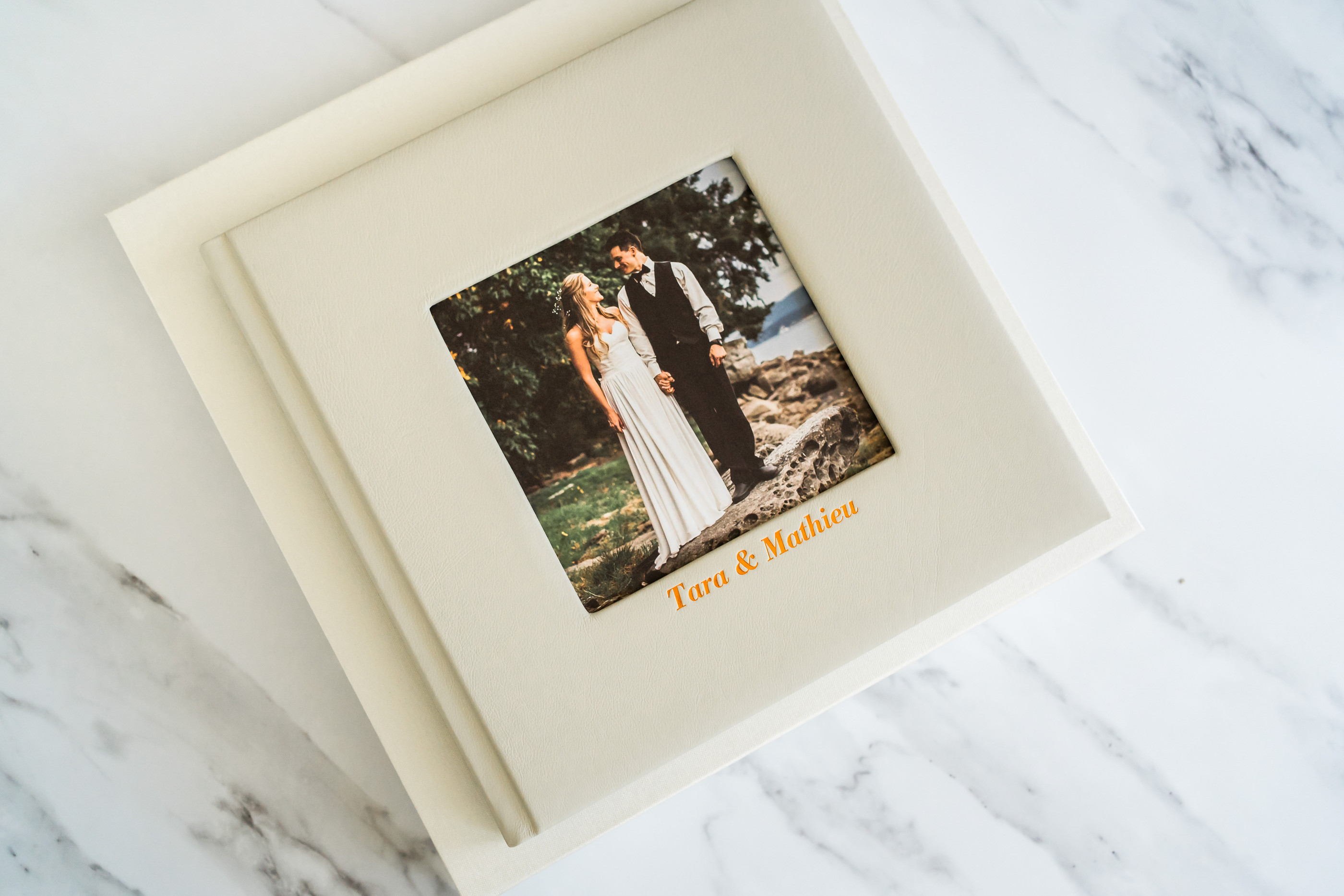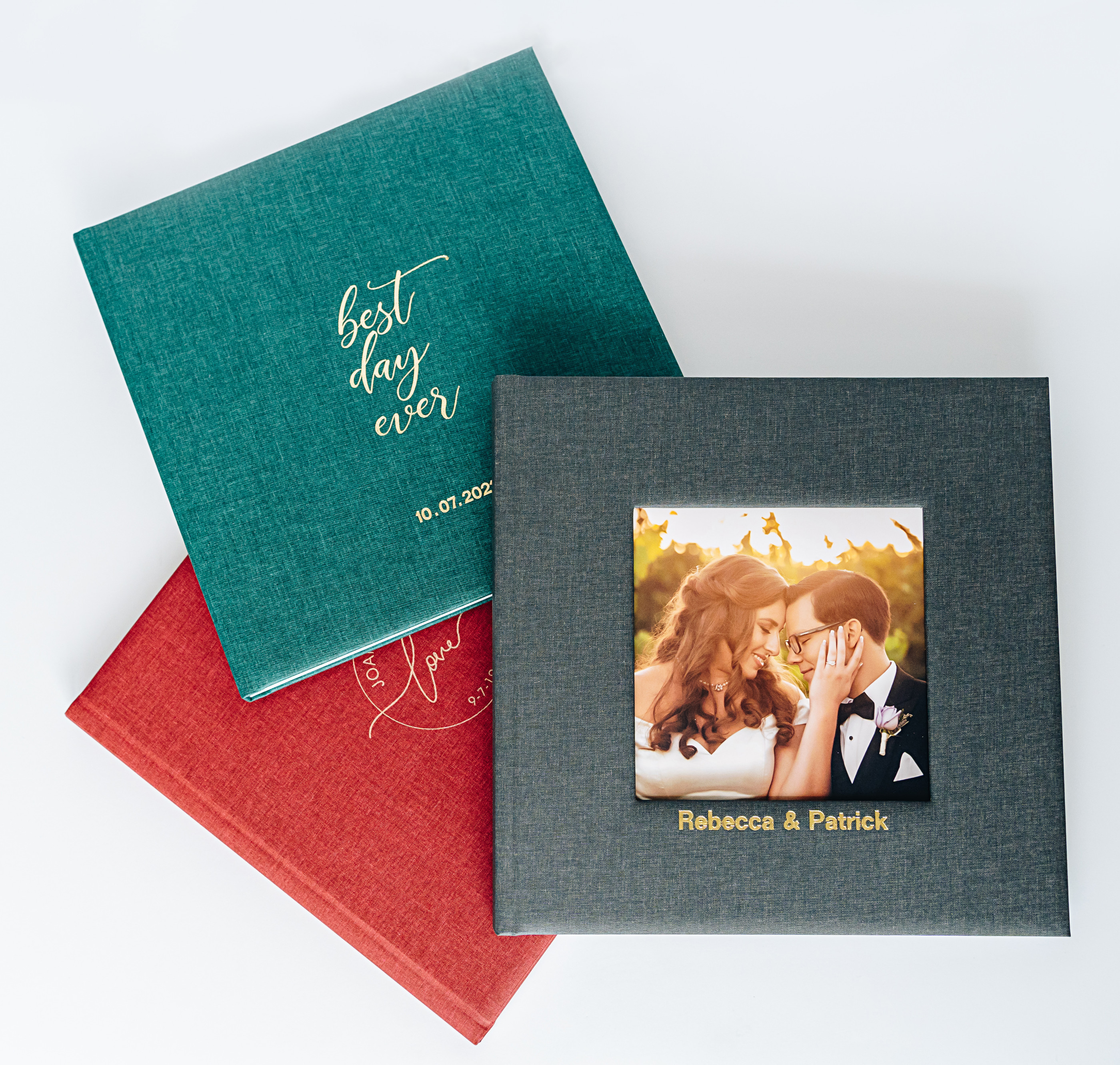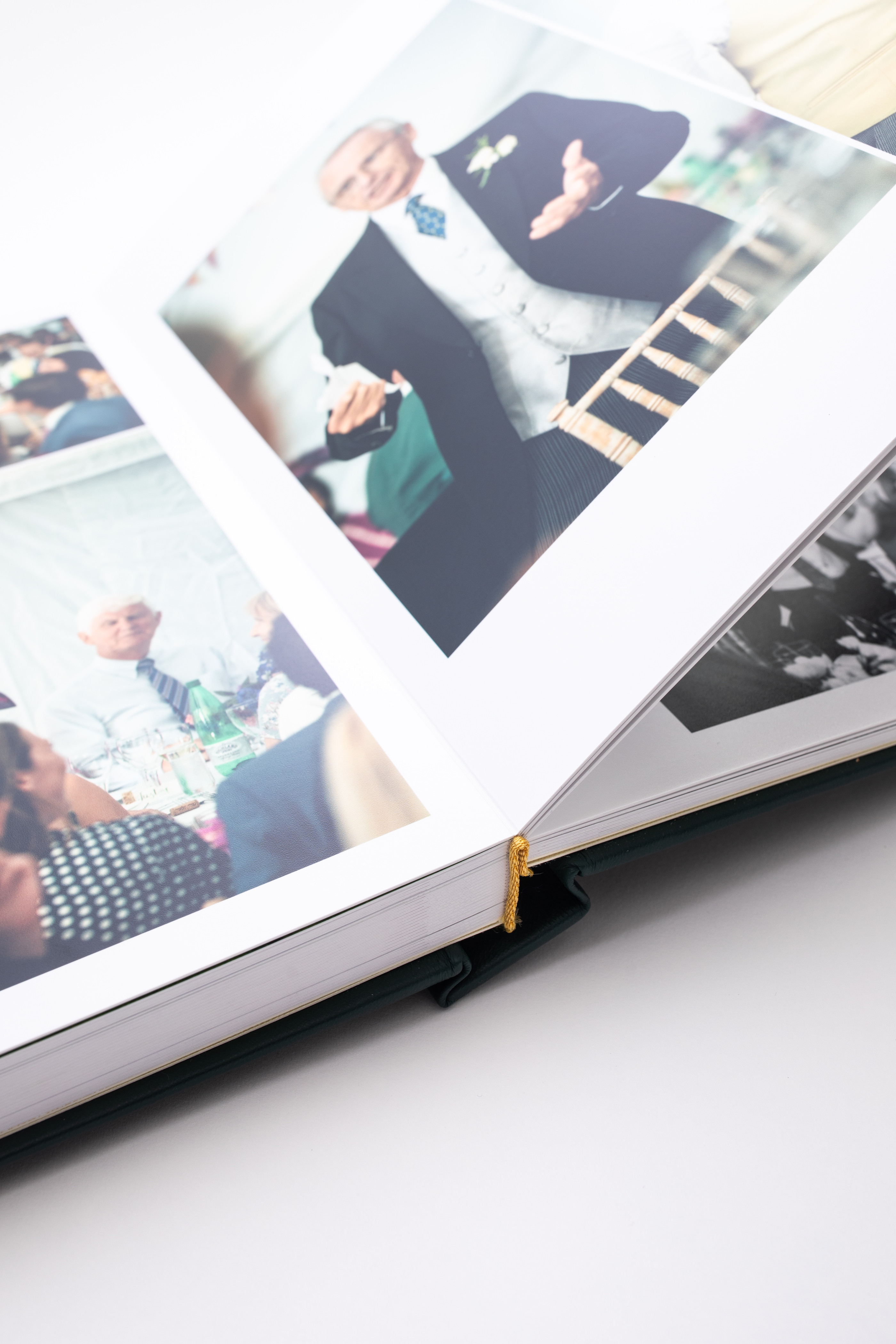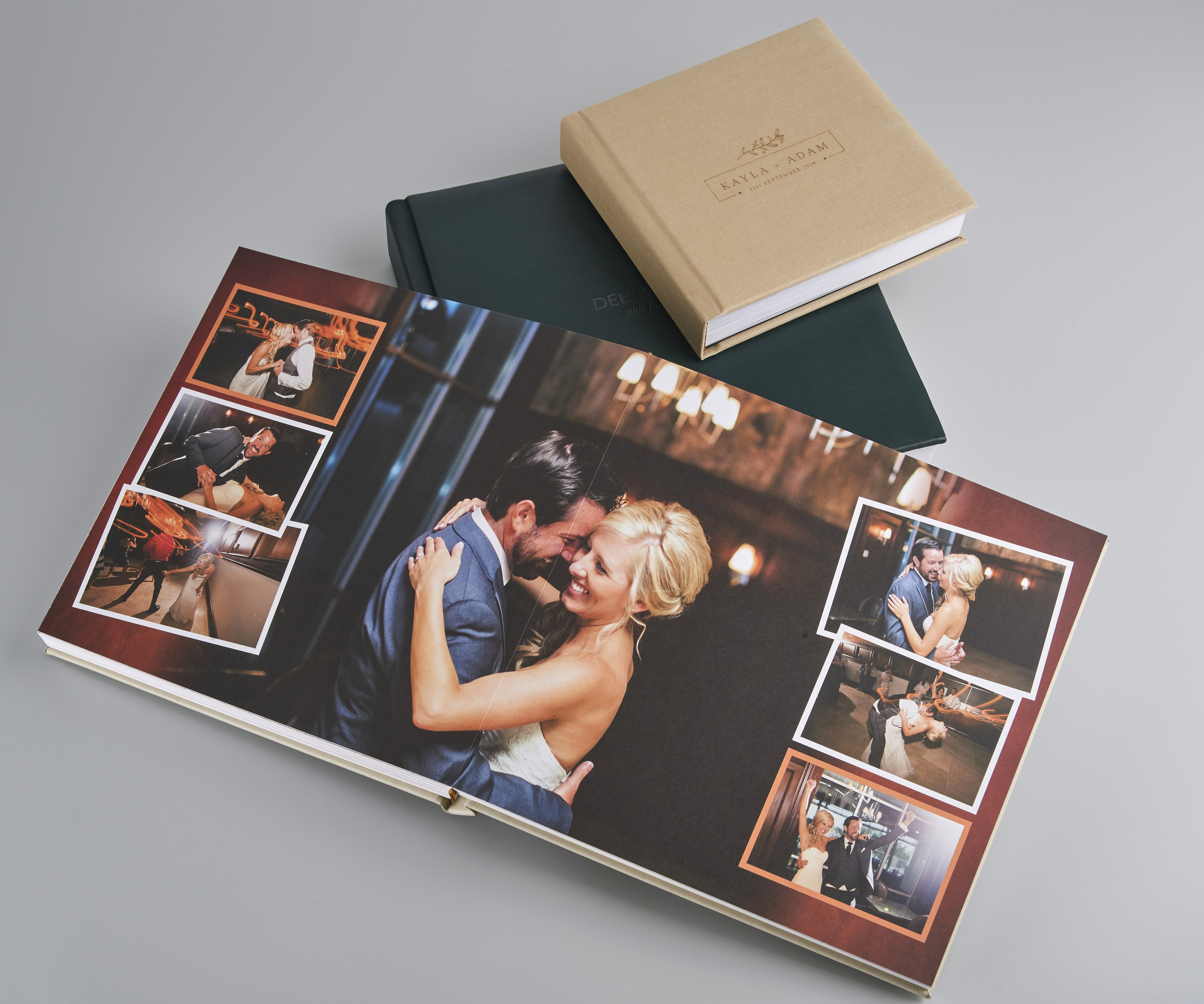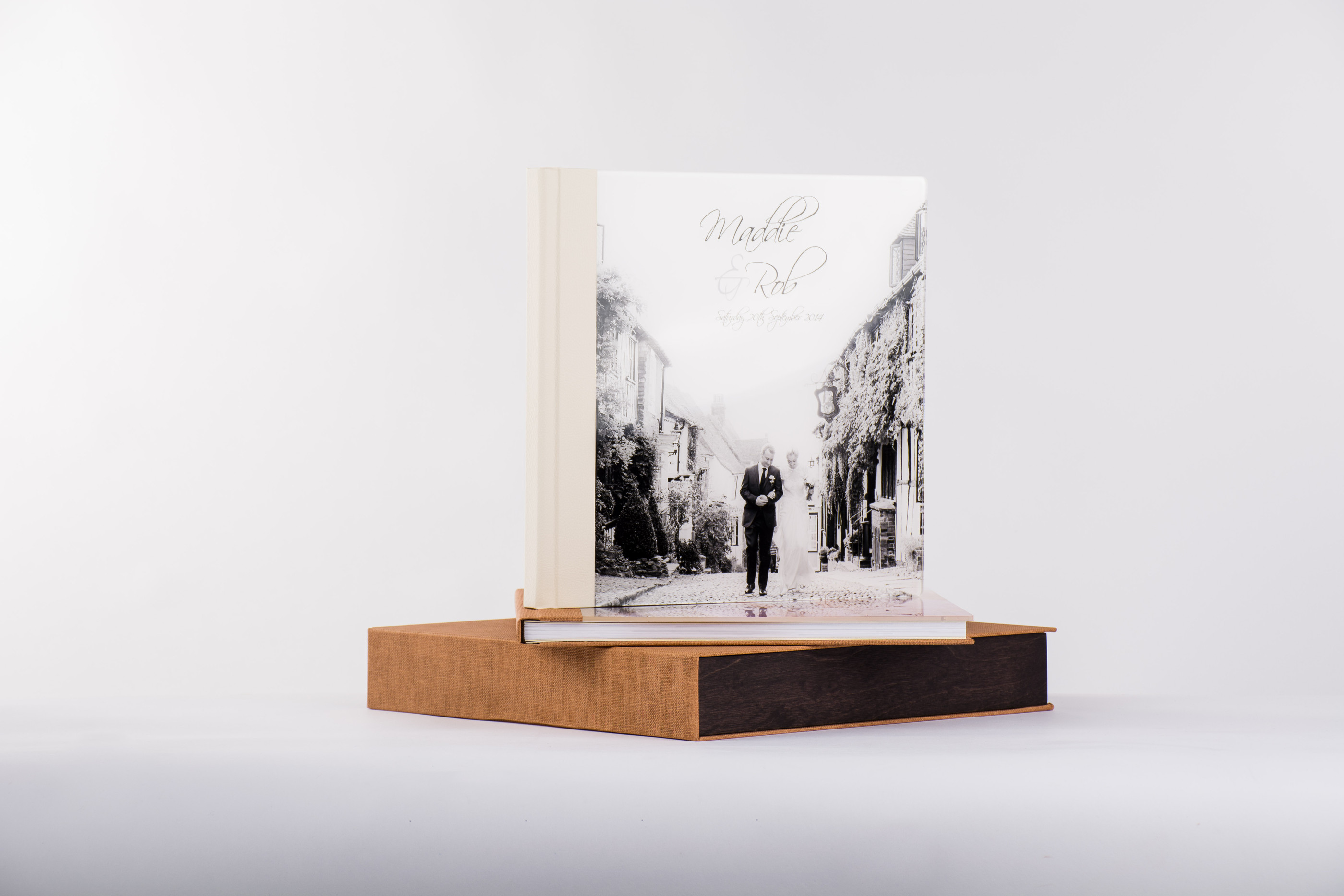 Premium Layflat
Wedding Album
From
3256 reviews
Handcrafted with thick layflat album pages that offer stunning panoramic spreads, these professional wedding albums are made to honour your special day. With a wide range of gorgeous cover and paper options, our flush mount wedding albums preserve your most important milestones for the years to come.
make your album
Quality Guarantee included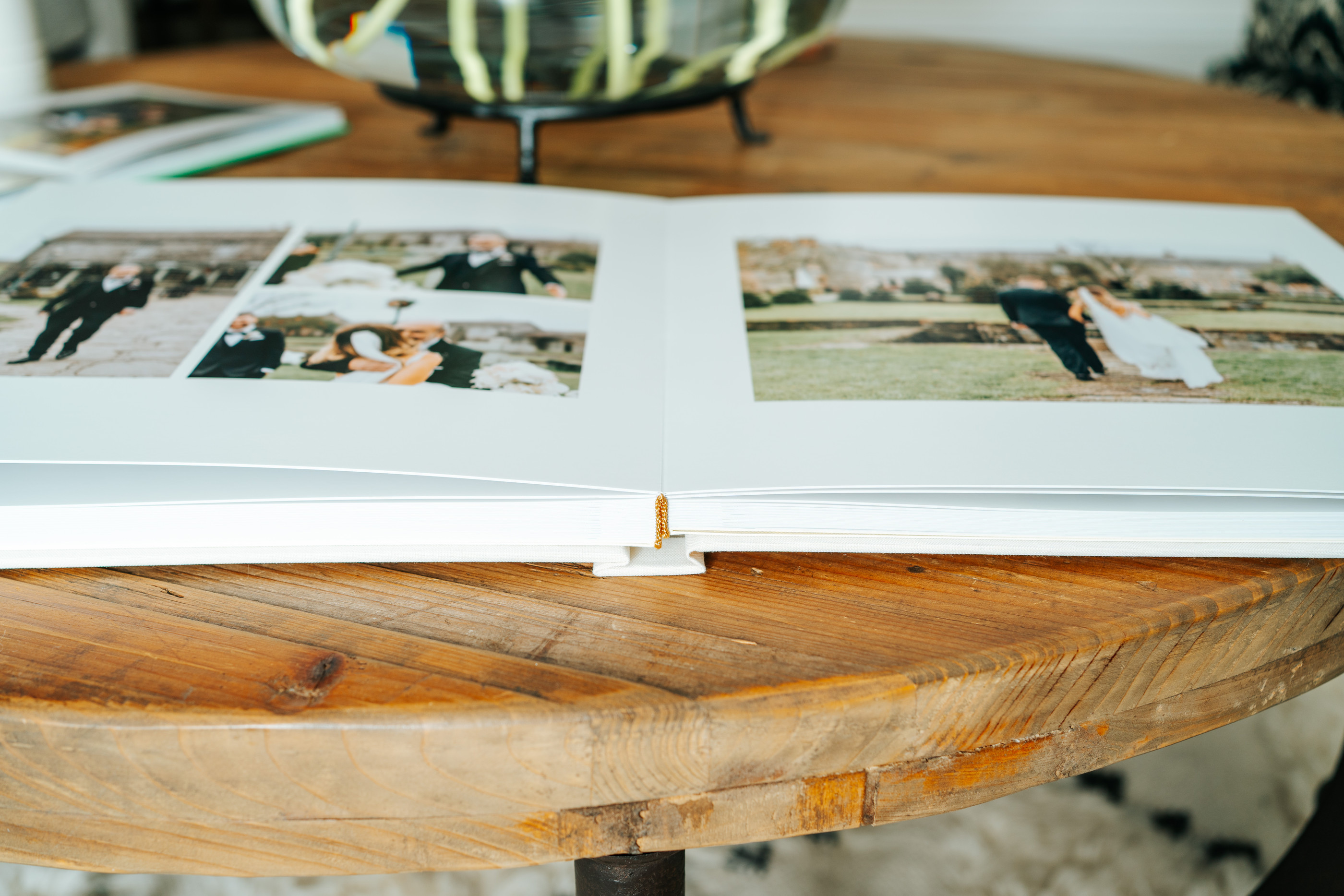 What makes this a luxury wedding album?
Also called a Flush Mount Wedding Album, these high quality wedding albums are printed on professional photo paper which is then "mounted" on thick cardboard inserts. Their thick pages lay perfectly flat with a virtually invisible crease between the pages, making for stunning panoramic spreads to display your most important wedding photos.
Printed on archival photo papers, these professional wedding albums are made to stand the test of time, in style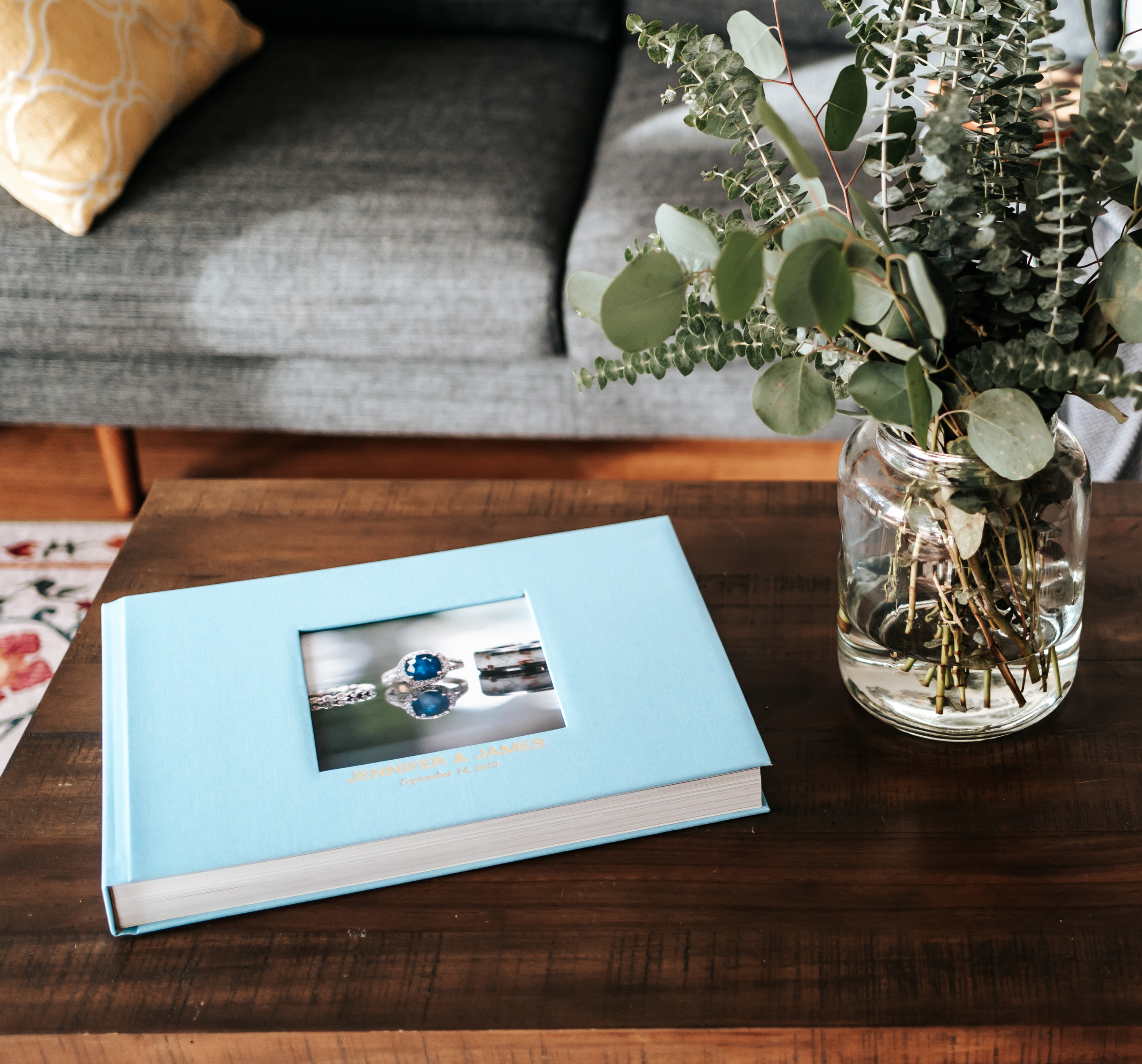 Premium Album Covers
Browse our range of luxury wedding photo book covers to create an exquisitely finished flush mount wedding album. Whether you're looking for elegant linen, genuine leather or an acrylic glass wedding album, we've got you covered. Standard embossing, UV print or laser etching is included on all fabric covers.
Both the UV printed and laser-etched titles enable your wedding logo or any other customised design to be added to the cover.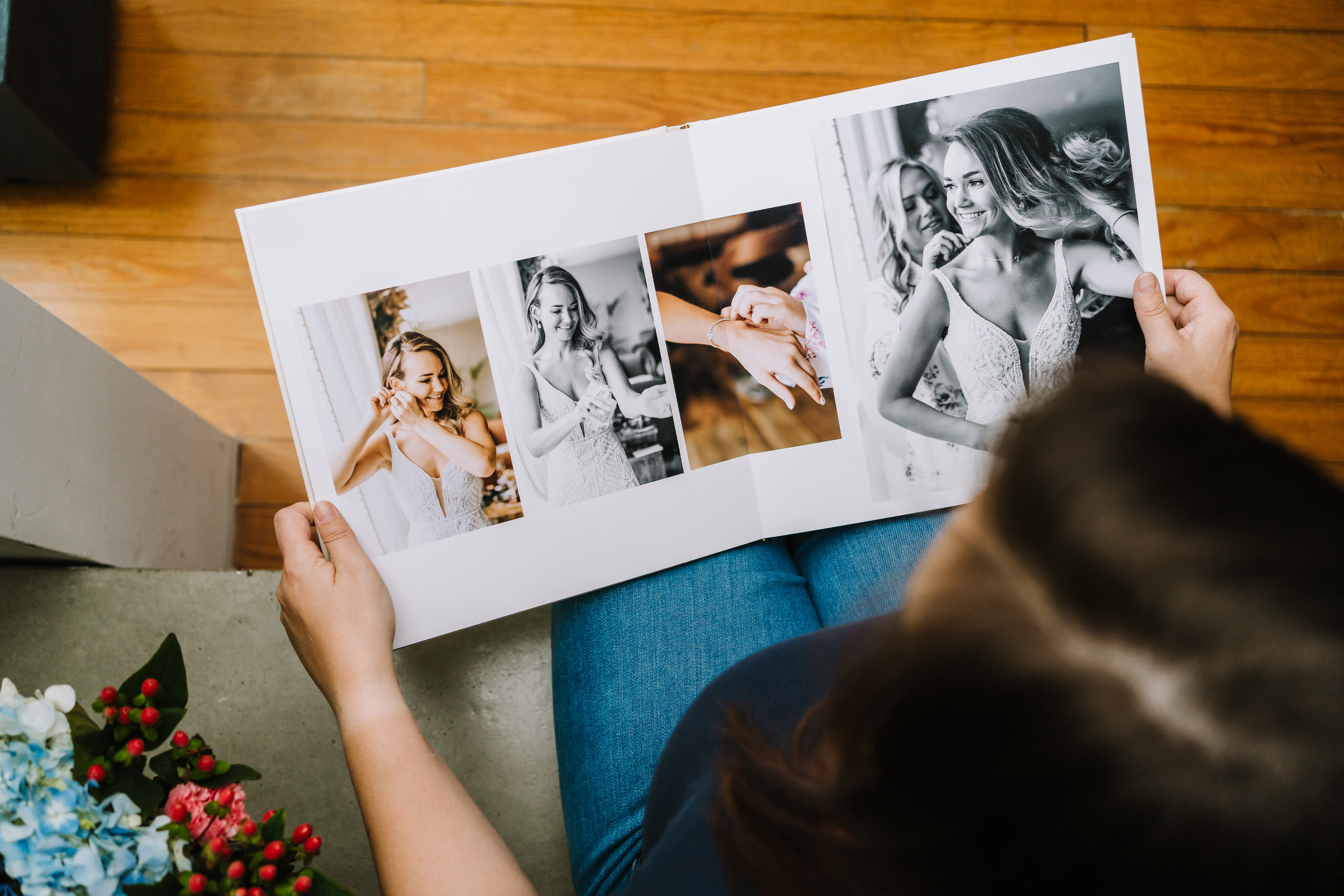 Archival Quality Papers
PikPerfect's premium wedding albums are printed on your choice of archival album papers, mounted on rigid white cardboard with no centre-cut to result in gorgeous seamless spreads.
Fuji Crystal Archive DP II photo paper (Lustre or Silk) offers outstanding colours, natural skin tones and incredible definition. If you prefer a more subtle matte look with low sheen, try the Fujicolor Crystal Archive Professional Velvet paper which offers a stunningly soft and deep-matte effect of a fine art album print.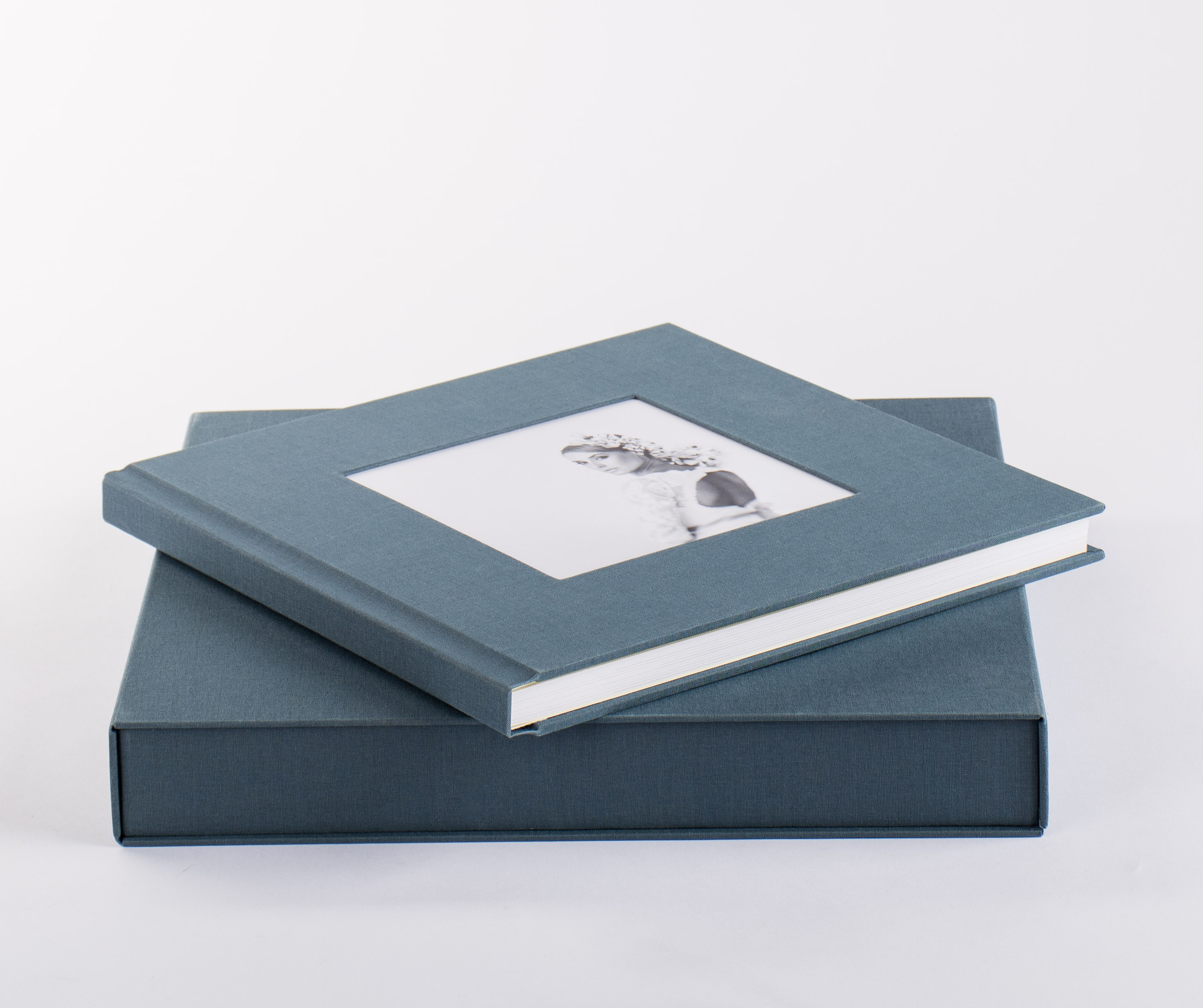 Professional Wedding Album Box
Add the perfect finishing touch to your heirloom wedding photo album with a matching album presentation box. Each album box is custom made with a wooden frame and your choice of fabric to protect your treasured memories for generations to come.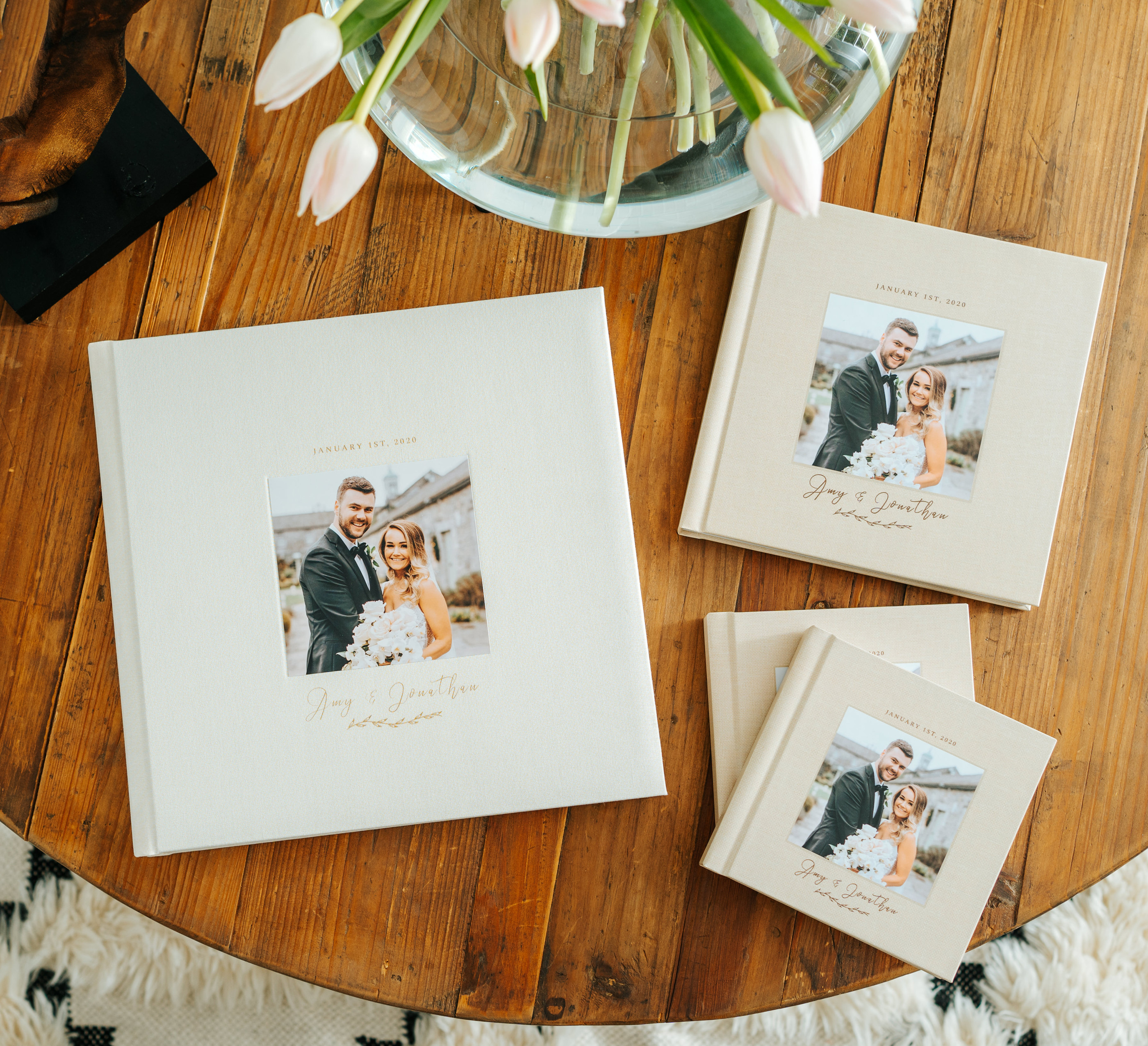 Parent Albums
Share your special day with family and friends by gifting them a professional wedding photo book. Exact copies of the main large album in standard size will be sure to wow them. The pocket size duplicates come with standard layflat pages and a custom designed photo cover. We're happy to also customise each parent copy after the main album design has been approved.
Ready to make a Flush Mount Wedding Album?
start now
More about our Professional Wedding Albums
How thick are the pages?
Each spread is mounted on a thick white cardboard sheet to create a flush mount wedding album page that is about 0.04" (1.1mm) thick. At the 80-page maximum, the album is approximately 2" (50mm) thick.
How should I store my album?
We recommend storing your album in a cool, dry place, and away from direct sunlight. To avoid warping and undue pressure on the binding, it is best to store the album lying horizontally.
What is an acrylic glass wedding album?
Also called a crystal cover album, these flush mount wedding books have a crystal-clear acrylic cover which highlights your cover photo in all its brilliance. Your choice of vegan-leather or linen is wrapped stylishly around the back.
Can I add a custom album title?
All linen and leather photo albums can have an embossed title. We also offer UV printed and laser etched titles, depending on the cover fabric, which can be designed with any font and/or logo of choosing.
Will there be a PikPerfect logo on my layflat album?
Our professional wedding albums do not have any logo or branding in them, but the shipping box and attached commercial invoice will have the PikPerfect logo.
What is the maximum number of pages and photos I can use?
Our premium layflat albums have a maximum of 80 pages and can include up to approximately 300 photos, though we recommend trying to keep it below 250 photos or the album may start looking a little cramped . If you would like to include more photos, we'd recommend choosing a layflat wedding photo album or a wedding photo book instead.
Which paper is best for a wedding album?
Fuji Lustre or Silk are the most popular option as they offer the widest colour gamut, maximum density for deep blacks and excellent colour saturation. If you're looking for a fine art wedding album with a low-sheen and deep-matte finish, we would recommend choosing the Fuji Velvet Paper.
What is the production time?
Our flush mount wedding photo books are handcrafted with the care and attention your photos deserve. We pride ourselves on fast turnarounds (9-12 working days) while offering affordable flat-rate shipping to destinations around the globe.
For additional information please visit our Help page.