So you're engaged (congratulations!) and planning a portrait session to celebrate your love. But perhaps you don't know where to start in terms of posing or don't yet have an engagement session vision that reflects you as a couple.
Don't worry! We have you covered with 20 of our favourite e-session ideas, including go-to poses, perfect settings and how to infuse as much romance into your shoot as possible. At the end of the day, you'll come away with incredible images to use for your save-the-date, transform into wall art or showcase in a custom-designed engagement photo book.
1. The Proposal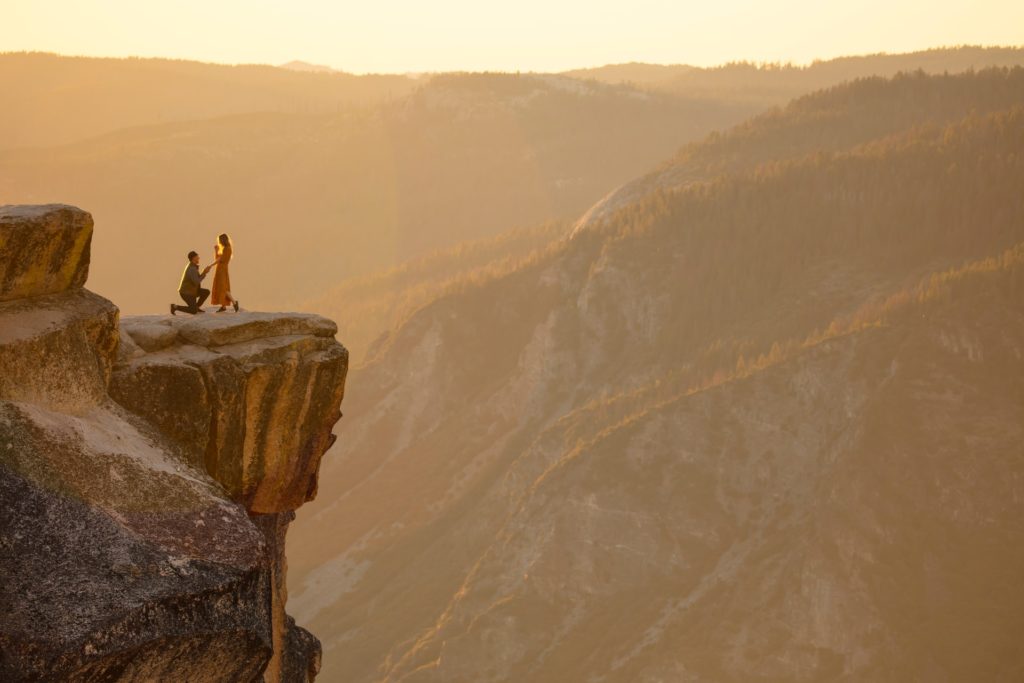 If you've got something special planned for the proposal, then why not secretly hire a photographer to capture the moment. A clifftop above a plunging gorge at sunset looks pretty perfect to us!
2. Up Close and Personal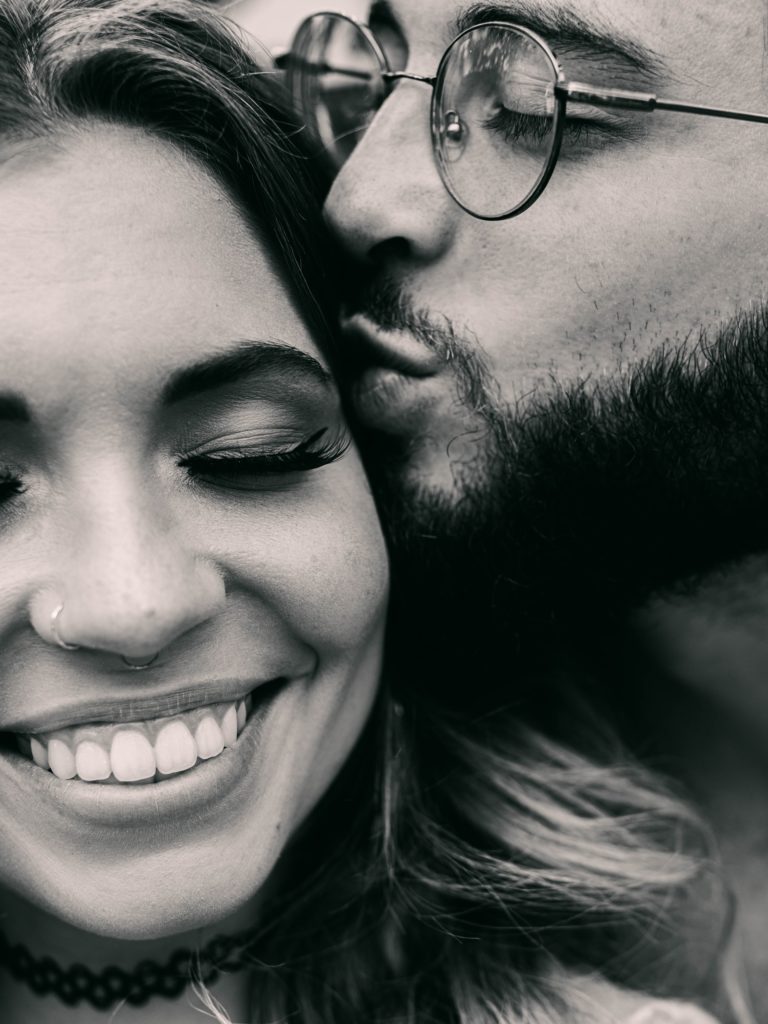 There's something romantic about intimate portraits of couples
3. A Reflective Moment
We love reflective shots of couples looking contemplatively off into the distance, perhaps planning their wedding or envisioning the life they will live together.
4. The Kiss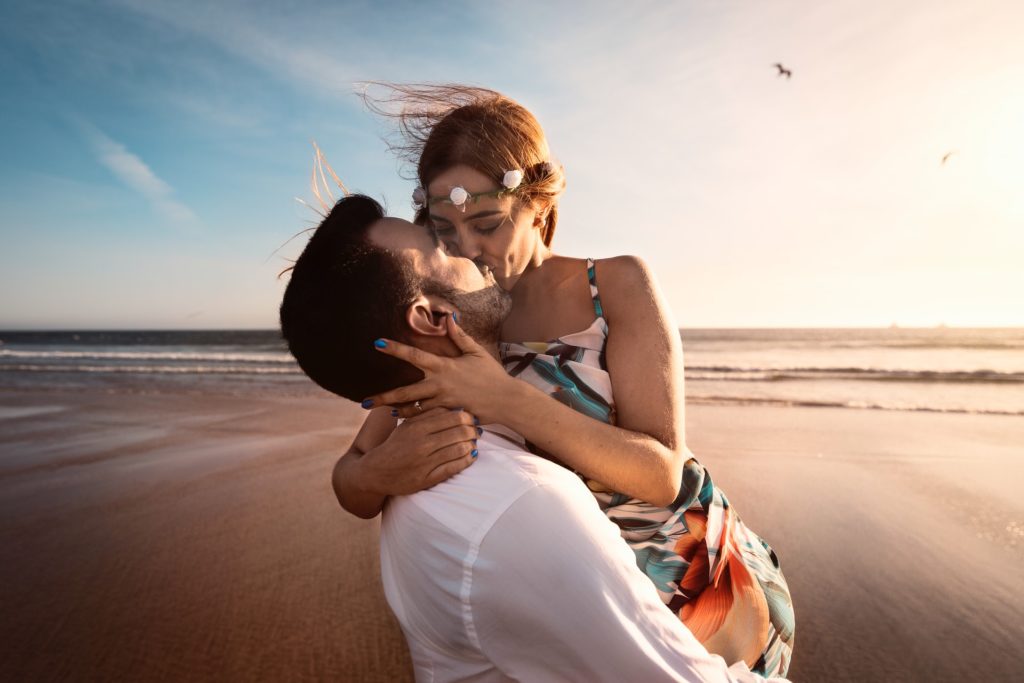 No engagement session is complete without a passionate kiss! Don't be afraid to do some big PDAs to show the world just how in love you are.
5. With Your Little Humans
If you've already created little humans together, there's no rule to say they can't be included in your engagement photo session. We love the warmth and intimacy of this family portrait, illuminated by the whimsical light of sunset.
6. With Your Four-legged Family Members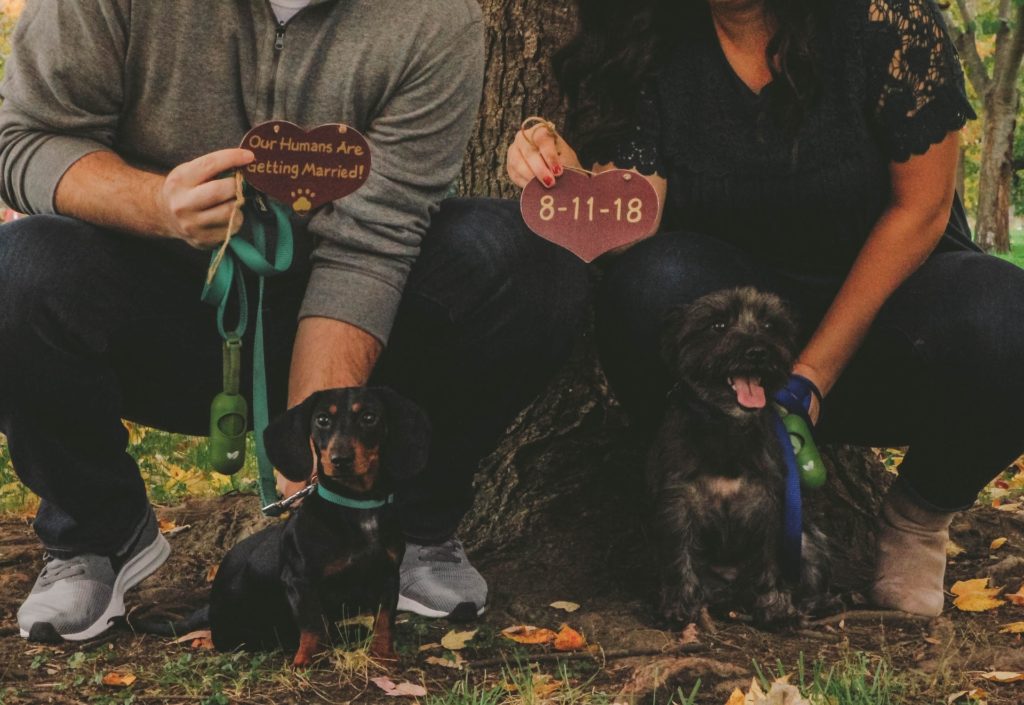 For some couples, pets come before the proposal and are integral members of the family unit. We love the way this newly engaged couple chose to announce their upcoming wedding with the help of their adorable dogs.
7. A Cultural Nod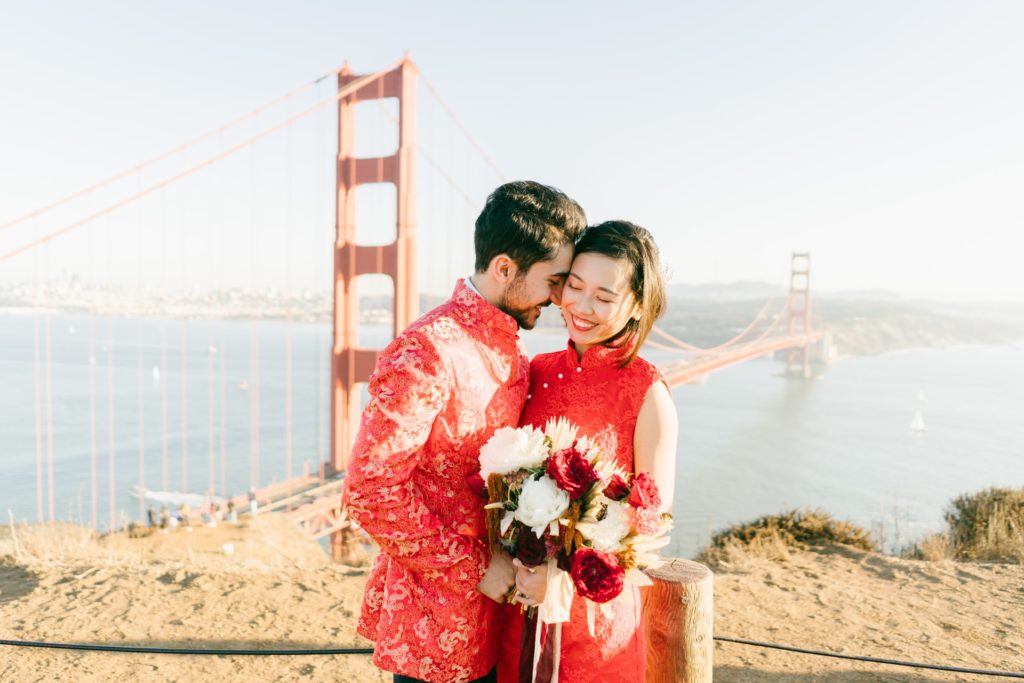 If you want to pay respect to your culture in your engagement shoot, there are so many ways to do it – from your choice of attire to the setting and the rituals you include.
8. The Twirl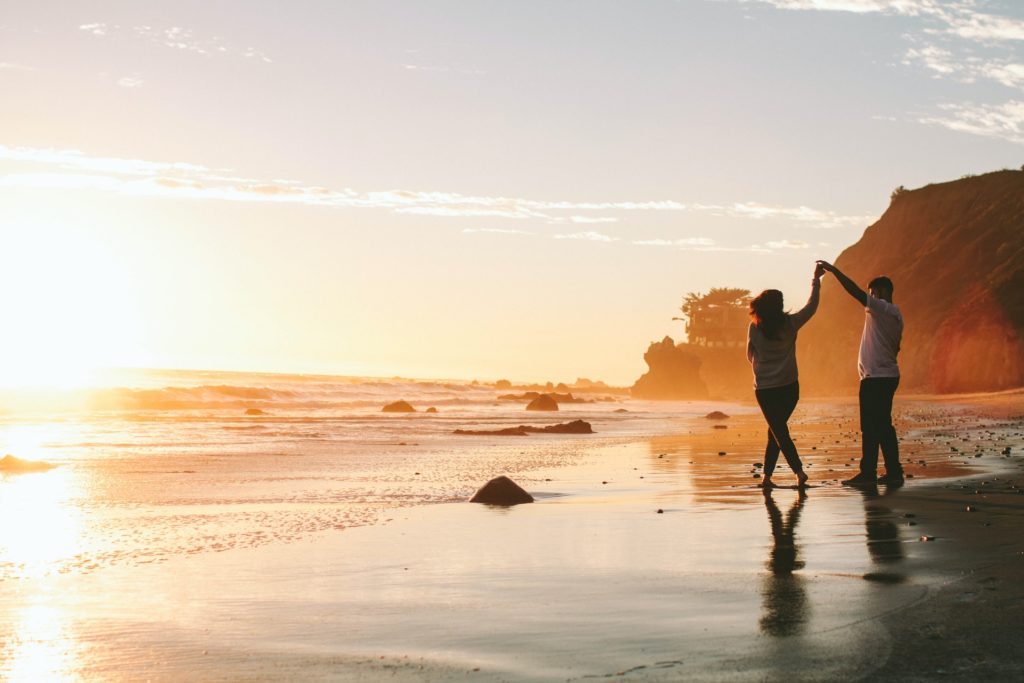 Asking a couple to dance during their engagement session is a go-to for many photographers…and for good reason. It helps them to relax and always results in a gorgeous "twirl" photo that screams "we're in love"!
9. The Engagement Ring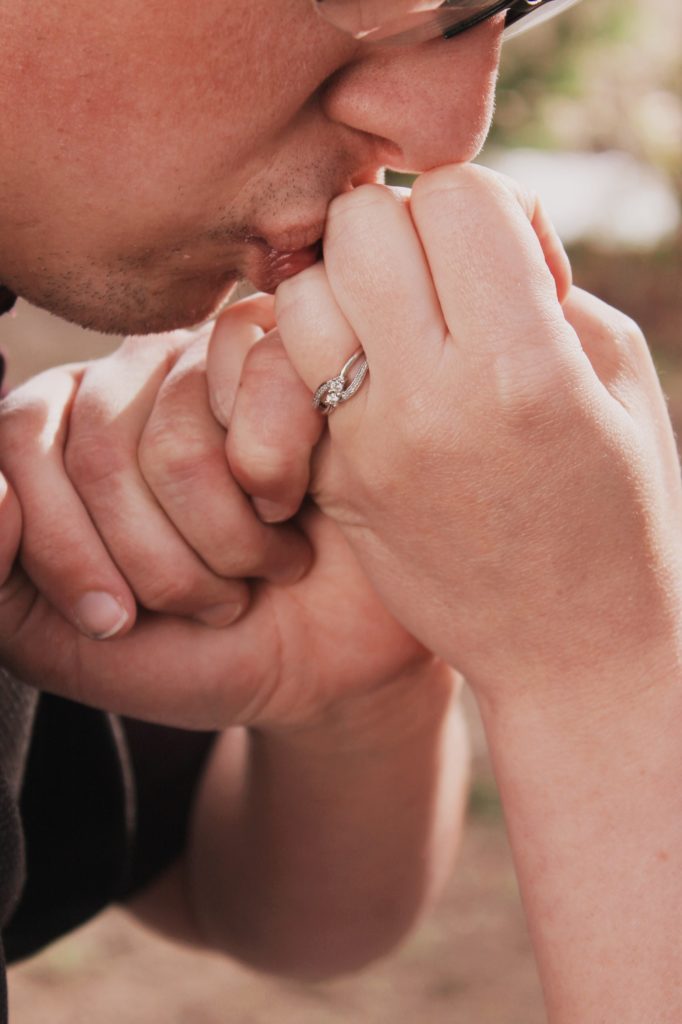 A close-up shot of your engagement ring is a "must" and can be achieved in so many ways. A gentle kiss on the hand is one of our favourites!
10. A Creative Announcement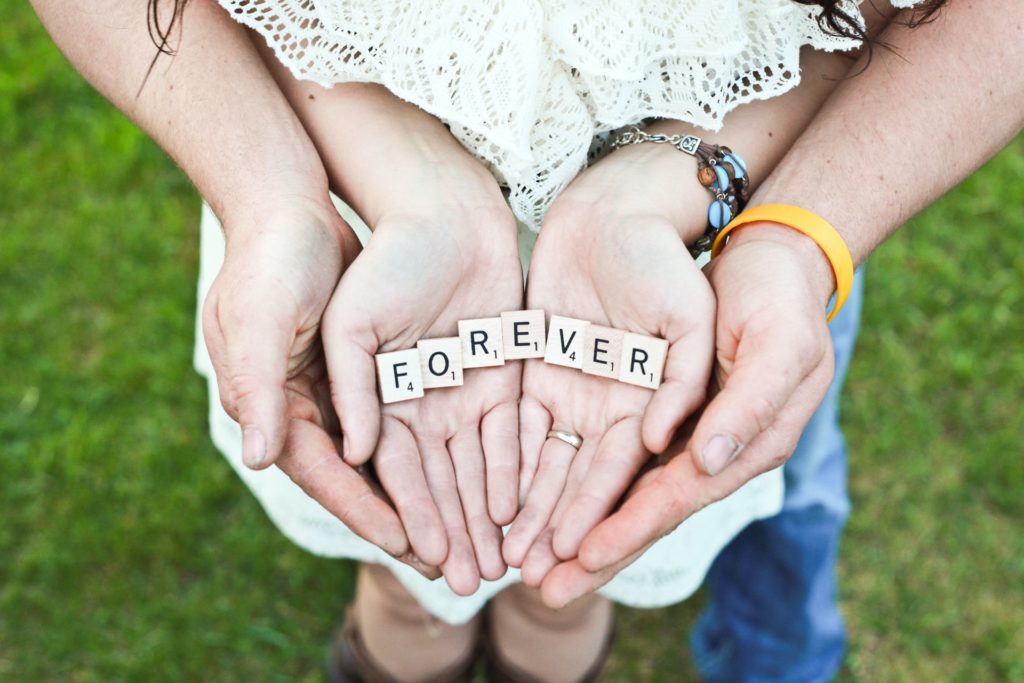 Rather than simply telling your family and friends that you're engaged, why not let your images do the talking. This Scrabble-inspired "Forever" is both subtle and obvious at the same time.
11. Minimalist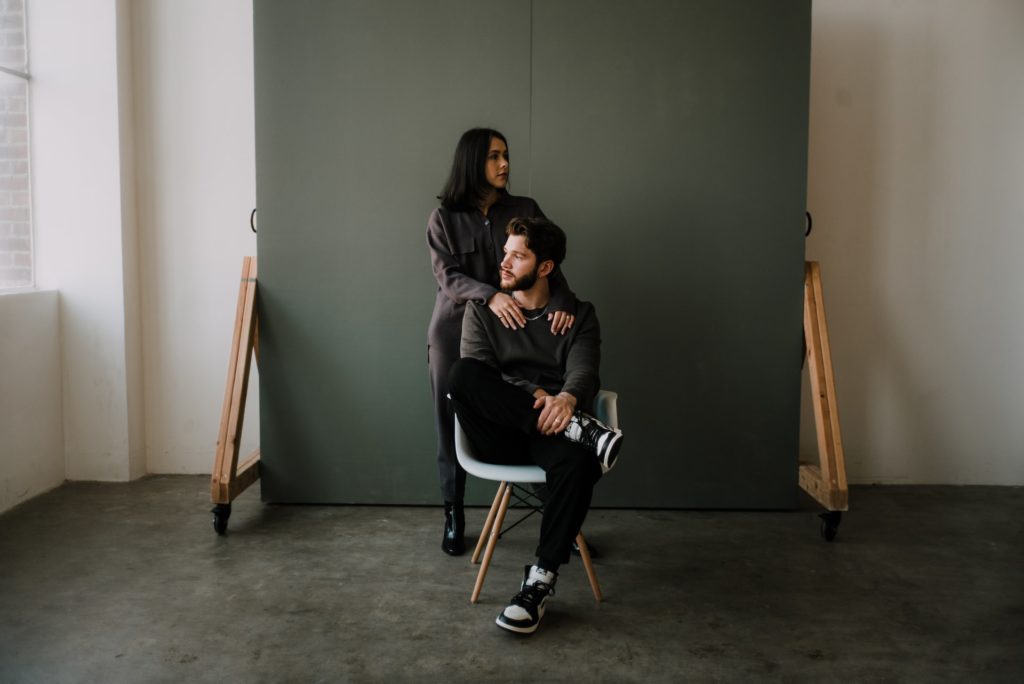 If PDAs and long walks on the beach at sunset aren't your thing, there's nothing to say you have to go down the romantic route for your engagement session. This minimalist-inspired e-session reflects the personality of the couple, with just a touch of intimacy.
12. A Nighttime Session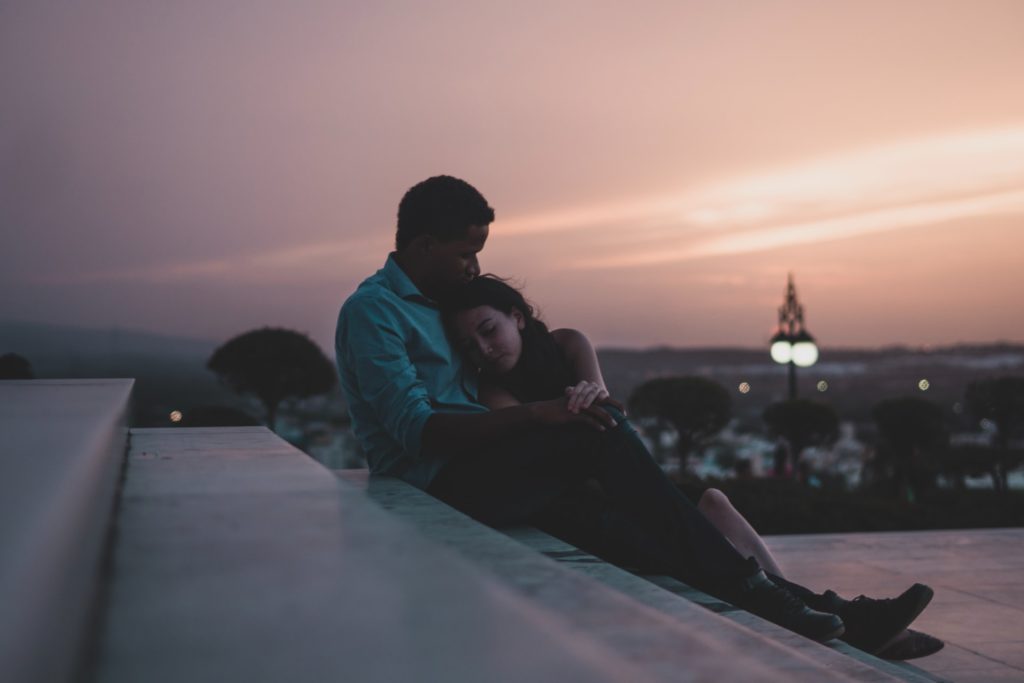 Nighttime engagement sessions open up a world of possibility when it comes to the use of light and are always infused with romance. This intimate embrace at dusk with the street lights illuminated behind is exactly what we're talking about!
13. The Perfect Picnic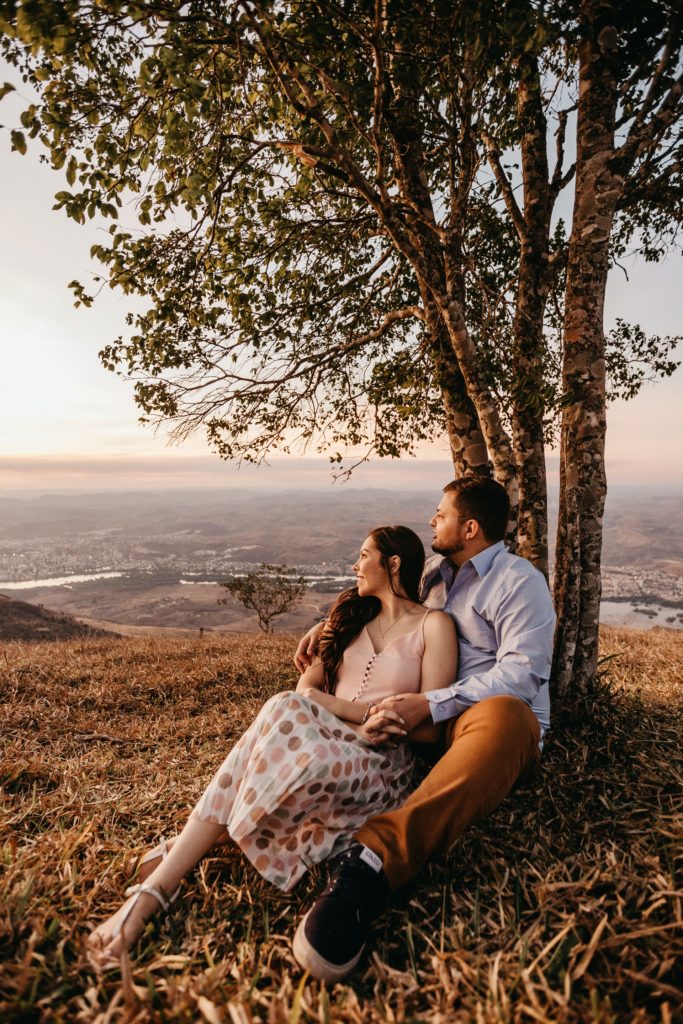 There's nothing more romantic than settling in for a picnic with your loved one, surrounded by nature and stunning views. It's something that you can easily replicate at your favourite picnic spot for your engagement session shoot.
14. The Piggyback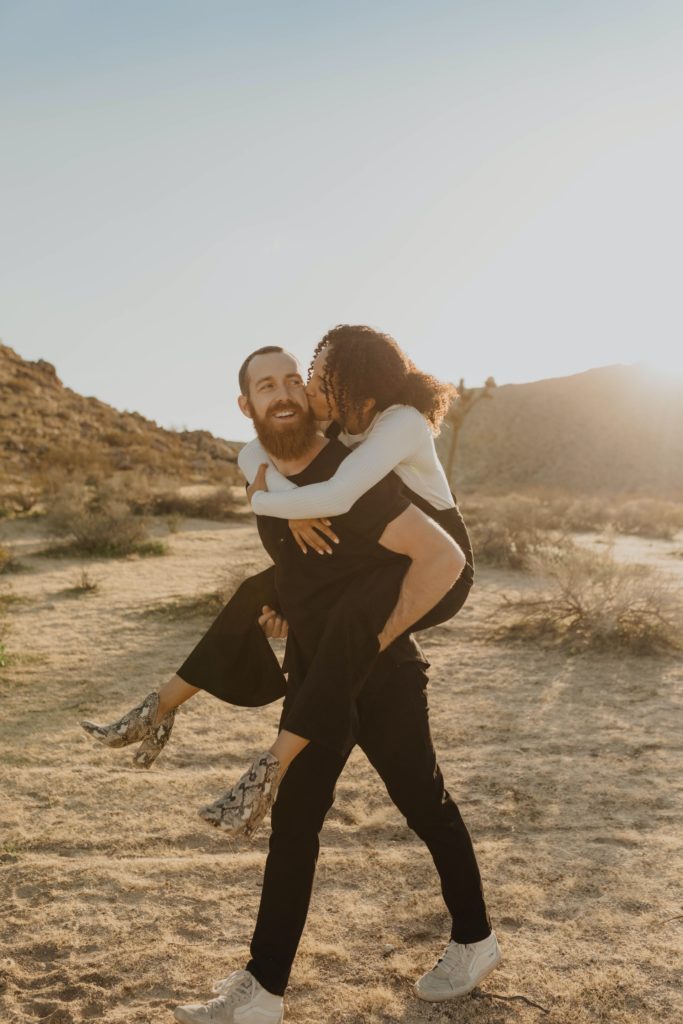 Even if piggybacking your partner isn't something you do on a regular basis, it's something that's always a winner on engagement shoots. Most often it's the guy carrying the girl but there's nothing to say it can't be the other way around.
15. Playful Portraits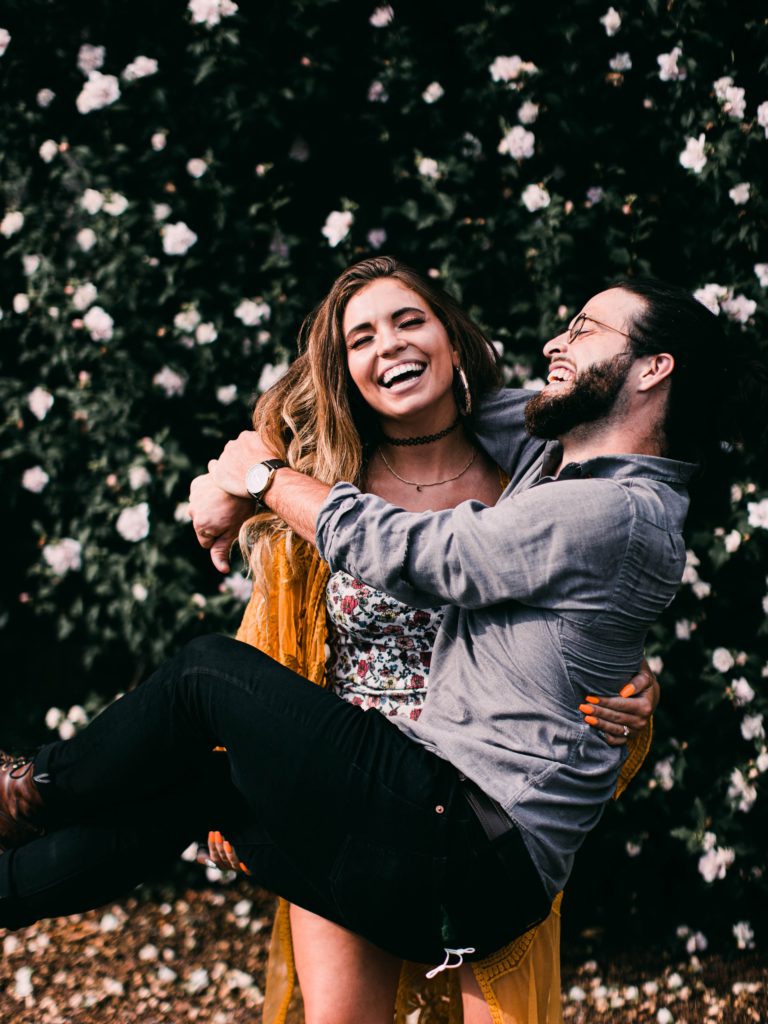 Case in point! We love it when couples mix up the traditional gender roles and this shot does it perfectly. The expressions on both of their faces only adds to the playfulness.
16. Look Into My Eyes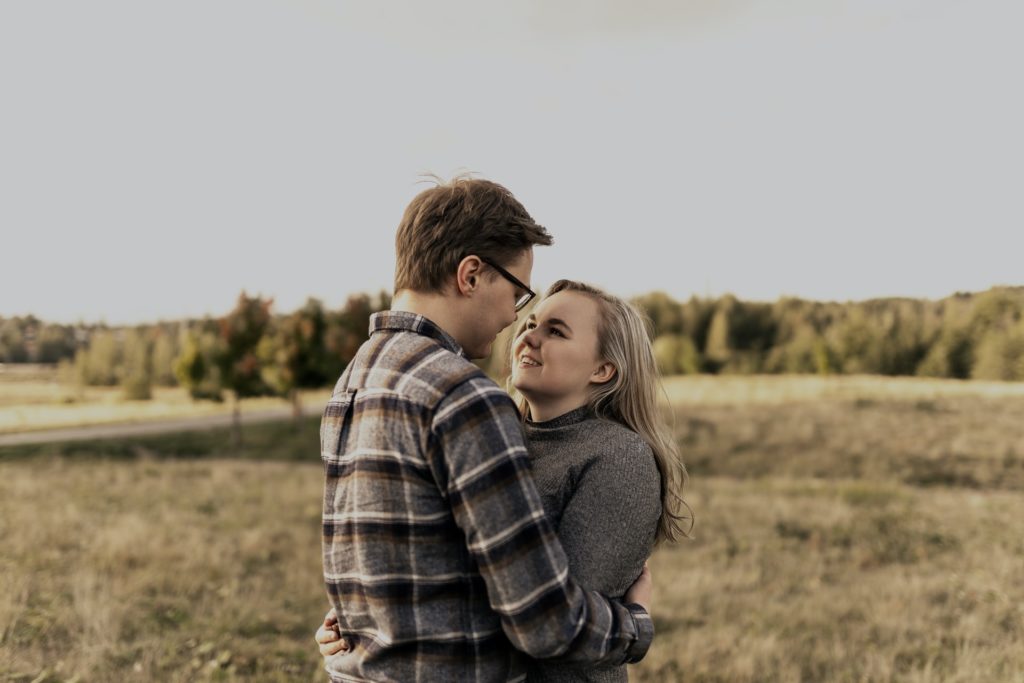 Another go-to shot during engagement sessions is the lovingly-look-into-one-another's-eyes. It not only radiates romance but creates the feeling that there's no one around for miles.
17. Snow Bunnies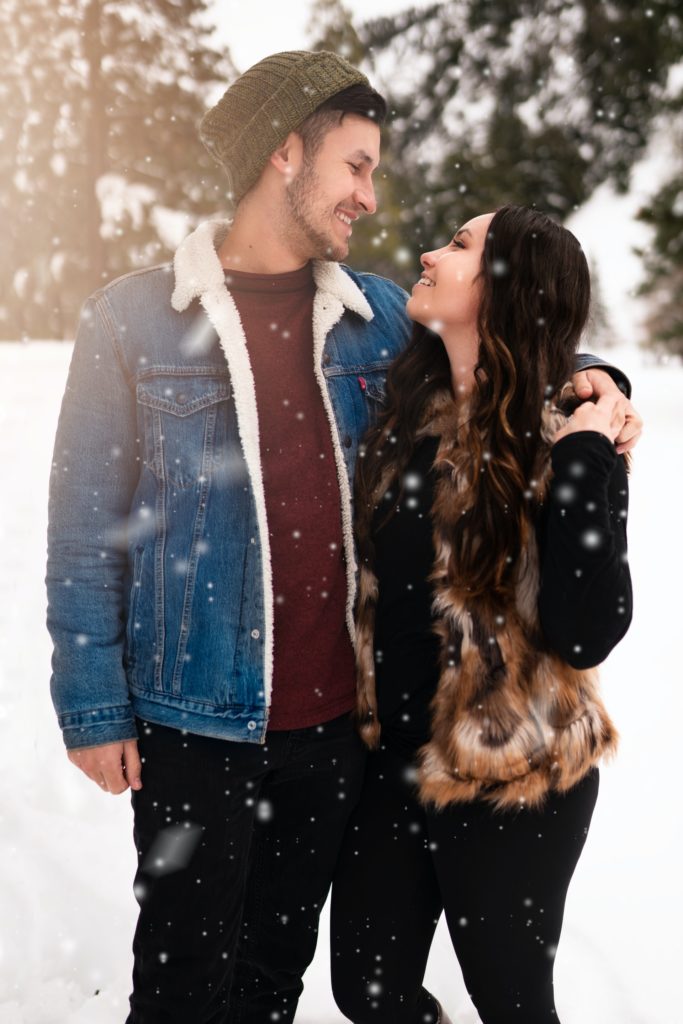 Planning your engagement session during the winter months? We love the cosiness of this couple getting all rugged up for a snowy shoot…and the gorgeous aesthetic of the snow falling around them.
18. A Typical Weekend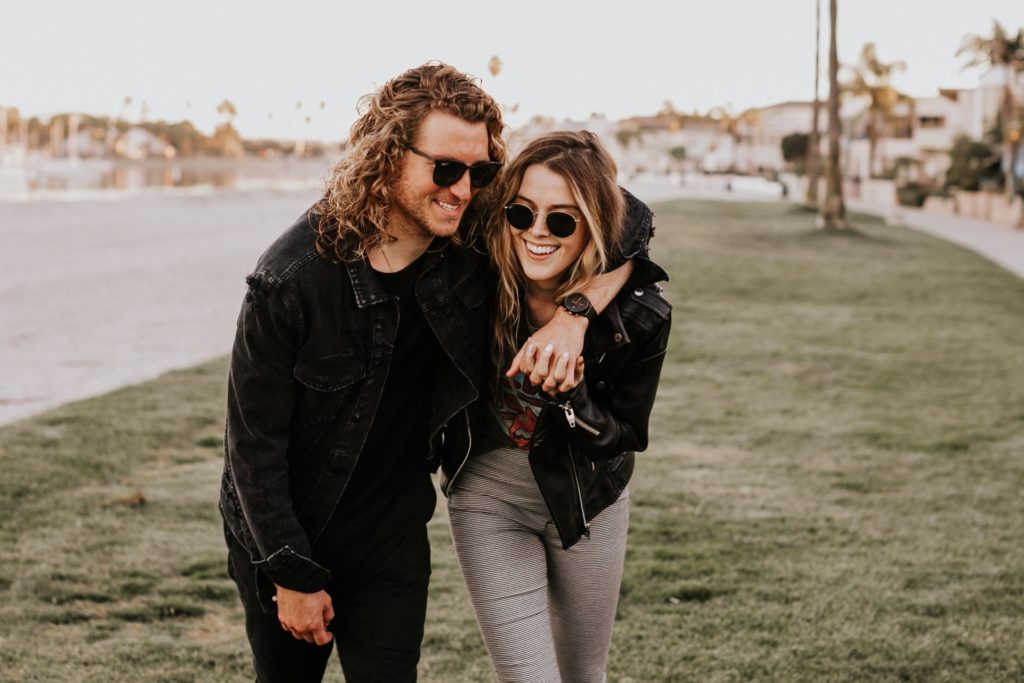 You don't have to think too far outside the box to create loved-up engagement images and it can be as simple as having a photographer follow you on a typical weekend in your world. Perhaps it's brunch at your favourite cafe followed by a stroll at the beach, just enjoying the simplicity of one another's company.
19. A Woodland Wander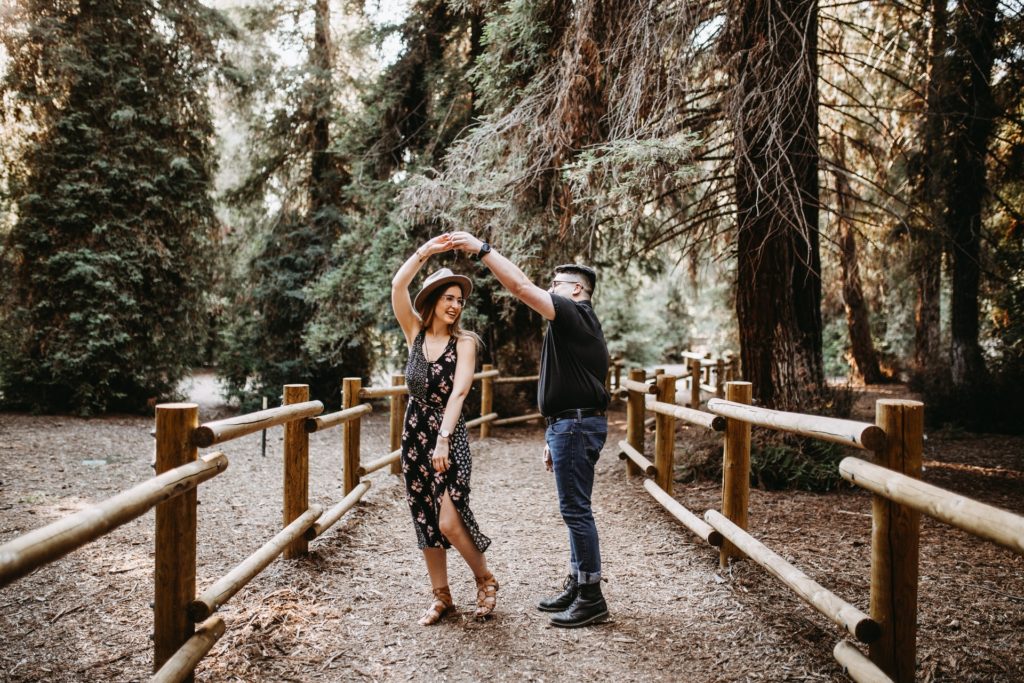 Natural settings always make stunning backdrops for engagement sessions, so consider a shoot in a nearby reserve or national park. To take advantage of the most atmospheric light, we recommend planning your session for a few hours before sunset.
20. The Urban Buzz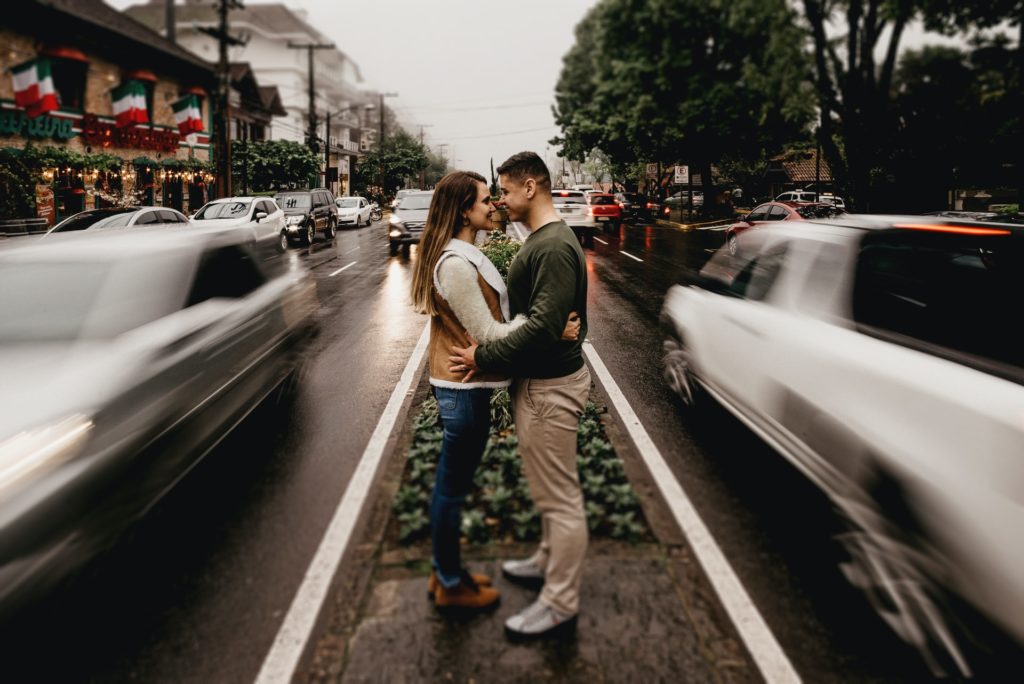 If you're the kind of people who like to be where all the action is, then an urban e-session is ideal. Capturing the movement of cars rushing by while you're totally focused on one another gets 10 out of 10 from us!
An engagement session not only serves as a practice run with your wedding photographer but is the perfect opportunity to celebrate your love. Aside from posting your images to social media, don't forget to transform them into a beautiful engagement photo album so your love story can be preserved for future generations.