PikPerfect has always offered the highest quality Fuji Photo Papers with our premium layflat albums, and we are thrilled to be taking this to the next level with our gorgeous new Fine Art Albums. This premium quality paper is the preferred choice of many professional photographers, artists and gallery curators who want only the finest materials on which to present their works. So what exactly is fine art paper and why do some consider it a step above the rest?
What is a Fine Art Album?
Fine art paper is acid-free paper that's manufactured using natural fibres. As it's not artificially bleached with chlorine and contains no acid, it boasts outstanding longevity and can last for more than 100 years, without yellowing or becoming brittle. 
Fine art prints are made using high-quality archival inks that help to retain the tonality and hue of the image. They are printed on high-resolution, large format printers, resulting in a gorgeous, matte finish that's highly sought after by professional photographers who want only the best for their clients. A fine art paper allows you to achieve intense colours and greater contrasts in your prints while also enabling a wider range of grey tones. 
Aside from being ideal for exhibiting work in a gallery or portfolio, fine art paper is also perfect for showcasing wedding photos, family portraits and travel adventures in a customised album. The enhanced colour accuracy and low sheen of fine art paper makes it a joy to behold. 
Our Fine Art Album spreads are board-mounted which makes for thick and sturdy pages with a beautiful matte finish.
All fine art books are offered with an optional wooden presentation box, beautifully wrapped in the linen or leatherette fabric of your choice.
Smaller duplicates or parent copies are available in various sizes and paper thicknesses.
Fine Art paper: prints that are made to stand the test of time
We offer two fine art paper choices for our Fine Art Books: Ultrawhite Smooth and Ultrawhite Eggshell, the latter of which is lightly textured and the more popular choice. Both papers have a non-reflective matte finish. Our papers are certified by the Rainforest Alliance Program for FSC® Standards, and all of the fibre content used for their creation is chlorine-free.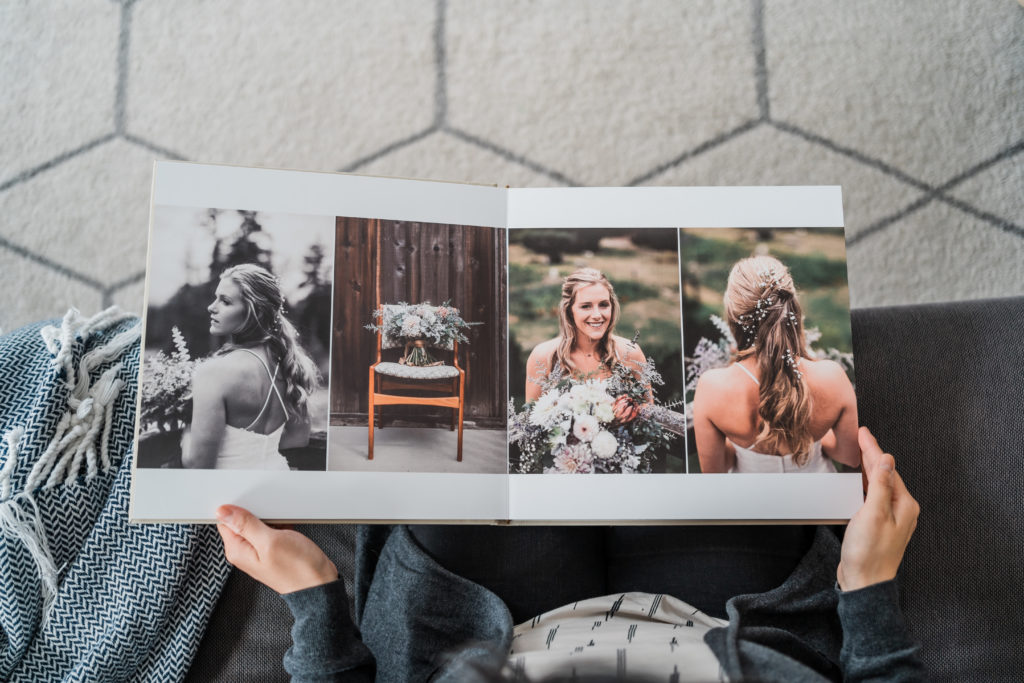 Fine Art vs Photo Paper
Our premium Fuji Photo Paper meets the needs of many of our clients who prefer the high contrast, elegant glossy or pearl look of photographic paper. The Fine Art papers, in comparison, are very matte and have a very low sheen which makes them popular with people looking for a more subtle look.
Both are high-quality professional photo papers, but the acid-free content of fine art paper gives it a longer product life. While Fine Art prints are less susceptible to finger prints, they may be more easily scratched than a normal photo print which has a resin coating.
Ultimately, it's a very personal choice which paper type will match your taste. We hope this article has given you some guidance in making that choice.