Are you one of those people who plan your Christmas gifts weeks in advance? Or perhaps you're someone who leaves it until the very last minute…and vows every year to be more organized!
When it comes to thoughtful Christmas gifts that take a little planning, it's never too early to get started. And there's nothing more thoughtful than a beautifully curated personalized photo album to share with your loved ones. It's the ideal gift for someone who has it all, whether that be your parents, your best friend, or your partner in crime. 
To help you plan your Christmas gifting list for 2021, here are a few inspirational ideas for everyone in your life. 
Thoughtful holiday gift ideas for your parents & in-laws
A YEAR IN REVIEW
It goes without saying – 2021 has been the year that no one expected! So why not document all the ups and downs of your family life with a year in review album. From birthdays to graduations and family occasions, it's an opportunity to showcase all the moments and memories from the past 12 months. You can include photos of the kids' homeschooling and your days in isolation, as well as the adventures you embarked on once restrictions were lifted. A year in review photo book is the perfect way to celebrate the simple pleasures in life.
Our recommendation: a 30×30 cm/12×12 inch Annual Family Album
THEIR LOVE STORY
As children, it's hard to imagine our parents having a life before us. But as we get older, it's easier to appreciate that they were once young and in love. So why not remind them of how their love blossomed into the union that it is today with a personalized photo album about their relationship. Take time to rummage through their old albums or stash of photos to find pictures of them on their first date or on their wedding day, as well as the moment they bought their first home together or became new parents.
Our recommendation: a 21×21 cm/8×8 inch Personalised Photo Book
A FAMILY RECIPE BOOK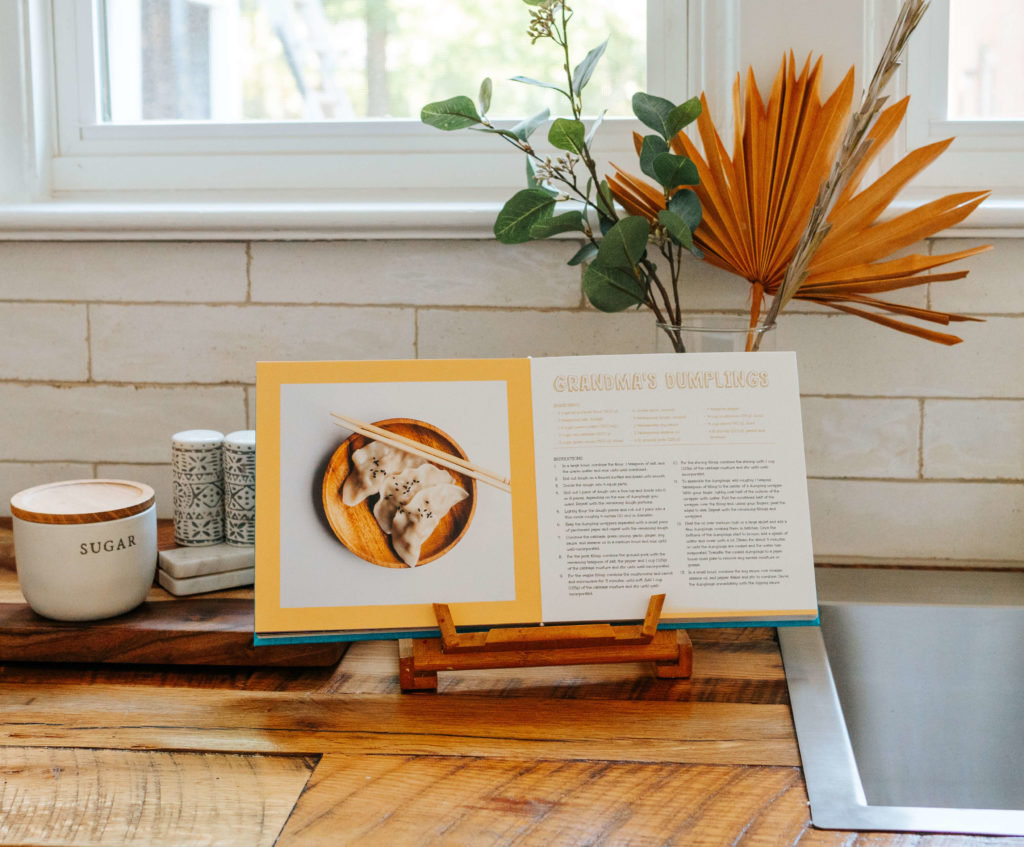 If you're one of those families who love congregating for meals and have a few recipes that have been passed down through the generations, it's time to collate them into a family recipe book. It's an ideal gift for your parents or in-laws, with the opportunity to include not only the recipes themselves but also photos of the family enjoying them together. You can include handwritten recipe notes from your grandmother or great-grandmother, as well as newly typed versions of recent additions to the family dinner table that are always a hit.
Our recommendation: a 21×30 cm/8×12 inch Recipe Photo Book
Thoughtful holiday gift ideas for your partner
WHAT YOU MEAN TO ME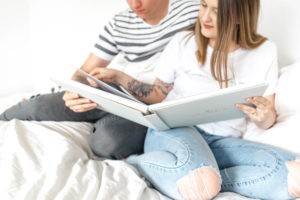 Photo album gifts don't have to be solely photos but can be a combination of images and text curated by you. For something sentimental, why not collect some of your favorite photos of you and your partner together, then compliment them with handwritten notes or quotes that sum up how you feel about them. You can include photos from when you first started dating and shots of your recent vacations, along with captions describing the moments you've shared together. 
Our recommendation: a 30×30 cm/12×12 inch premium layflat wedding album
BABY PHOTO ALBUM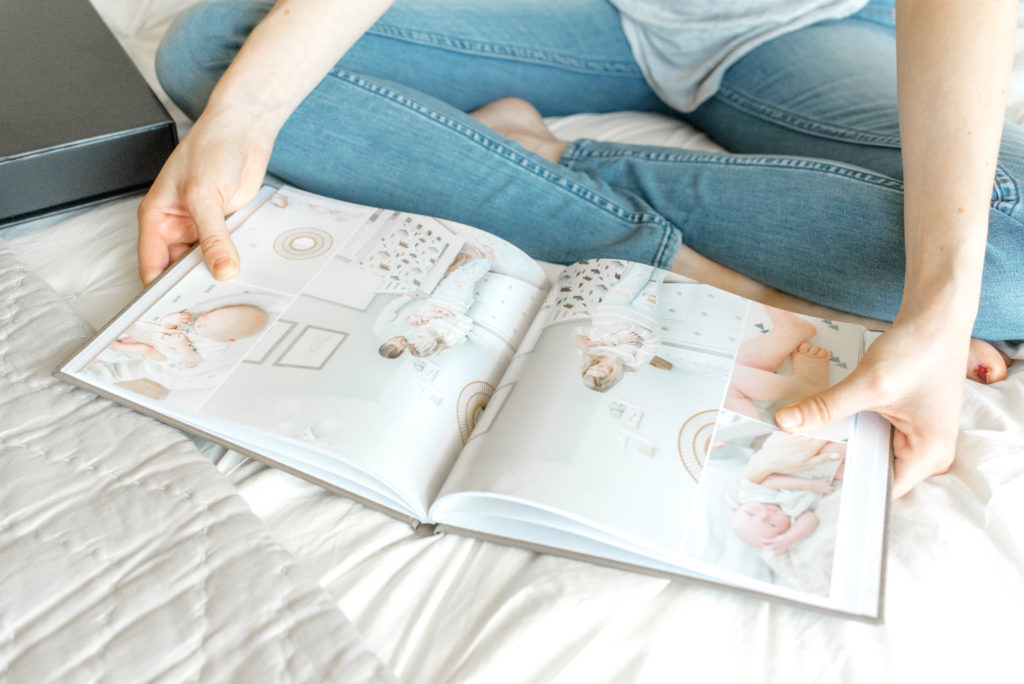 Has your partner always talked about creating a baby photo album but never got around to it? Why not surprise them by doing it yourself, whether your newborn has just turned 1, is now a busy toddler or even if they're about to head off to school. It's the perfect way to showcase all of those "firsts" and fleeting baby moments that may have otherwise been forgotten due to lack of sleep.
Our recommendation: a 30×30 cm/12×12 inch baby photo book
Thoughtful holiday gift ideas for your best friend
GROWING UP TOGETHER
If you've known your best friend forever, you've seen them grow from a curious preschooler into the man or woman they are today…and been at their side for the journey. So why not collect images to document all of the moments you've shared together, along with some of their worst haircuts and most stylish fashion choices for a touch of humor! You can ask their parents if they've got any embarrassing photos hidden away that you can include to create a photo album gift they'd never suspect. 
Our recommendation: a 30×21 cm/12×8 inch photo book
TRAVEL REMINISCING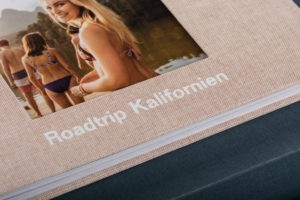 If there's ever been a year when we needed to be reminded about our past travel adventures, then 2021 is it! Chances are, you and your best friend have embarked on some incredible vacations together, whether it's camping in your own backyard or trotting off around the globe on a gap year. A travel-themed photo album is the perfect way to relive those unforgettable adventures and inspire you to plan your next vacation together. 
Our recommendation: a 21×21 cm/8×8 inch travel photo book
Thoughtful holiday gift ideas for your kids
A FAMILY ALBUM
If your kids are the center of your world, then your family life probably revolves around their interests and activities. What better way to celebrate this than with a family photo album featuring pics of all the moments you share together. From sports-filled Saturdays to annual vacations and family dinners, they're memories that they'll look back on fondly in years to come. What's more, you'll get plenty of joy putting it together and reflecting on what makes your family unique.
Our recommendation: a 21×30 cm/ 8×12 inch family photo book
A BOOK OF "FIRSTS"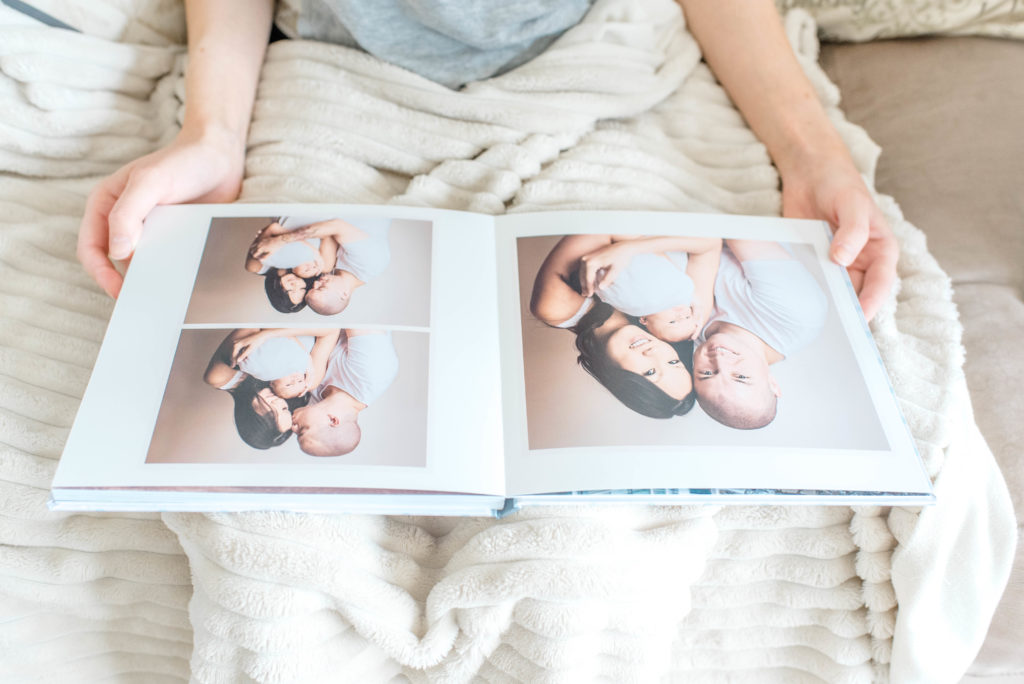 If your children have grown into young adults, consider putting together a custom-designed album celebrating some of their "firsts" as kids. These can include their first steps as a baby and your first family holiday together, as well as their first day at school, high school or university. You can think of it as a "this is your life" album, showcasing some of the proudest and most embarrassing moments that you caught on camera. 
Our recommendation: a 30×30 cm/12×12 inch layflat baby album
Thoughtful holiday gift ideas for your grandparents
GRANDCHILDREN UPDATE
While most of us know what's going on in our friends' and family's lives through social media, perhaps your grandparents aren't connected to stay up-to-date. A "year that was" photo album about your comings and goings in 2020 is a great way to keep them in the loop, particularly if you live far away. You can include photos from birthdays, graduations and other momentous occasions, along with captions explaining exactly what you've been up to. 
Our recommendation: a 30×21 cm/12×8 inch photo book
THEIR LIFE STORY
There comes a point in most of our lives when we become intrigued about our past and the family members who came before us. If you've been bitten by the "ancestry' bug", why not harness that interest to put together a photo album showcasing your grandparents' lives. Once you've collected your images and any documents or newspaper clippings you want to include, organize them chronologically to help tell their life story. Not only is it a sentimental gift that they'll truly appreciate but it can be passed down through the generations.
Our recommendation: a 30×30 cm/12×12 inch layflat album
FAMILY YEARBOOK PARENT COPY
If you've created a family yearbook for 2021, why not order a smaller parent copy to gift to the grandparents with no extra design charge. You can customize it with a meaningful note as a foreword or add in a family tree to show where you all fit into the big scheme of things.
Our recommendation: custom-sized to the original album  Family Yearbook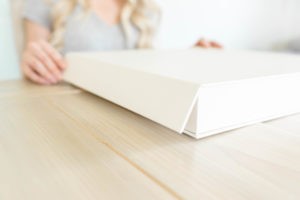 Start creating your amazing photo album now! Don't forget, we offer beautiful presentation boxes to ensure your gifts are protected for many years to come.