With photo, leather and linen cover options, varying print qualities and lay-flat vs book binding styles, the choices are virtually endless when it comes to designing a photo book or album. So we thought we'd take the "difficult" out of your decision by highlighting the features of each of our photo books and albums. 
In this guide, you'll find a general overview, the ideal use of each type and what makes them special, as well as a few insider tips for making the most of your decision. 
Generally speaking, you can choose between five different formats of photo books and albums, so select the one that will best showcase your memories. Large albums are ideal as a coffee table centrepiece while standard sizes are easier to handle and small photo books make for a great gift. Landscape format is the style that's most often selected by customers, with large square format books coming in a close second place. 
If you select a high-end Premium Album, you have a large array of cover options and add-ons to choose from that will complement the gorgeous, extra-thick pages on the inside. With layflat photo albums and layflat photo books, there are fewer fabric and colour choices, yet they offer excellent value for money. 
Many customers are looking for smaller copies to gift to friends and family, such as a personalised album copy for parents. Aside from customising the covers of these books, you can even make design changes on the interior pages. 
PREMIUM LAYFLAT ALBUMS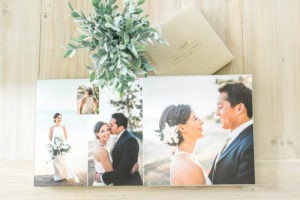 Premium Layflat Albums, also know as Flushmount Albums
Ideal for: Handcrafted and luxurious in every sense of the word, our flush mount albums and flush mount photo books are the perfect choice when you want only the best that money can buy. 
What makes our Premium Layflat albums special:
Printed on thick Fuji Crystal Archive DP II photo paper, your images are brought to life with bold and brilliant colours, as well as incredible definition. You can feel the high-end quality in these stiff pages that lie absolutely flat.

Our flush mount albums can showcase up to 300 photos, meaning that the best images will make the cut for a beautifully curated album. 

Handcrafted using our lay-flat binding technique, you can display images seamlessly across a two-page spread, with a virtually invisible fold in the centre. 

You can select from our extensive range of genuine nappa leather and textured linen covers, as well as animal-friendly leatherette hardcover photo albums.

 After selecting the cover of your choice, you can showcase your favourite image with a square cameo window and custom-designed photo inlay. Alternatively, opt for an acrylic album cover with a reflective glass photo front, both options only available with our flush-mount albums. 

Embossed text in gold, silver or a transparent finish can make for an additional elegant detail on your linen or leatherette cover, as well as being available on our leather photo albums.

PikPerfect tip:
For the perfect finishing touch to your custom photo album (and to protect your treasured memories), add a matching album presentation box that's made with a wooden frame and your choice of fabric.
LAYFLAT ALBUMS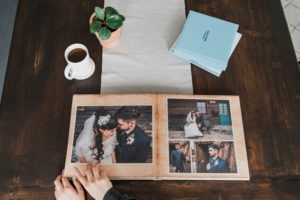 Ideal for: Luxurious yet affordable, our layflat albums are perfect for panoramic or wide-angle photos when one page just won't do them justice. 
What makes our layflat albums special:
They're developed on archival quality Fuji album paper that's stiff to the touch, yet somewhat flexible. As with real prints, you can select between Gloss or Pearl Matte for a professional photo book finish.

You can include 400-500 photos on up to 120 pages, so plenty of images will make the cut for your personalised photo albums. 

The lay flat pages feature seamless, double-page spreads that can accommodate wide-angle and panoramic shots beautifully. Using our special layflat bookbinding technique, nothing is "lost" in the gutter.

The genuine silver halide paper allows for natural-looking skin tones and brilliant colours that will bring your memories to life.

As with our custom photo books, you can select between 11 different cover options, including luxurious embossed linen or leather covers, as well as a photo print cover.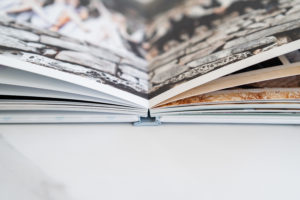 PikPerfect tip:
We think our 16×12-inch lay flat albums are perfect for showcasing your wedding while the 8×12-inch formats are an ideal second copy or gift for your parents, bridesmaids or groomsmen. Keep in mind that as our lay flat albums feature real photo prints, they can be damaged by moisture, so a presentation box is highly recommended to protect your memories for future generations. 
PHOTO BOOKS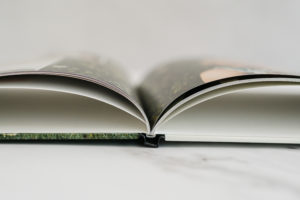 Ideal for: When you just can't whittle down your photo selection to a few hundred – in our photo books you can showcase up to 1,000 images across 244 pages. 
What makes our photo books special:
Each of our hardcover photo books are printed on HP Indigo digital presses using your choice of acid-free and archival papers. We offer three different paper types that weigh in at 170, 190 and 250 grams per square metre. Not only is the paper certified as eco-friendly but it will withstand the test of time.

Our personalised photo books are professionally bound using a patented technology that is designed to last. 

They read and handle just like a book, with flexible pages and a non-lay flat design.

You can choose between a fully custom-designed Photo Cover or ten different colours in linen or leather for your hardcover photo album. If you opt for a linen or leather bound photo book, you can add a line of traditional, handset embossing in silver, gold or a transparent finish.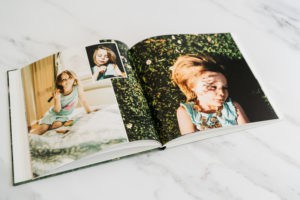 PikPerfect tip:
When you order one of our photo books online, you can also opt for an additional photo book box made from thick board. With its sophisticated black finish, these protective boxes not only create a beautiful presentation piece but will ensure your photo book is protected for many years to come. 
Decisions, decisions!
While there's no shortage of choice when it comes to showcasing your wedding day, your baby's first steps or your travel adventures, there's one thing that unites all of our photo albums and books – an incredible design service. Customers around the world value the opportunity to work with our highly experienced album designers to craft a customised photo book or album that brings their ideas to life. Add to that, you can take advantage of our optional Photo Selection Service when you make your own photo book to help choose your absolute favourite images from thousands.
Remember, you can try our service obligation-free. Payment is only required once you've approved the design and are completely satisfied with the end result, with unlimited free revisions coming as standard in every design package.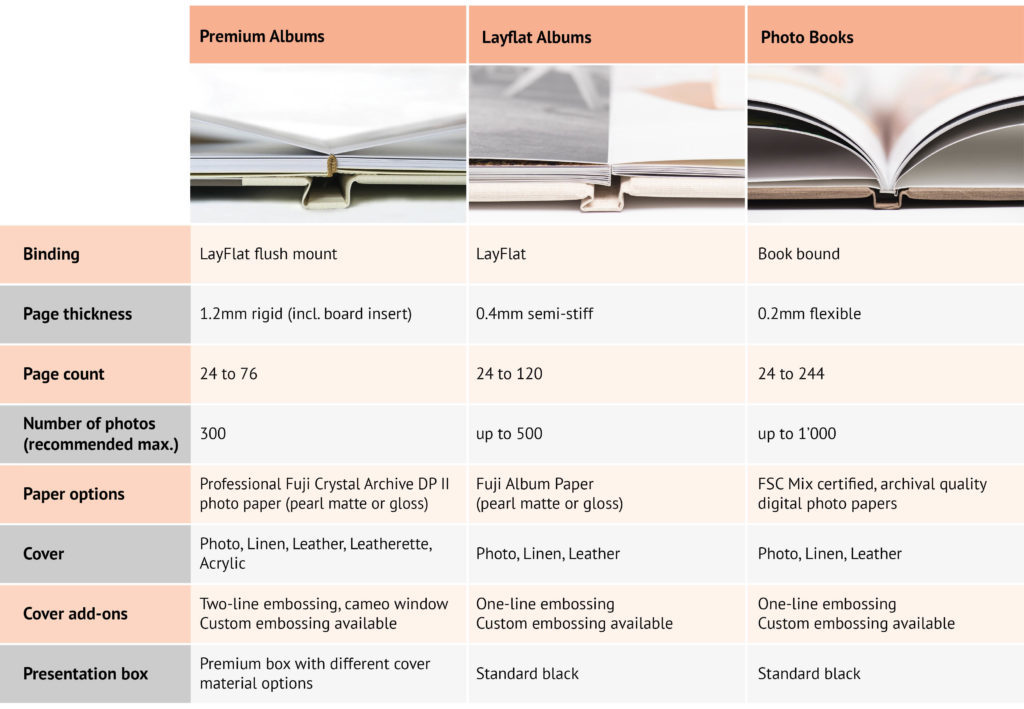 An overview of which photo book or album is best for which purpose can also be found here: https://www.pikperfect.com/photo-book-vs-photo-album