With hundreds of adorable images to sift through and myriad design options, it can be hard to know where to start when creating your baby photo album. But as they say, first impressions count, so the cover is one important element you don't want to overlook. From keeping it simple to adding your favourite baby photo (or four!), here are 10 baby book photo album covers to inspire you.
1. Keep it simple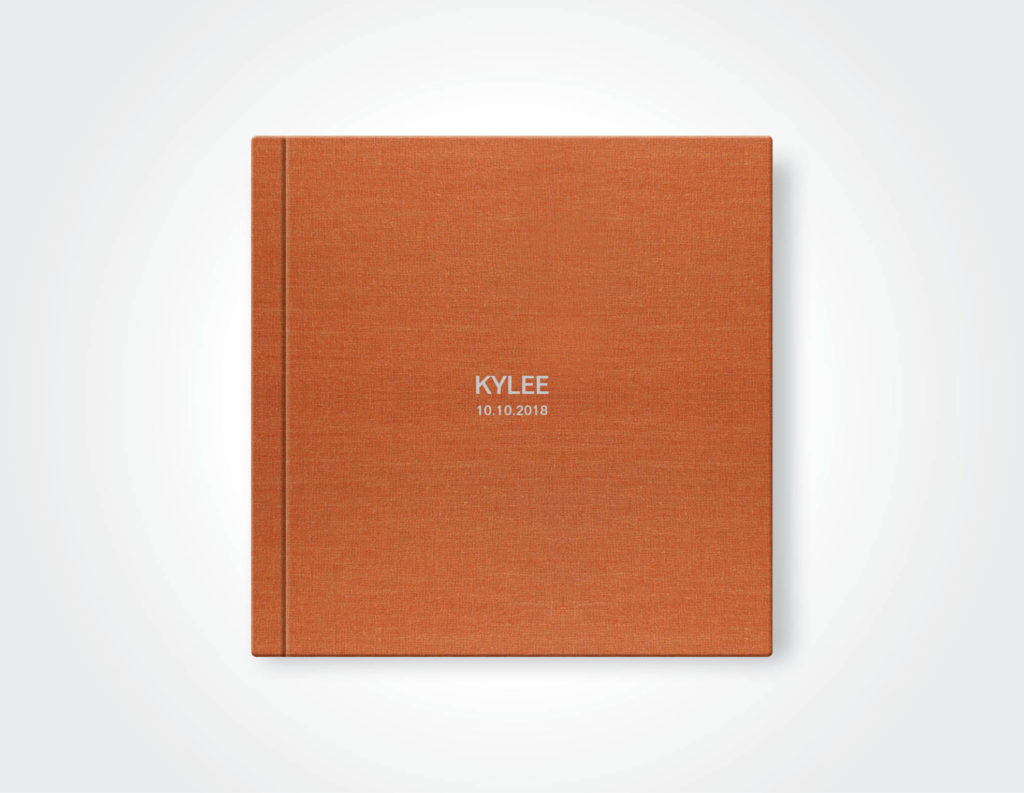 Simple and elegant – a linen cover with an embossed title featuring your baby's name and date of birth says it all.
2. Printed circles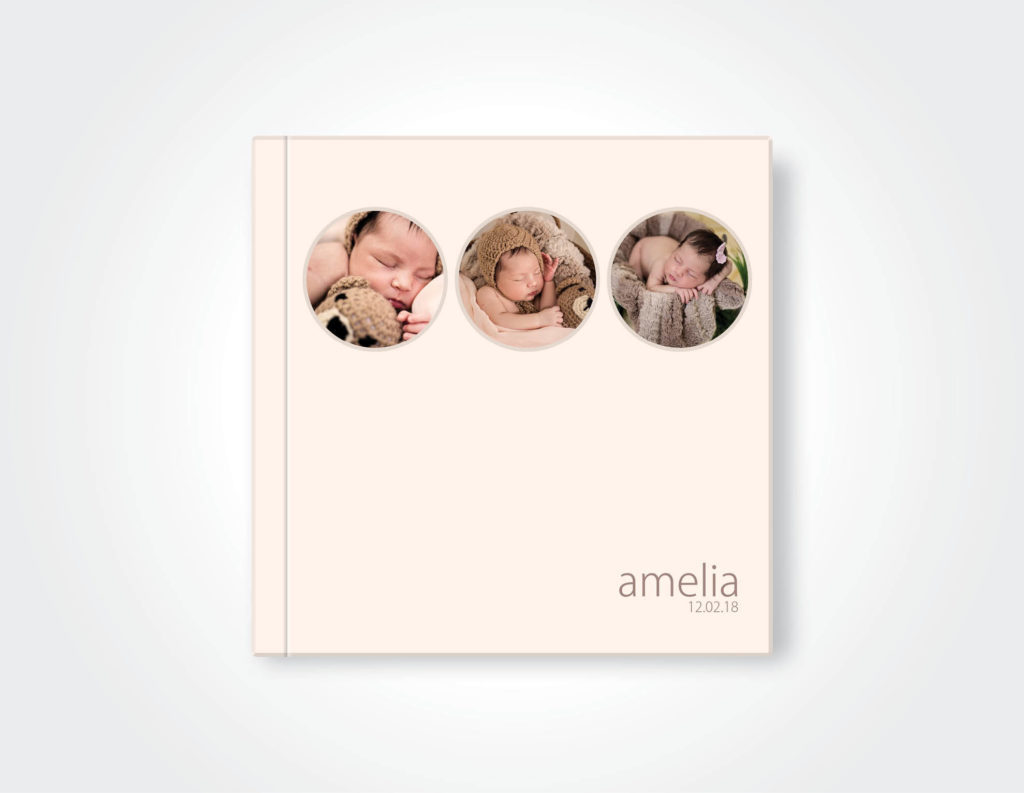 Select a few of your favourite baby photoshoot snaps to feature on a printed cover, with their name and date of birth below.
3. Make a cameo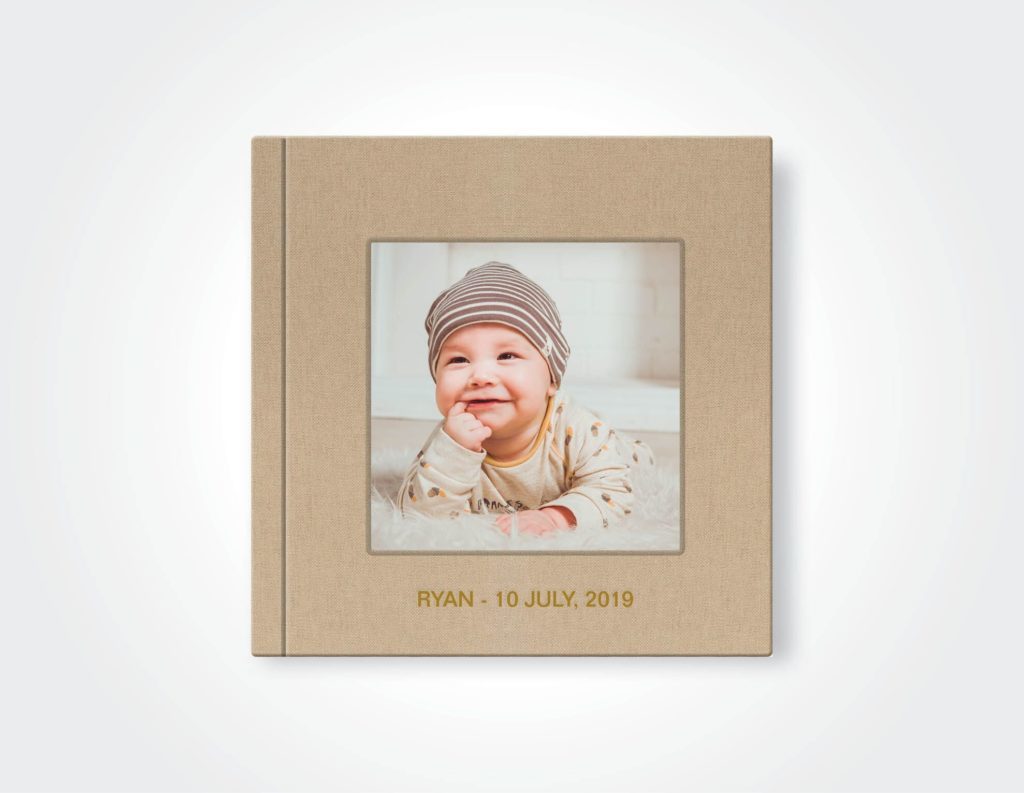 A cameo window with an embossed title is the perfect way to showcase your favourite baby photo and can be applied to leather, linen or leatherette album covers.
4. Sibling love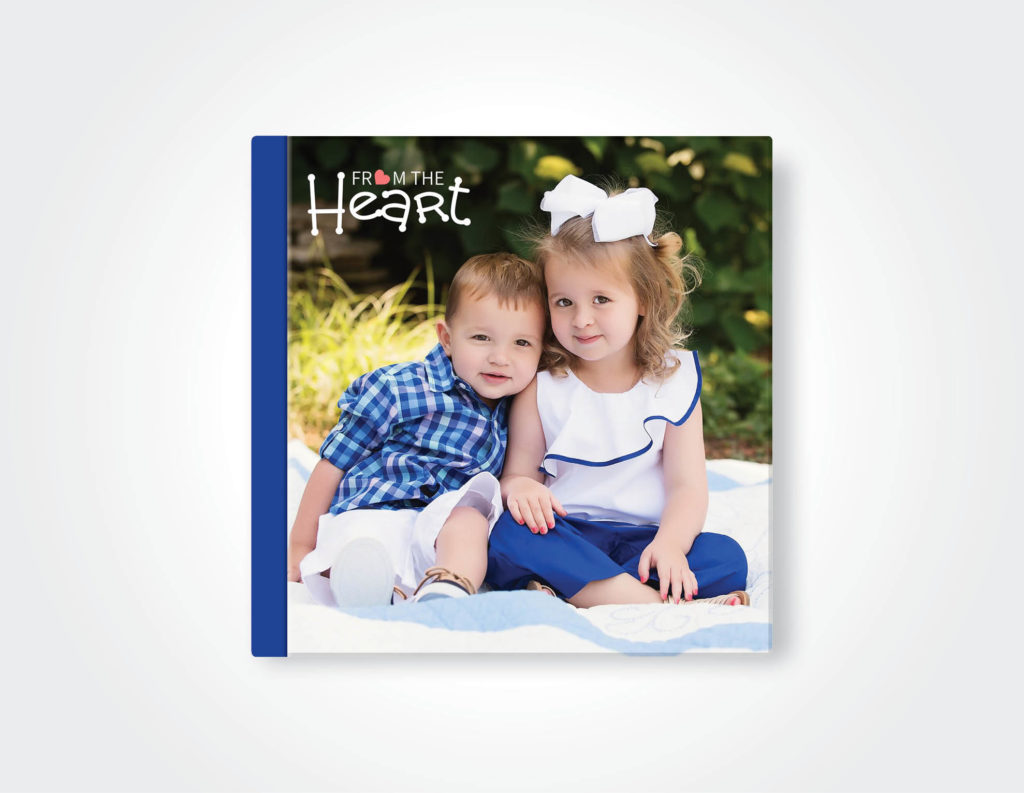 Showcase an image of your newest born with their big brother or sister to create a full-size photo finish.
5. Collage cover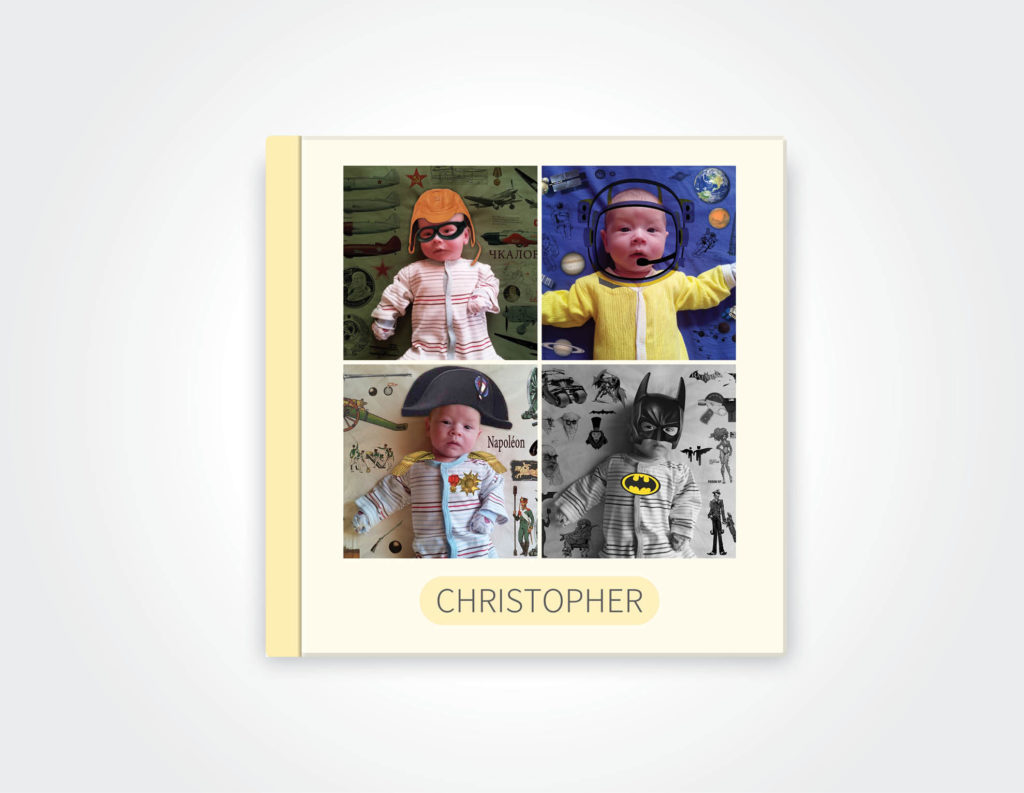 Can't decide on just one photo? Select four of your favs to display as a collage on your baby album cover (with photoshopped alterations optional!)
6. Printed filigree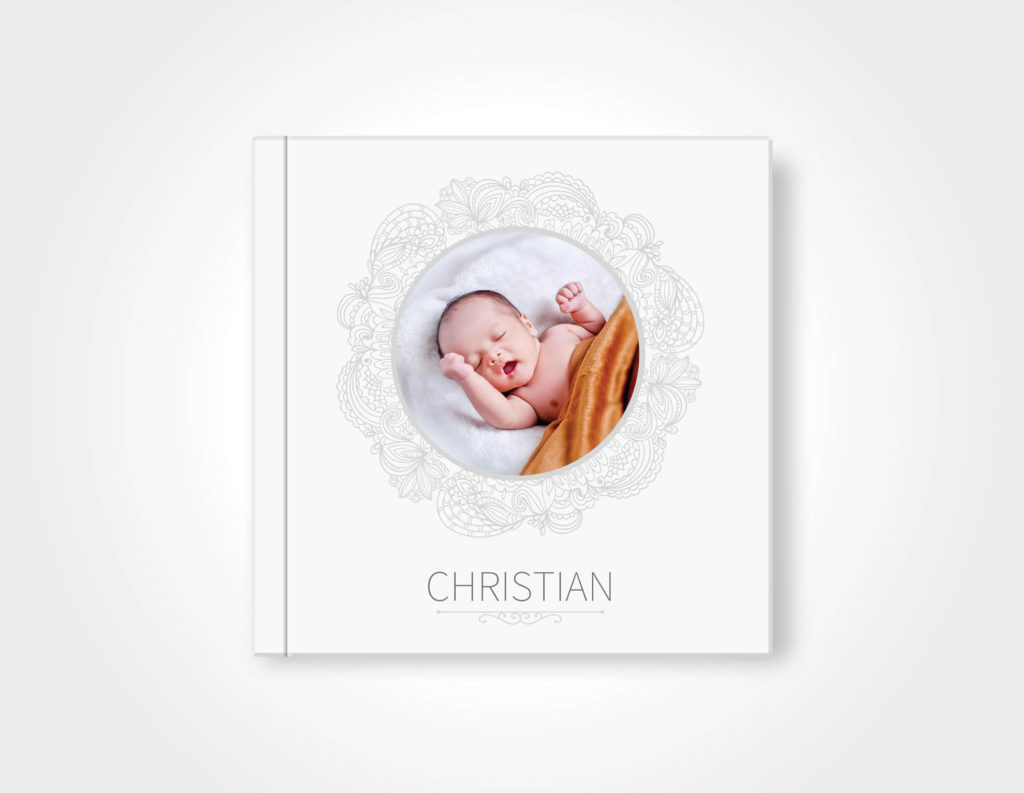 Get creative with a filigree design on a printed baby photo album cover featuring your newborn's name in bold below.
7. Date, time, weight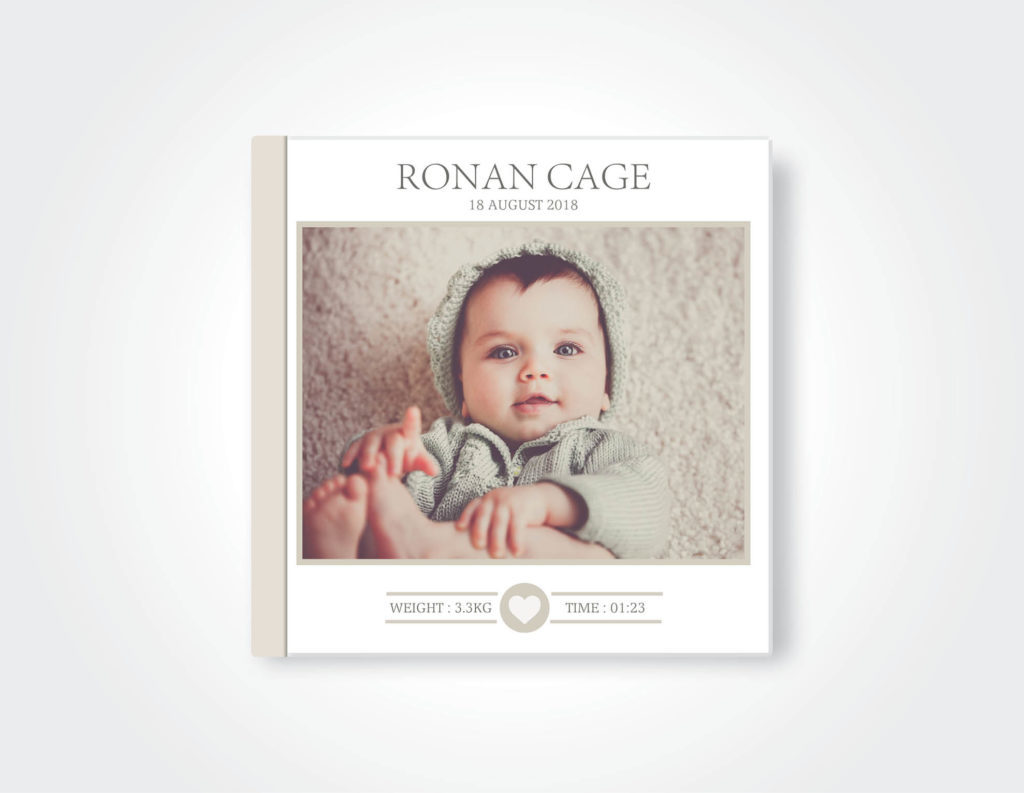 Tell the story of your bub's birth right from the cover with a printed design featuring their date of birth, weight and the time they came into this world.
8. Collage with stats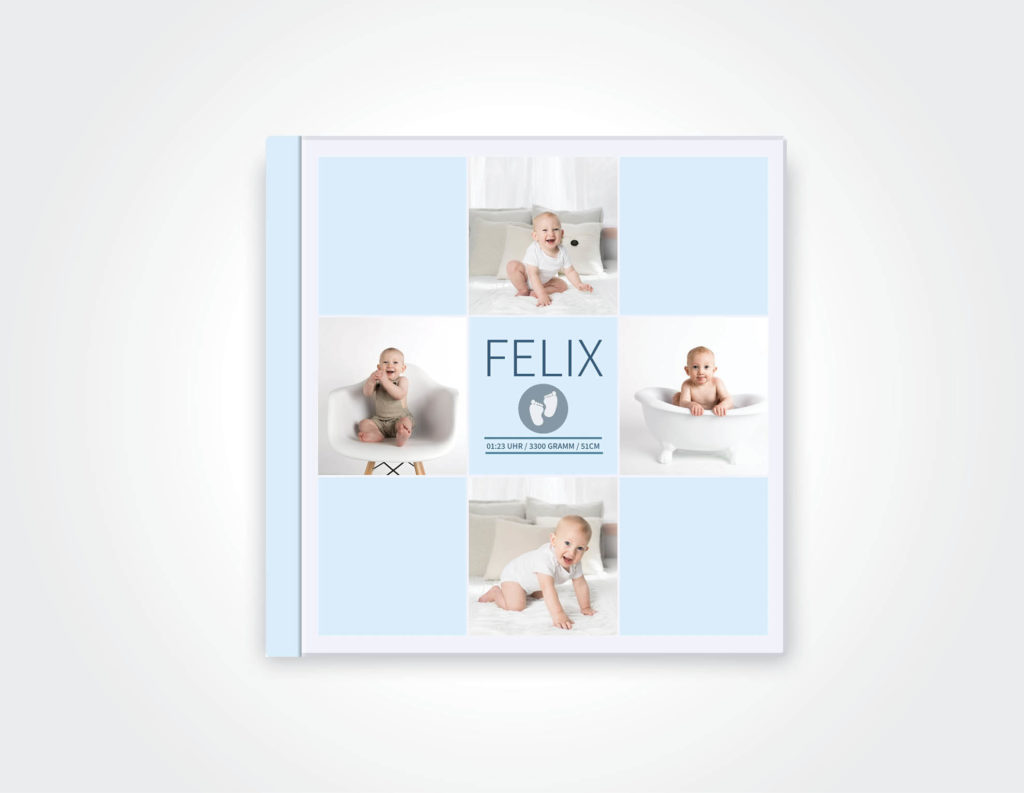 If you're struggling to choose just one image, you can create a collage of baby photos with their time of delivery and stats in the centre.
9. The three of us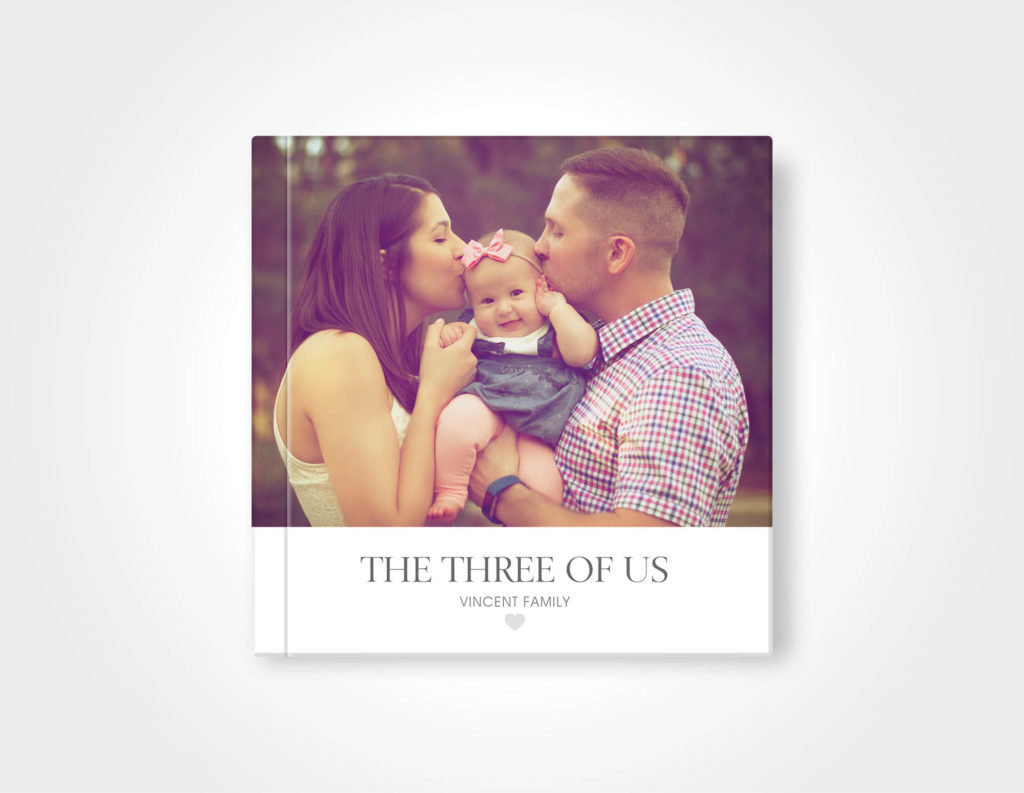 Capture the unending love you have for your newborn with a photo of your little family on a full-width printed cover.
10. Full-width pic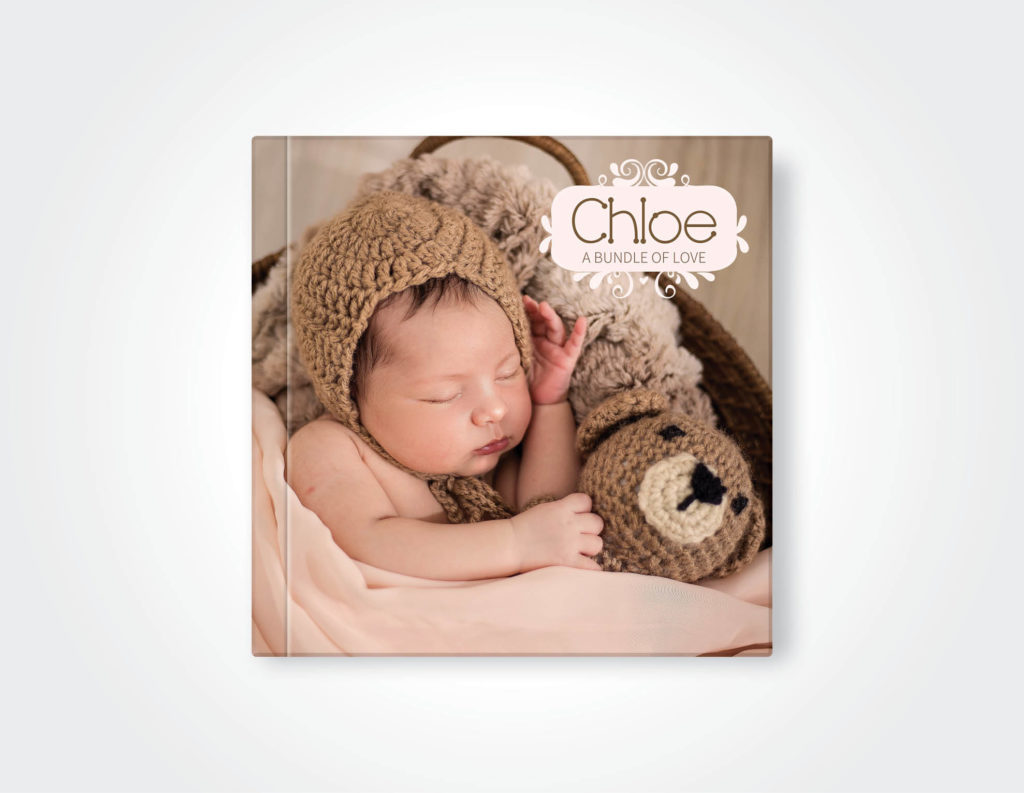 Make a statement with a full-width photo of your baby on a printed cover, plus a personalised message above.
Still deciding what photos to include in your baby book? Don't miss these essential baby photos to choose.