We understand that Indian weddings are celebrated in myriad ways, based on cultural background, religious beliefs and the personal preferences of the couple. But they all tend to share a few things in common – the days are overflowing with colour while being action-packed with unique festivities: from the bonding of the Mehendi (Henna) ceremony to the dancing and music of the Sangeet and the coming together of both families in the procession.
For Indian couples, their wedding day can be an absolute whirlwind of moments and emotions that often feels like it's over in the blink of an eye. This is why it's all the more important to create a beautiful wedding album so you can relive the memories again and again. 
Whether you're having a traditional, multi-day Hindu wedding celebration or fusing elements of your Indian cultural background with a western ceremony, here are some of our top tips for designing a stunning Asian wedding album. 
Select an album type that will accommodate your images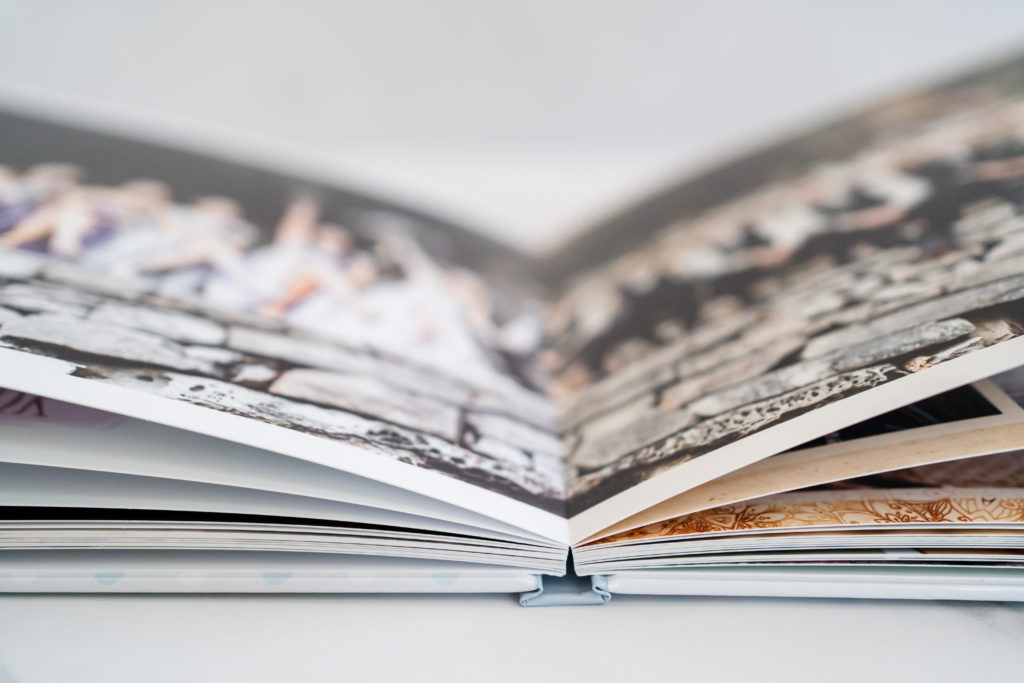 Indian Wedding Albums come in a wide variety of styles, from gorgeous layflat wedding albums that feature up to 120 thick pages to photo books with more than 200 pages. If you're having a multi-day celebration or squeezing various ceremonies into your special day, then chances are you will have a lot of images you want to feature. So select the style of Indian wedding album that will accommodate your needs, so none of your favourite shots get left out.
To accommodate a lot of pictures in an everlasting album, we suggest the Layflat Album which can have up to 120 pages/ 400 photos.
Alternatively, why not create multiple albums to commemorate each individual event, with a variety of cover colour options to select from that best represent your special day. We recommend going for the classy and beautiful Premium Layflat Album that will encase your pictures in luxury. Each Album can accommodate up to 76 pages/ 275 photos.
Read our comparative blog post to decide which wedding album type is best for you.
Choose representative images of each event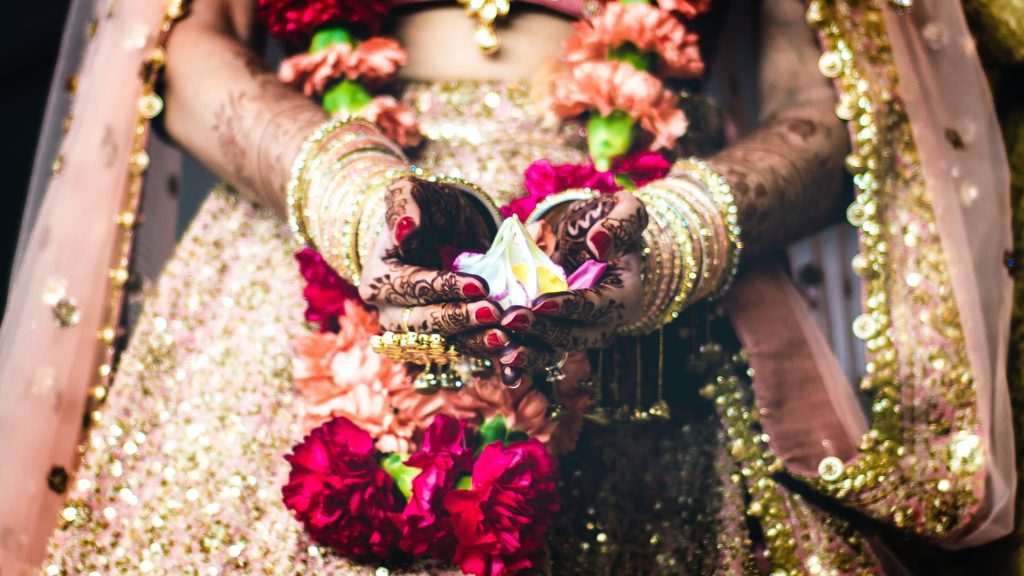 If you've got thousands of photos to sift through, then you need to get selective when choosing what makes the cut for your Indian wedding album. Aside from your favourites, be sure to select images that represent each of the different events or occasions that took place throughout the day. 
Whether you had a Baraat procession or were wed during a traditional Hindu ceremony, find a few portraits and candid moments from each. Remember, aside from showcasing a single image on each page, you can also mix things up with collages of smaller images taken during the one event or even changes in expressions captured just seconds after one another. 
If you're wearing multiple outfits, you also want to make sure you include images following each change of attire in your Indian wedding album. From bejewelled traditional wedding attire to the classic white gown, be sure to showcase a variety of portraits so you can reflect on how radiant you looked for many years to come. 
Present your images chronologically

An Asian Wedding Album should tell the story of your special day and reflect the emotional journey as you marry the love of your life. It's also a visual memento that can be shared with family and friends, including those who weren't there to experience the occasion in person. This is why it's a good idea to present your images chronologically, from your getting ready session to your ceremony and the party at the end of it all.
Perhaps you had a Sangeet party with live performances the day before your official wedding or maybe you gathered with your female friends for a 'Mehendi' ceremony. Both of these should feature at the start of your album and can be followed by images laid out chronologically of your main wedding day, showing your transformation into a married couple. 
Utilise the services of a professional wedding album designer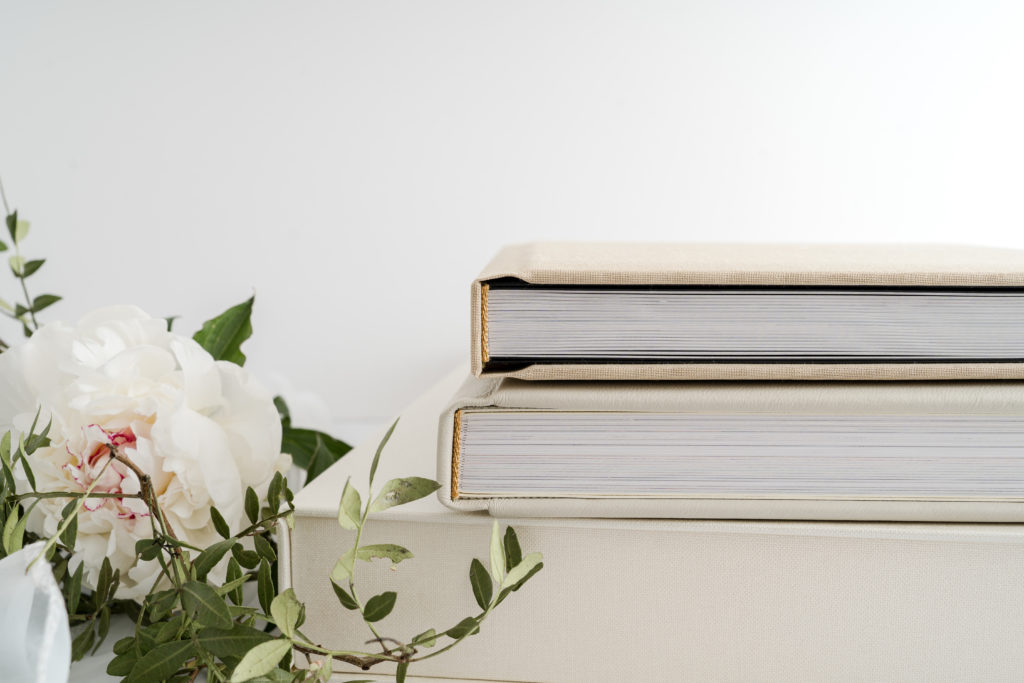 Creating an Indian wedding album can be a daunting task, with so many images and moments to include. An expert wedding album designer can do some of the hard work for you by coming up with design proposals based on your vision and individual requirements. 
At PikPerfect, we have extensive experience working on Indian wedding album designs, giving you peace of mind that the finished product will accurately reflect the cultural meaning of the various ceremonies and events that comprise your special day. You can take advantage of our Photo Selection Service to help whittle down your image choices and have a professional eye look over what works and what doesn't. You can also make unlimited revisions until the finished product is absolutely perfect and only pay once you're 100% happy with the design. 
Celebrate your love
No two Indian weddings are the same, with some being strictly traditional and others incorporating western elements or fusing two cultural backgrounds into one. As a result, your Indian wedding album is a unique memento of the way you chose to celebrate your union and with the people you love the most. 
So rather than putting it on the back burner or in the "to do" pile, get to work creating your Indian wedding album and showcase your special day as it deserves to be. 
Here is an example of a beautiful Indian wedding album we truly enjoyed designing. You can view the album here – Sushana & Vaibhav