For newly wed couples, parent wedding albums make an ideal gift. Not only are they a personal memento of your special day but they're a heartfelt way of thanking your parents for all the support and love they've provided throughout the years.
Just like you, your parents probably want to relive all the emotions and moments from your wedding day and there's no better way than through a beautifully curated album. It's a treasured keepsake that will enjoy a prized position on their coffee table and can be proudly pulled out to share with their extended network of friends.
What is a parent album?
A parent wedding album is anything you want it to be! Some couples opt for an exact replica of their main wedding album (either in the same size or a smaller version) while others get creative by designing a completely new album.
You might want to create a customised parent album that can be duplicated for each set of parents. Alternatively, both you and your spouse can each design a unique parent album to gift to your respective parents. In this way, each parent album will have an aesthetic and feel that reflects your individual styles and the images you think your parents will most love.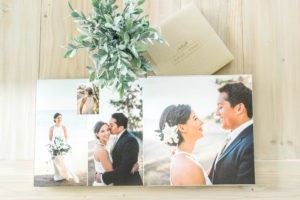 Designing a personalised parent album
If you haven't yet read our blog article "Tips for making the perfect wedding album", it's a great first port of call for getting your head around the design process. All of the steps introduced there can be applied to making a parent album, especially if you're starting from scratch and creating a unique memento (rather than opting for a replica of your wedding album).
The main difference is that rather than focusing on photos and album designs that you love, you should take into consideration your parents' preferences. You probably had a core collection of images that were "definites" when it came to making your wedding album and these will likely make the cut for your parent albums too. But when it comes to those photos you can't decide whether to include or not, think about them from your parents point of view.
Chances are, your parents will want to see plenty of images of you and your new spouse, as well as some of the family formal session. They might also appreciate some shots of their reactions during your vow exchange or reception speeches, as well as images of family members and friends who are closest to them enjoying your special day.
Over the years, you've probably developed a good idea of your parents' styles and what makes them happy, so take inspiration from these when creating their wedding album. Do they love the feel of genuine leather or do you think a sophisticated linen cover would better suit the aesthetic of their living room? Little insights like this will go a long way in creating a parent album that will be a pride possession in their home.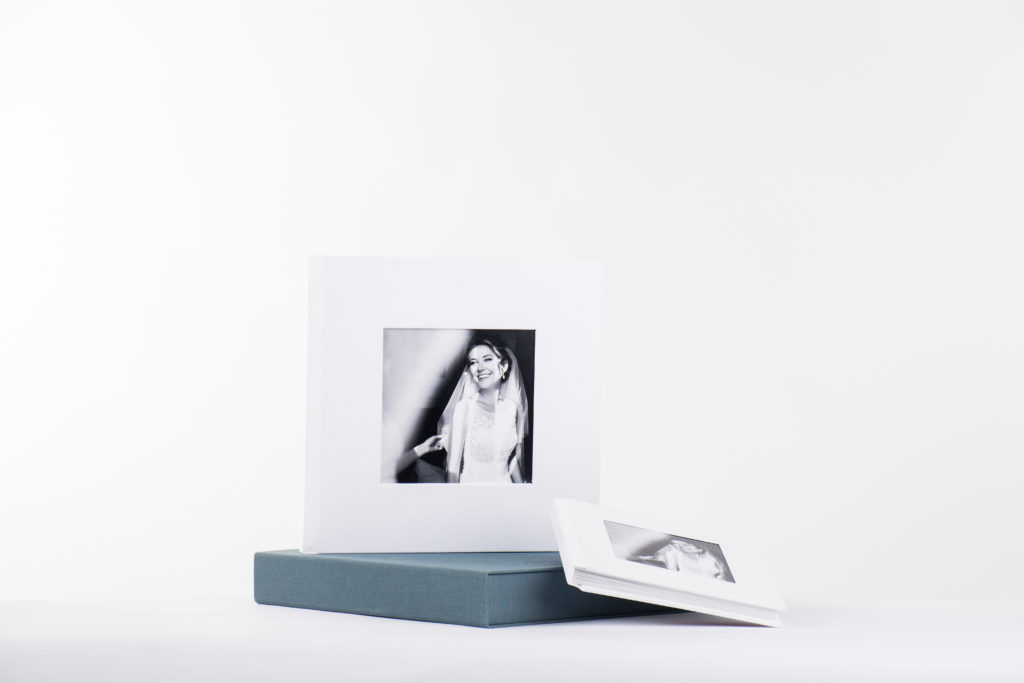 Add a thank you message
To personalise your wedding album parent book even further, why not add a thank you message at the beginning to express your gratitude. Whether it's short and sweet or a full page in length will depend on how you prefer to convey your emotions and what you want to say. Perhaps you want to focus on the love and support they provided in the lead up to your special day or maybe you want to use the opportunity to say "thank you" for raising you to be the person you are today.
Back up your images
Not everyone gets around to making a parent album as soon as their wedding day is over and it might be a year (or few) before you decide to go ahead. This is why it's really important that you have backup copies of your wedding photos, preferably on a few different technologies. A photographer will only keep your images for a certain amount of time (this is usually stipulated in the contract) and there's no guaranteeing your hard drive won't die, your USB won't get lost or your DVD won't be misplaced during a house move. So always have multiple copies of your wedding day images so that when you're ready to design your parent album, your photos are easily accessible.
A heartfelt keepsake
A parent wedding album is a gift that your parents will treasure for many years to come and they'll appreciate the time and thought that has gone into getting it just right. The same ideas and design process for parent albums can also be applied to creating wedding day albums to gift to your bridal party or maid-of-honour/best man.
If you want to learn more about the options available before you start designing a parent album, you can check out our Wedding Album page for inspiration. Or drop us a line at support@pikperfect to share your parent album ideas.