Pet owners are notorious for constantly taking photos of their fur babies and posting them to social media. But when they're such an integral part of the family (and so adorable), why shouldn't you! However, just like any form of photography, there's an art to it and with a few strategies, you can elevate your images beyond the everyday. 
In this article, we'll share seven of our top tips for taking your pet photography to the next level and capturing images worthy of a photo album. With few pets getting disgruntled about having their photo taken, you can practice and perfect your skills to your heart's content. 
1. Remove any clutter
There's nothing worse as a photographer than capturing a great shot, only to find out later that you have to spend hours post-processing to remove unwanted items from the background. To avoid this outcome, take a few moments to clean and clear the space/room you will be working in so that your background is aesthetically pleasing to start with. An uncluttered background also allows the subject of your photos – your pet – to shine, without having to compete with dirty plates, children's toys or garden debris. If there is clutter, try shooting at the maximum aperture (the lowest number), which will instantly blur out the background.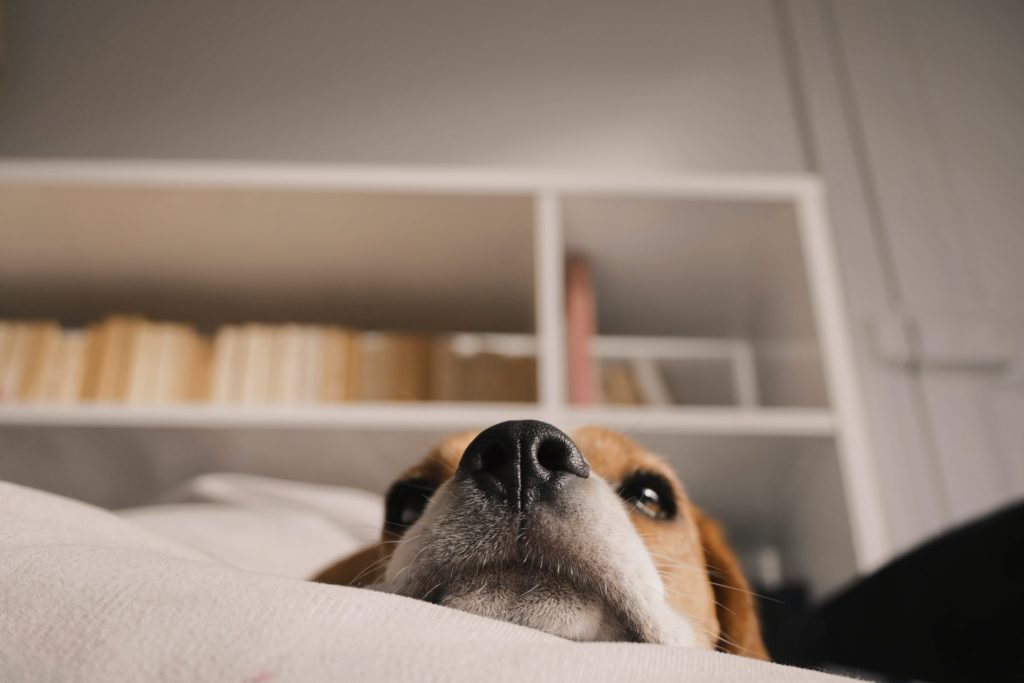 2. Find the best light
Good light makes a huge impact on photographic quality and can be the difference between "so-so" and "stunning" images. Natural, diffused light on a sunny day is usually best and will result in the most flattering portrait conditions. If you are about to begin shooting in a dark room, consider moving towards a window where light is filtering in or head outdoors. However, avoid photographing in the bright midday sun (with no clouds to diffuse the light), as this will create sharp and heavy shadows. Many pets seek out sunny spots as a natural habit and capturing a beam of light illuminating them can result in impressive images.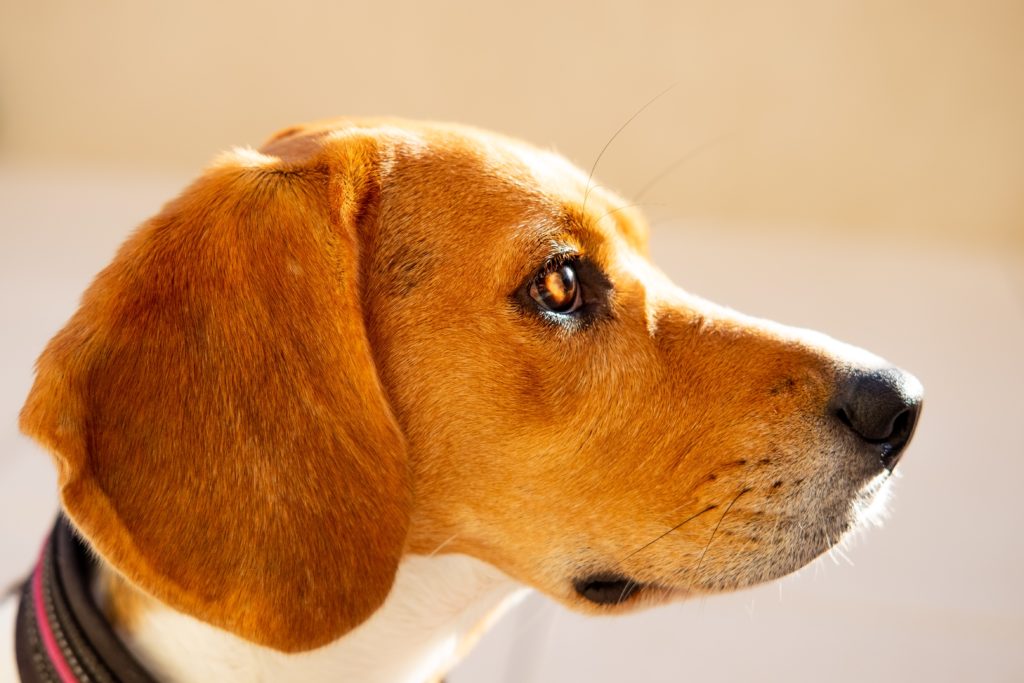 3. Change your perspective
Unless you're someone who likes to get down on the ground and play rough and tumble with your pet, chances are you are accustomed to looking at them from above. But when it comes to photography, this is not the most engaging angle and doesn't reflect the world from their perspective. So don't be hesitant about getting down on your belly to shoot your pet face-to-face or even get creative by photographing them from below while angling your camera up. It's an angle that we as humans aren't used to seeing, which will only make your images more appealing to viewers.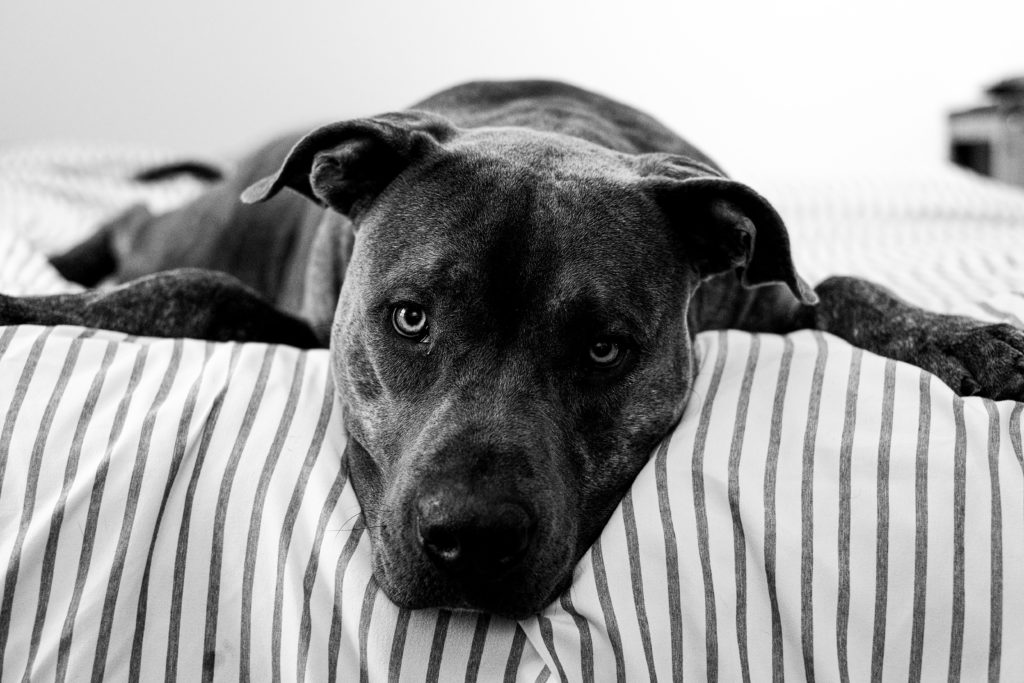 4. Focus on the eyes
Just like their human counterparts, animals' eyes express a lot of emotion and can convey to you what they're feeling when they don't have the ability to talk. So by focusing your attention (and camera lens) on their eyes, you'll create pet portraits that tell a story. If you want to capture a variety of expressions, you can try making different noises that will spark their curiosity, then click away in rapid succession to document the change in mood. Most importantly, avoid making any sudden movements that might disrupt the atmosphere or turn your pet from being trustworthy into cautious.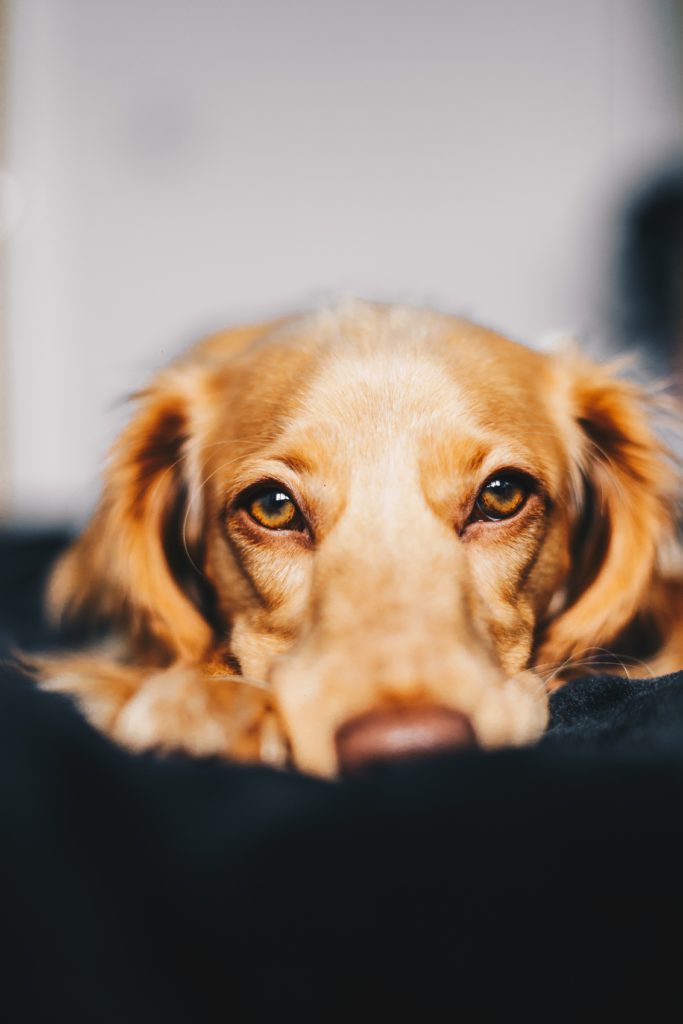 5. Capture the energy
Most pets exhibit classic moments of languor (eg. a cat stretched out in the sunshine), as well as periods of boundless energy when freezing the moment is a challenge. It's at times like these that your pet is often at their happiest and there's great joy in documenting that feeling in a still image. Consider setting your camera to "sports" mode or use a fast shutter speed, so you don't end up with any unwanted blurring. Once you've got the perfect shot, you can get creative by purposely trying to blur the moment with a slower shutter speed.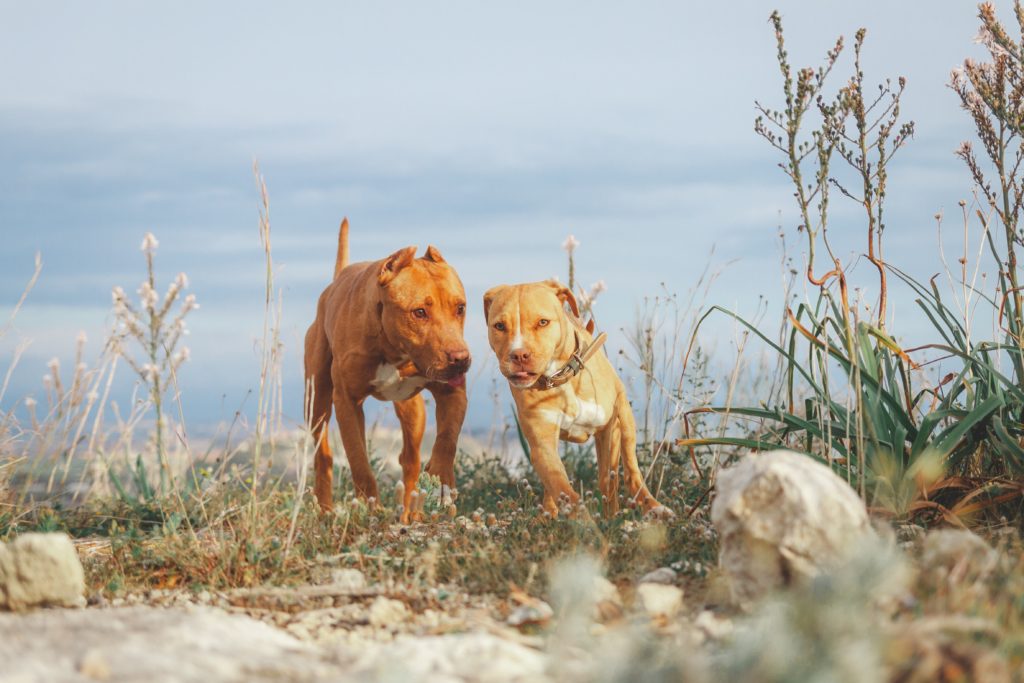 6. Add some personality
After years of living with your pet, you probably know all the quirks of their personality. But sharing this with others is one of the hardest parts of pet photography. Perhaps it's how their ears prick up when they hear a particular food package being opened or the way their tongue sticks out ever so slightly while they are asleep. Try and document those little things that make your pet unique by having your camera at the ready. You might want to make a "shot list" of scenes to recreate or just follow your pet as they go about their daily routine and wait for the magic to happen.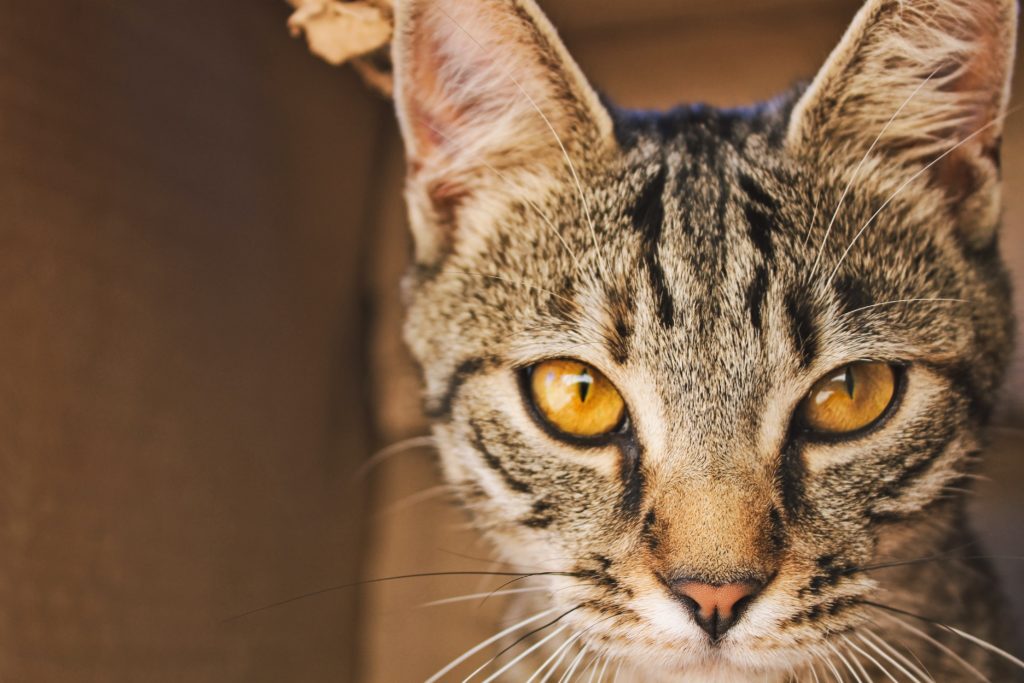 7. Make sure you have your model's permission
As with all portrait photography, it's essential that you have your model's permission….and that you pay them for their time! Whether it's treats, toys, or cuddles, figure out what is the best way to motivate your pet to participate in a portrait session and have them on hand. Portrait photography is all about the relationship between who's in front of the camera and who's behind it. So if you're good to your pet, they'll be good to you and reward you with memorable shots to add to your family photo album.