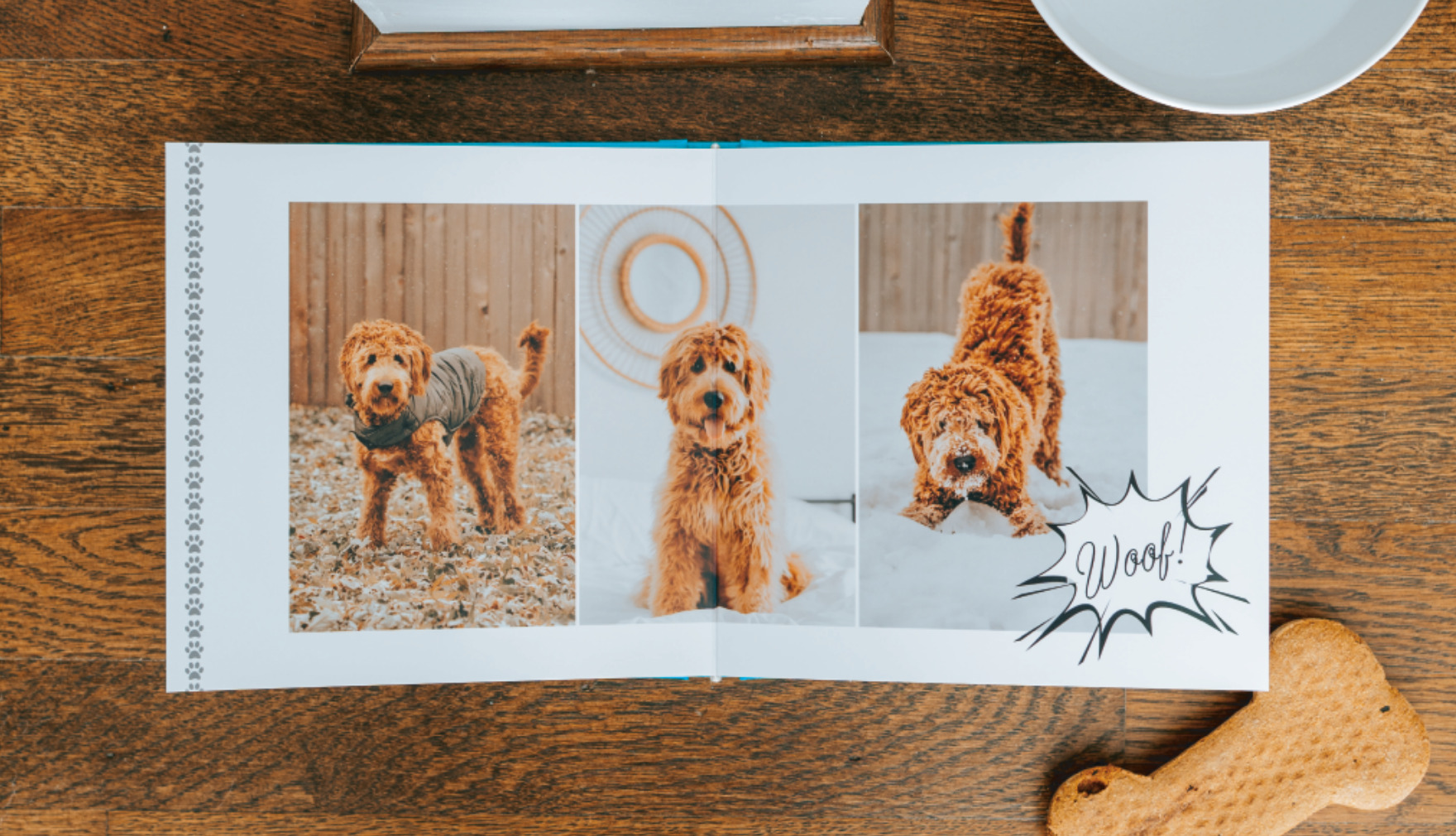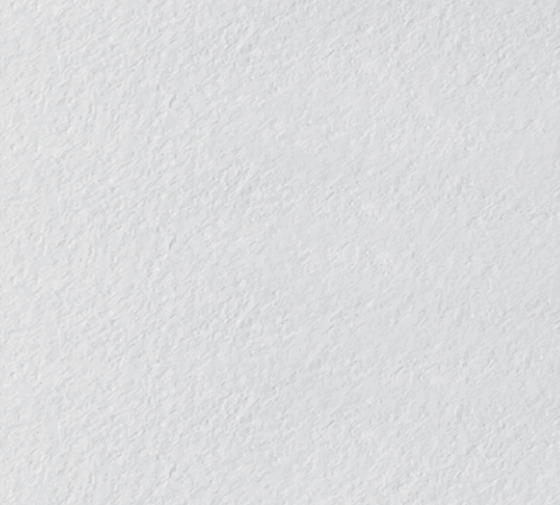 Pet Photo Books
Create the perfect pet photo album with a little help from our experienced photo book design team.
start now
From
The unconditional love and loyalty from our furry pals or feathered friends brings joy to us every single day. Why not capture this love, and their sometimes quirky personality, in a personalized pet photo album?
1.
You Choose
Select your preferred photobook type and album design style, upload your photos.
2.
We Design
Our expert photo book designers bring your album to life. Includes unlimited free revisions.
3.
Pay to Print
Only pay when you're 100%
satisfied with the design
(no commitment to purchase).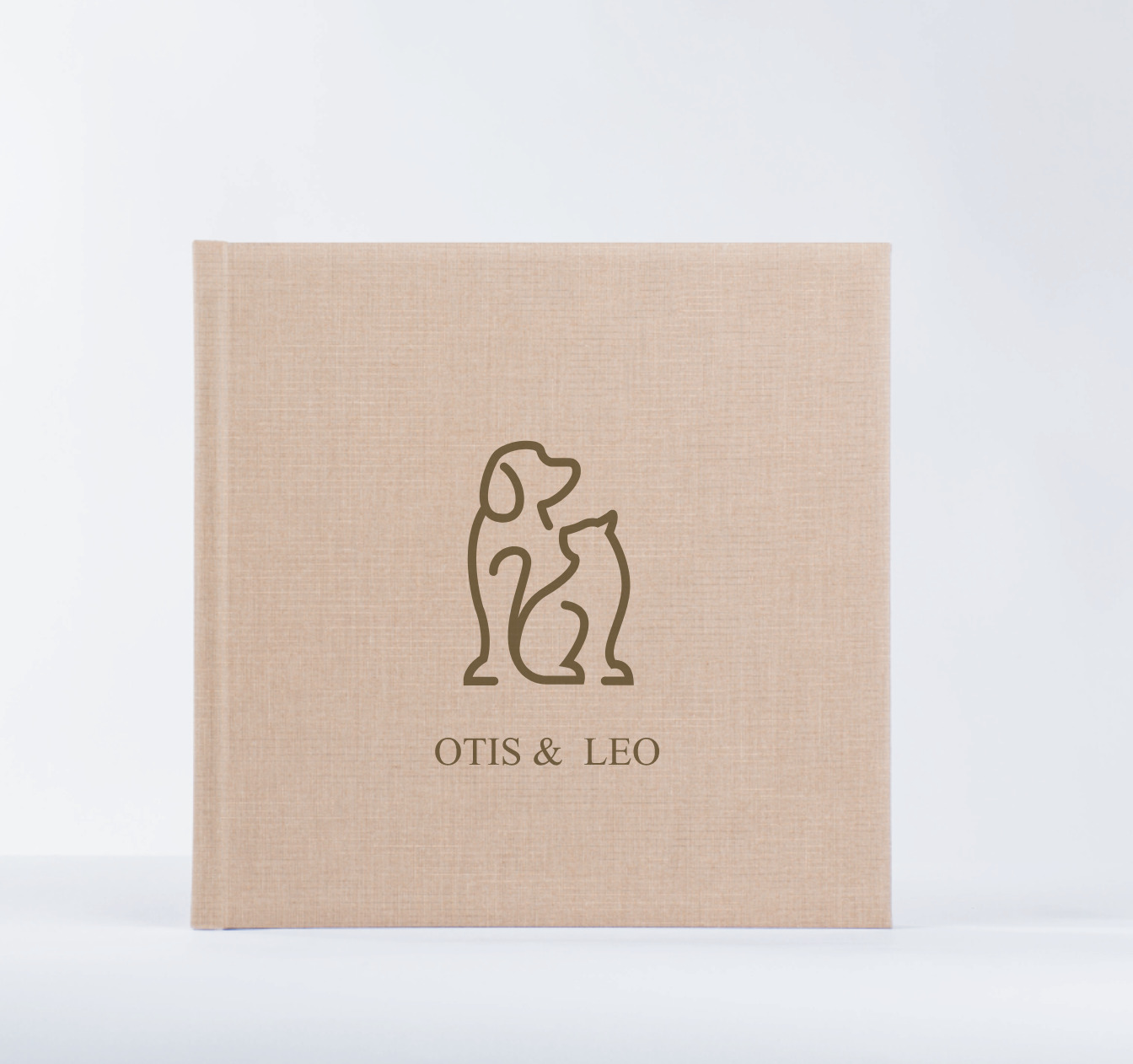 Pet Photo Album Options
We offer a number of different options for creating a dog photo book, or photo album for any of your pets. Our layflat albums are a popular option: developed on silver halide photo paper, these albums offer amazing print quality and uninterrupted double page spreads. If you're looking for a more traditional book feel, our photo books are a more economical option and can accommodate up to 300 pages.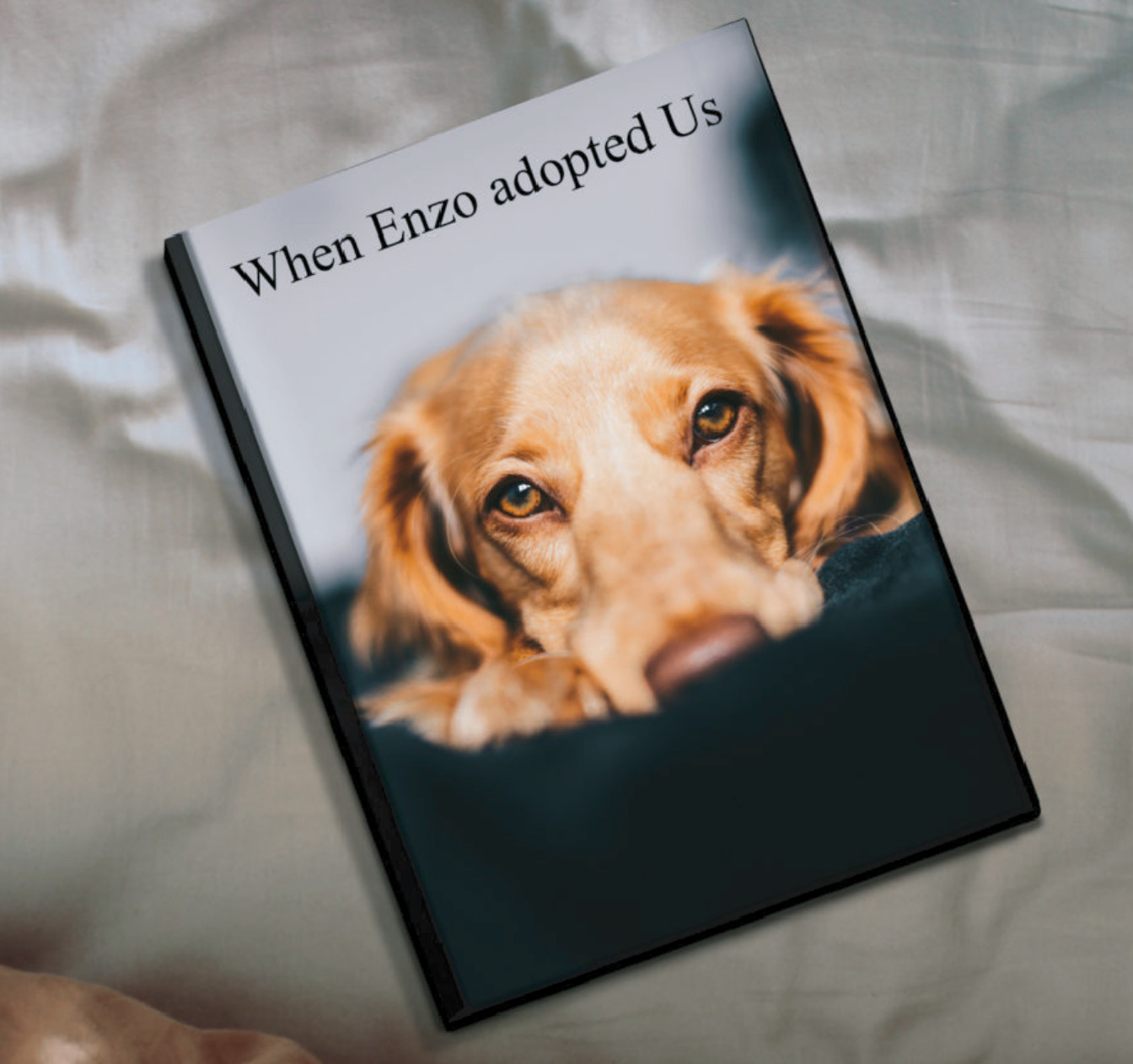 If you're interested in the very best for your furry friends, our premium photo albums offer thick layflat pages and a range of luxurious photo book cover options.
Pet Photobook Design Inspiration
Collaborate with our team of designers to turn your pet photo album ideas into a creative project that will yield amazing results. Made from scratch, every pet photo album book is designed to match your style, and created with any combination of images, caption and design elements that best represent your pet's place in your life. With unlimited free revisions, we make sure your pet book is perfect before sending it to print.

Kit & Kat
Cat Photo Book

How we love our dogs!
Dog Photo Book

Engagement
Pet Photo Book

Gorillas in Our Midst
Wildlife Photo Book
Ready to make a photo book for your pet?
start now
Why Choose Us?
Quality Guarantee
We make sure you love your book. Or we'll make it right.
Happy Customers
Rated 5 stars by thousands of happy customers around the globe
Worldwide Shipping
Affordable flat rate shipping to most countries.
Immortalize Your Pet in Print
It's now easier than ever to create a pet memorial photo album for your furriest family member. Start off by choosing your favorite photos but also choose images that highlight some of the most memorable moments, like the time you caught them doing something naughty, or the loving look of support they offer when you're having a bad day. Don't forget to include photos of the everyday, as well their interactions with other family members or friends.
Don't hesitate to add your thoughts or favorite quotes about your pet, just send us the text you would like to include and we'll make sure to design these into your big pet photo album. You may also want to include photos of paw prints, your kid's drawing of the pet, or any other memento that would be meaningful in a printed photo book.