If you're anything like me, your camera is one of the first things you pack when going on vacation. Whether it's a high-end DSLR, a compact point-and-shoot or your smartphone, your camera is an invaluable tool for documenting all those unforgettable travel memories so you can relive them again and again. 
Chances are, some images will end up on your social media channels so you can share your adventures with family and friends. But what about creating a hard-copy, printed memento that you can pull out whenever you want to travel vicariously (or whenever you're next in lockdown) and remember your global experiences. 
In this guide, I'll share with you some of my top tips for designing a stunning travel photo book that will make the perfect centrepiece for your coffee table. It's a great way of getting your travel images out of that digital folder and into a gorgeous presentation piece that will be a talking point with whoever visits your home.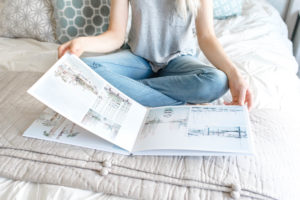 Document the standout sights and all those in-between moments
Rather than being a collection of shots featuring you in front of iconic sights, a great vacation photo book tells the story of your adventures. So aside from documenting all those big-ticket moments (standing in front of the Eiffel Tower or atop the Great Wall of China), be sure to include some photos of your "down-time". Perhaps it's chatting with a local on a train journey or grabbing a traditional snack from a street stall. These are all moments that illustrate what it feels, sounds and tastes like to be in a completely different destination. 
If you're after more travel photography tips, be sure to check out our article here on how best to capture your adventures. 
Photograph your accommodation
For me, travel is not just about ticking off sights but staying in places that embody the culture, style and atmosphere of a destination. I love finding unique guest houses or architecturally inspiring hotels to stay, which of course get to feature in my travel photo albums. Try to get a few shots of your accommodation as it appears on arrival, before your bags are set down and stuff inevitably overflows throughout the room. 
Edit with a uniform aesthetic
Whether you're just using your own images or combining them with your travel partners' shots, try and create a uniform look during editing. In this way, your travel album images will feel like they're part of the same body of work, rather than a hotchpotch of some sharpened shots, others saturated in colour and some in muted tones. 
Alternatively, you might want to accentuate the difference by featuring your images on one side of the album spread and your travel partners' on the other. This will illustrate the different ways you saw and captured the same sights and experiences throughout your trip.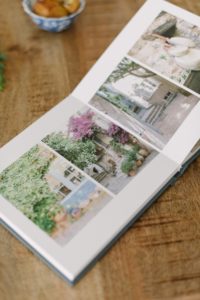 Create a chronological layout
It's not mandatory but I prefer organising my travel photo album images chronologically so that whoever is flicking through can get a sense of my journey. You might want to include a brief written introduction to explain where you were each day and what you saw, followed by a favourite image that represents the day. This is where journalling comes into play, as it will help you to remember what you experienced each day and the associated feelings. If you're not into journaling, you might want to consider jotting down a few notes before you go to bed each day, so that you can easily recall your adventures once you're back home.  
Include an album preface
Alternatively, you might choose to write a short preface to your travel photo album, providing readers with an overview of your holiday. Why, where and when are a few things you should include, as well as who you travelled with and perhaps your reasons for choosing that destination. You can touch on some of the highlights from the trip and any insights you came away with as a result of your experiences. 
Pick a minimalistic template
To ensure your travel photos can truly shine, opt for a minimalistic, clean template that won't "clutter" the background. Stick with a crisp, white backdrop with a fraction of space between each image, which will allow each shot to clearly stand out. 
Most templates will give you a variety of options when it comes to displaying your images, including full-page spreads and collage-style layouts where you can incorporate both portrait and landscape-oriented images. So take time to decide which images you want to feature alone and how best to combine multiple images across a single or two-page spread.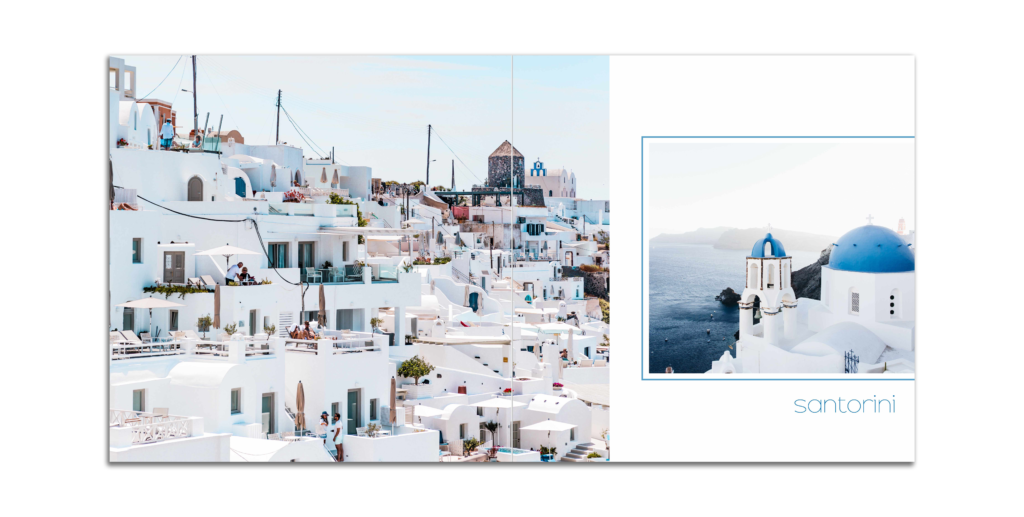 Add captions (or not!)
Some people like to add captions explaining where and when the image was taken, as well as any anecdotes that go along with it. Others prefer to let the images do the talking and allow the reader to fill in any gaps. If you do include captions, make sure you allow extra space in between your images so that the pages don't end up crowded. Instead of captions, you might want to research and feature some creative quotes that accurately reflect how a destination made you feel.  
Select your cover image
This is one of the hardest parts of designing a travel photo book – deciding on the image you want to feature on the cover. If your trip was taken with friends or family, then consider a shot of you together that encapsulates the bonding experience of your adventures. But if it was all about the destination, then perhaps you want to showcase an image that immediately transports you back there!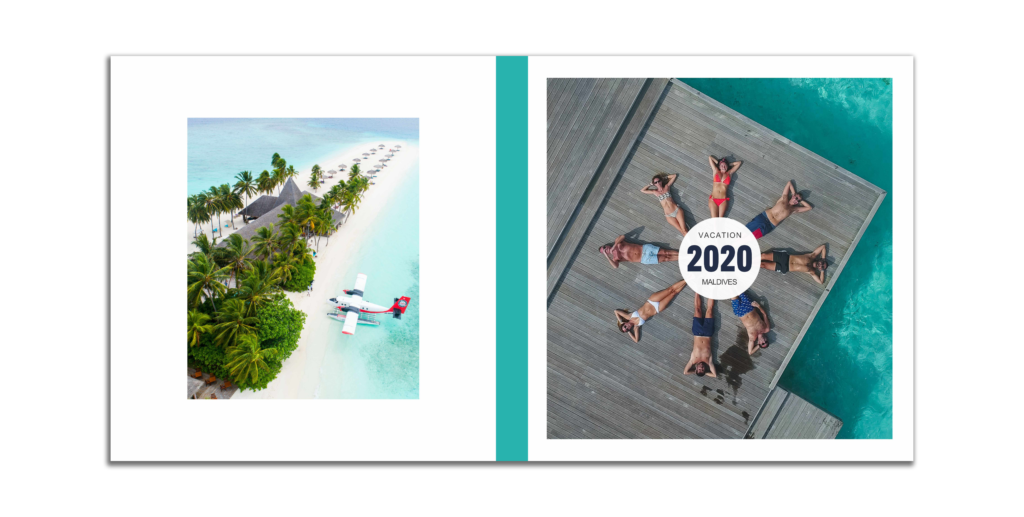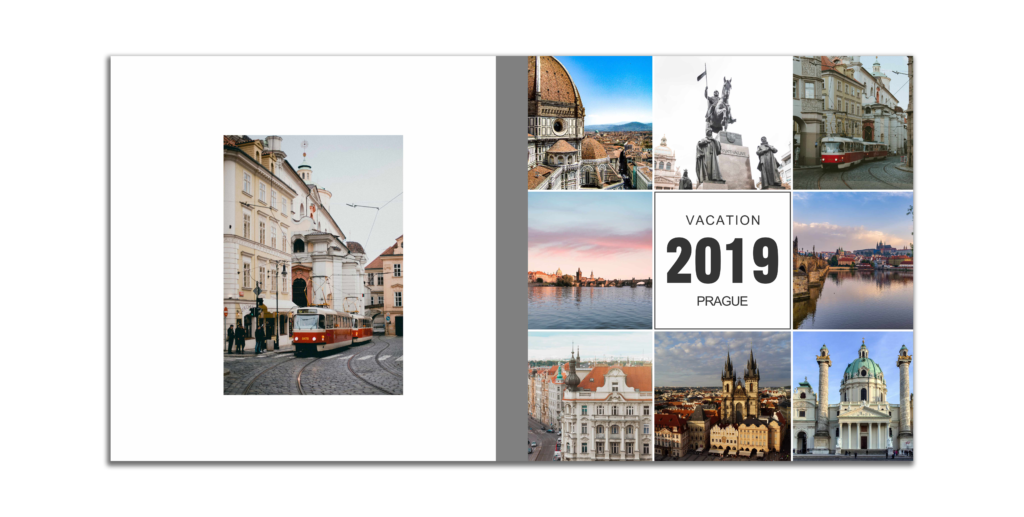 PikPerfect allows you to easily design a custom travel photo book with the help of their talented designers. Printed on high-end archival or Fuji photo paper and with your choice of luxurious cover, they'll assist you every step of the way in creating a treasured keepsake to bring your trip to life. 
If you're after more travel photo book inspiration, be sure to check out PikPerfect's Pinterest account to see what others have created! Or if you need help creating your own album, drop us a line at support@pikperfect.com – we'd love to chat!
About the Author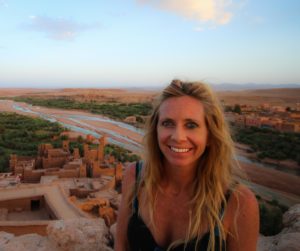 Living between the surf coast of Morocco and the wild island of Tasmania, Pip is an Australian freelance travel writer and photographer whose work has been published in scientific journals, print magazines and newspapers.