So you've booked your flights and invested in a new camera or smartphone to document your travel adventures. But how do you take photos that aren't like everyone else's? To help you capture the most engaging photographs that will leave you with lasting memories of your time abroad, we've put together our top 9 travel photography tips for unforgettable images.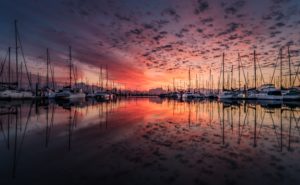 1. Take advantage of the "golden hour" light
Twice a day you get that warm and aesthetic glow blanketing the landscape – just after the sun has peeked above the horizon and just before it dips down below again. Waking up early for sunrise or being out and about at sunset will reward you with magical photos illuminated by a soft light. Ask any photographer and they'll tell you that light is an essential ingredient for great travel photography, so it's worth timing it right. If you wake in the early morning hours, you'll also have the opportunity to photograph with far fewer crowds, particularly at heavily trafficked tourist sights.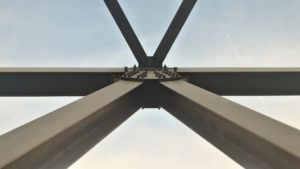 2. Capture the details
While it's easy to just snap photos of famous buildings and iconic monuments that have been photographed millions of times before, it's more interesting to look for often overlooked details or features. Perhaps it's a close-up shot of the intricate carvings of the Taj Mahal or an abstract shot illustrating the geometric designs of the Empire State Building. It's creative shots like these that will engage you and your viewers to see a famous landmark from a different perspective.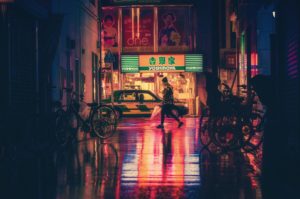 3. Document the human experience
Aside from sweeping landscapes and historic monuments, a travel destination is just as much about the people and cultural experience. Capturing portraits or photos that incorporate people is a great way of storytelling and offers viewers an insight into the life of locals. So don't be afraid to include people in your photographs, provided you have their permission! Never just point and shoot without asking first, as it's not only disrespectful but can also escalate into heated arguments. Approaching someone to ask for their photograph is also a great way of breaking down cultural boundaries and starting a conversation.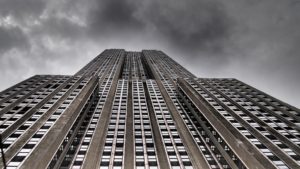 4. Find a different angle
Some of the most captivating photos of landmarks are those that are taken from a different angle. Most people will photograph from eye level, as it's the most logical (and comfortable) way of capturing an image. But if you crouch down low and peer up at a landmark or find an elevated vantage point to shoot from above, you'll immediately add an element of intrigue to your image. Don't be afraid to experiment from a variety of angles, then you'll have plenty of options to select from later on.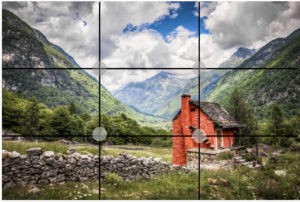 5. Compose using the "rule of thirds"
One of the easiest tricks to use when composing your travel photos is the "rule of thirds". It can be used to capture almost any subject matter and applied to every style of photography. It involves dividing up your image using two horizontal lines and two vertical lines, then positioning the most important elements in your composition along those lines. It's designed on the principle that an off-centre composition is generally more eye-catching when compared to an image where the main subject is plonked directly in the middle of the frame.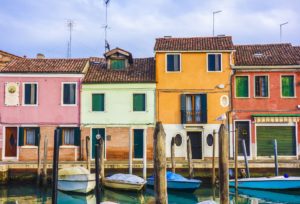 6. Get off the beaten track
Once you've ticked off all the bucket-list landmarks at your destination, take time to explore a little off the beaten track to photograph areas or neighbourhoods that might be off the tourist radar. This can be achieved as easily as wandering until you find subjects or scenes that interest you or you can chat with the locals to draw on their insider knowledge and favourite places. Not only will you come away with photos that are completely unique but you'll probably discover some hidden gems along the way.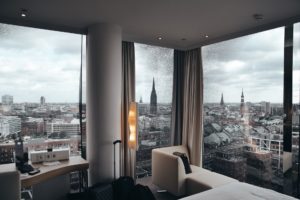 7. Book a room with a view
One of the simplest ways to capture amazing images without having to put in any effort at all is to book a room with a view. Whether it's on the top floor with sweeping views across the city or overlooking a small laneway that's abuzz with local comings and goings, your accommodation can provide the perfect vantage for capturing unique photos.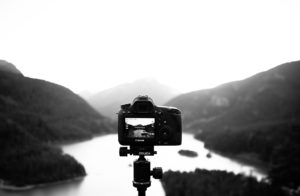 8. Bring a travel tripod
A tripod used to be a bulky addition to your luggage. But these days, you can find incredibly lightweight tripods that you'll hardly know you're carrying at all. The advantage of a tripod is being able to shoot using much slower shutter speeds, which is ideal if you want to get creative at waterfalls or to capture moving traffic at night. Once you've honed your basic photographic skills, a tripod is the next logical step to "up" your photography game and start composing images that will make others look twice.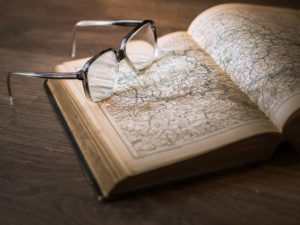 9. Do your research
If you're travelling to a particular destination specifically to take photographs, it's worth doing a bit of forward planning to make the most of your time there. Check to see what the light conditions will be like during your visit and scour the internet for blog posts offering tips and advice for capturing impressive shots of your location. Research what time the attraction opens and closes, as well as how much tourist traffic you can expect. Using this information, you can plan your shoot to make the most of the time that's available and produce amazing travel photography while there.
Written by Pip Strickland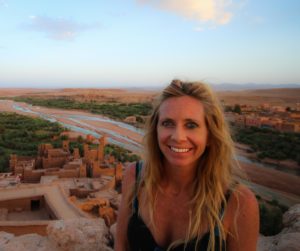 Living between the surf coast of Morocco and the wild island of Tasmania, Pip is an Australian freelance travel writer and photographer whose work has been published in scientific journals, print magazines and newspapers.