When you consider all of the money and effort that goes into planning the perfect wedding, it's a shame to think those gorgeous images your photographer captured might be left languishing in a digital folder for months (if not years). But it doesn't have to be that way, with convenient photo album book design services that will help create a visually appealing memento of your special day, designed to be displayed prominently in your living space.
In this guide, we'll take you through the 5 easy steps you need to follow to create a glamorous coffee table book showcasing photos from the day you said "I do".
Also Read: 22 must-have wedding photographs (Share these with your photographer!)
STEP 1: Curate Your Images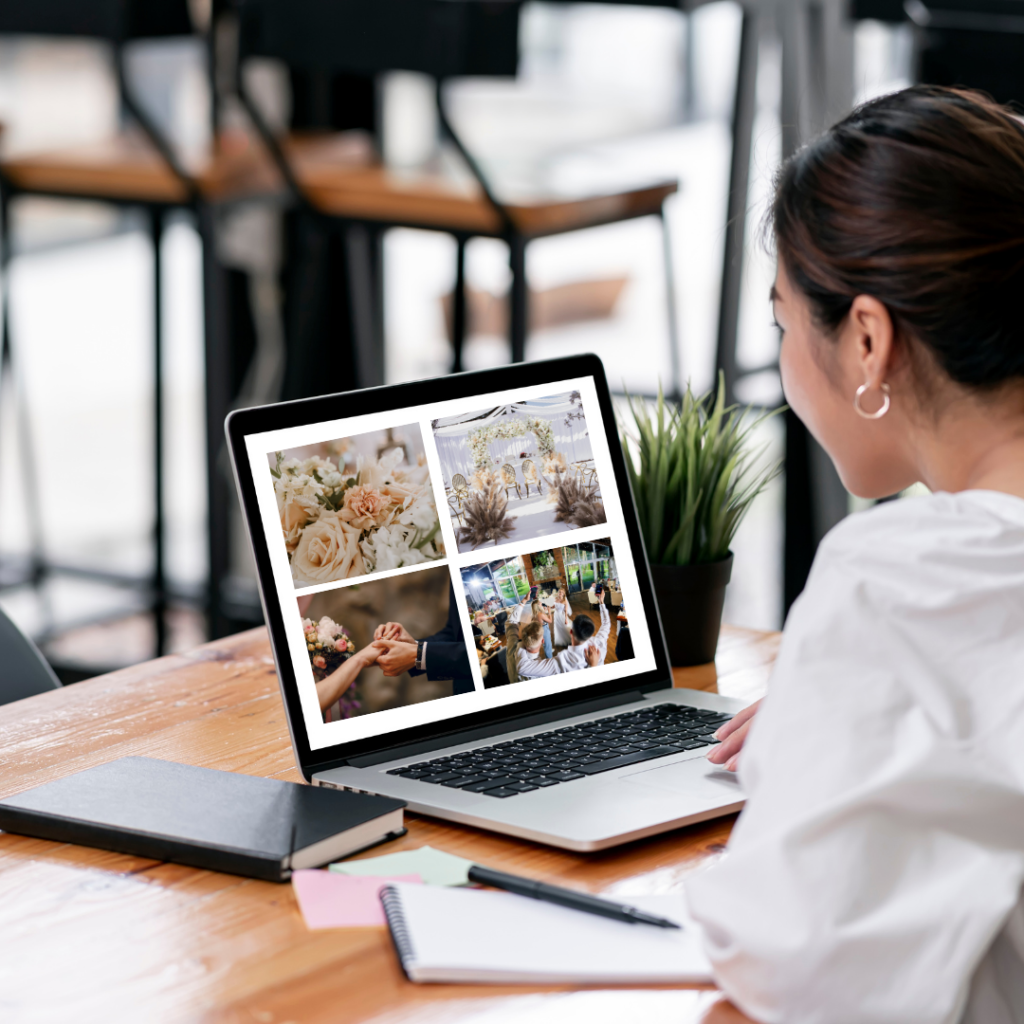 The first step in designing your wedding photo album book is selecting the images you want to include, which can be harder and more time-consuming than you think. If your wedding photographer has provided you with hundreds of digital files, whittling down your choices to just a few may be daunting.
Begin by selecting the photos that are your absolute favorites. Perhaps a shot of your father getting emotional as he saw you for the first time in your wedding dress or the look on your partner's face as you walked down the aisle.
When making your selections, consider images that really tell the story of your wedding day and the emotions you were experiencing. You also want to make sure there are a few images representing the different parts of the day, from the getting ready session to the ceremony and the reception.
While we expect that any images taken by your wedding photographer are going to be of professional quality, it's worth keeping in mind that any dark images will appear that way when printed. A little-known tip is to lower your device's display to around 50%, as this will give you a better indication of how the photos will look once printed.
Once you have selected your images, organize them chronologically, beginning with the start of the day and ending with your grand exit from the reception. Not only will this ensure that you are telling your wedding day story in a logical manner, but it will give you a starting point when it comes time to designing your page layouts.
If you're having trouble deciding on which photos to include, you can take advantage of Pikperfect's photo selection service.
STEP 2: Select Your Photo Book Type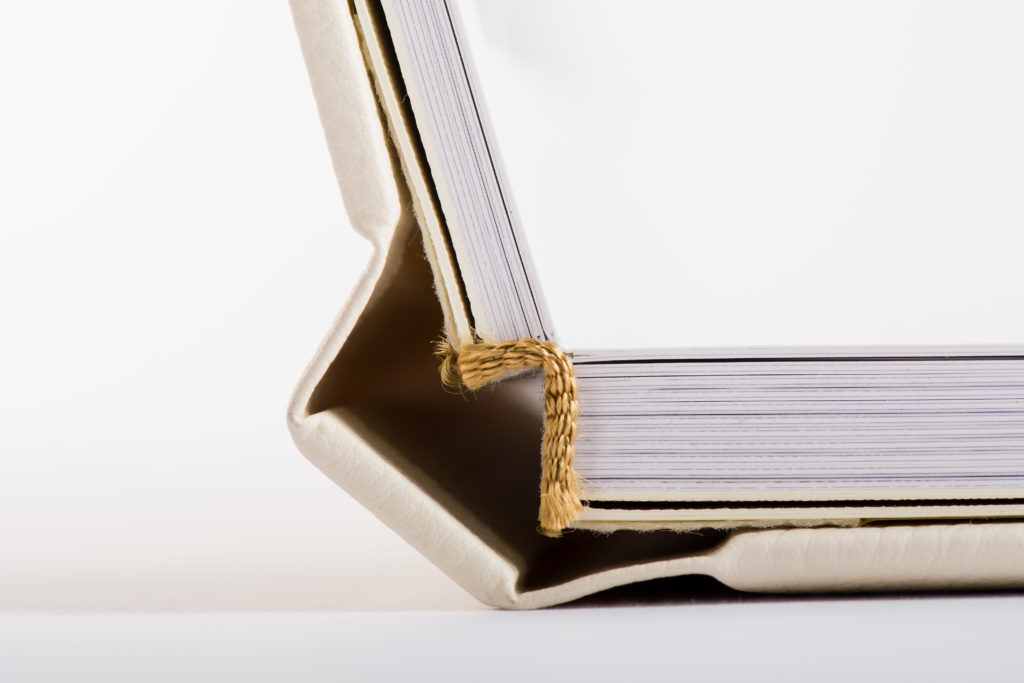 Before you go any further, this is a good time to select your photo book type, as this will determine how many images you can include. While you could opt for a 200 page photo book, we think that wedding mementos styled in the way of coffee table books ask for something a little more sumptuous and luxurious, such as a thick layflat album with archival quality papers offering outstanding photo colors and definition.
With a layflat album, the images are printed on professional quality photo paper that is then mounted on cardboard inserts, resulting in thick pages that lie perfectly flat (without any visible crease in the centre). In our opinion, the feeling of turning thick pages outclasses flicking through a traditional photo book any day of the week!
If you're not sure whether a photo book or an album is right for you, learn about the differences on our Photo Book vs Photo Album page.
STEP 3: Consider Layout Options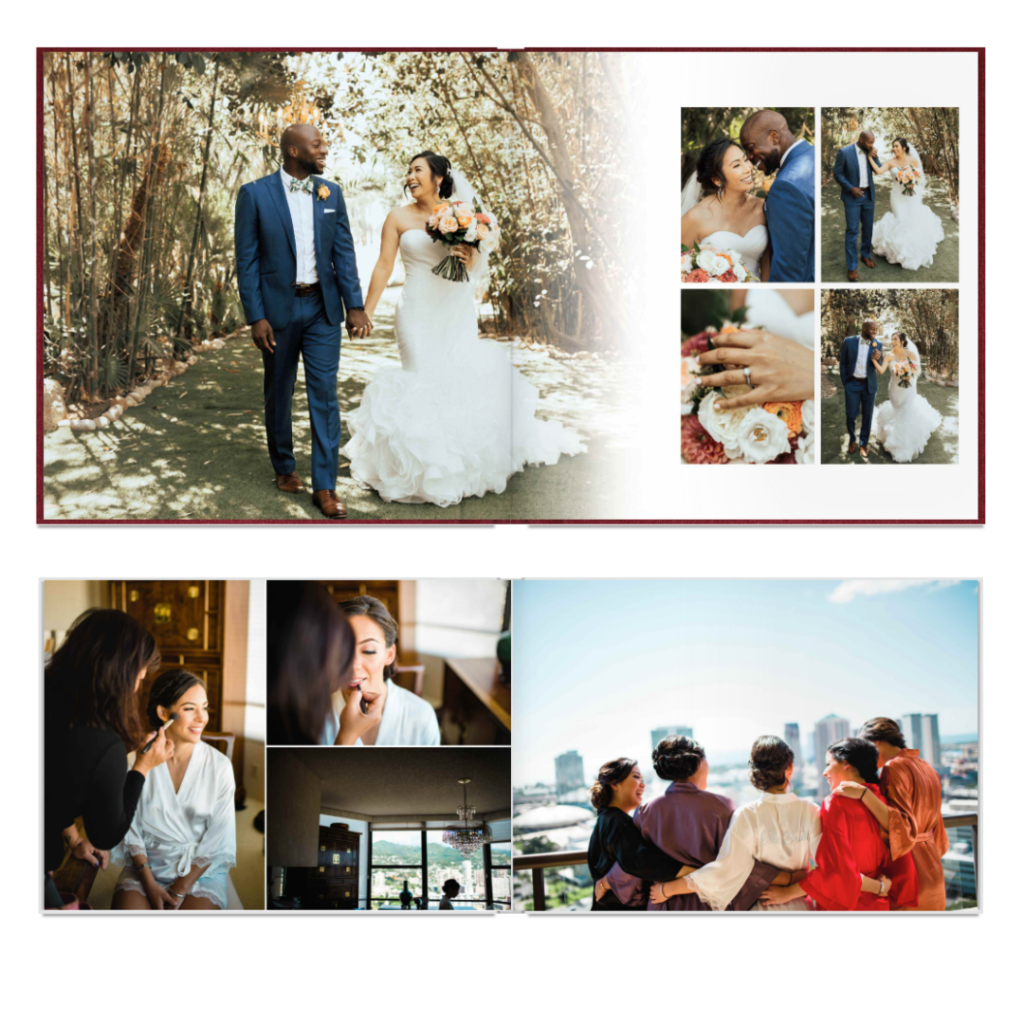 Think about the most stunning coffee table books you have ever flicked through. Chances are, they have images of varying sizes, including a few full and double-page spreads. You want to replicate this aesthetic when designing your wedding album, giving it a luxurious and high-end feel.
Some images will stand out as having potential for a double-page spread while others will naturally belong together in a grid-like gallery. You might have a few images of the same moment taken just seconds apart that will look impressive presented alongside one another.
Go through your images and think about the size you want to attribute to each and how they will best be positioned alongside neighbouring images. Remember to avoid overcrowding the pages of your photo album book or you risk ending up with visual clutter and losing the opulent feel you are after.
If you don't feel that you have a flair for design, then you can leave the layout to a professional album designer.
STEP 4: Choose Your Cover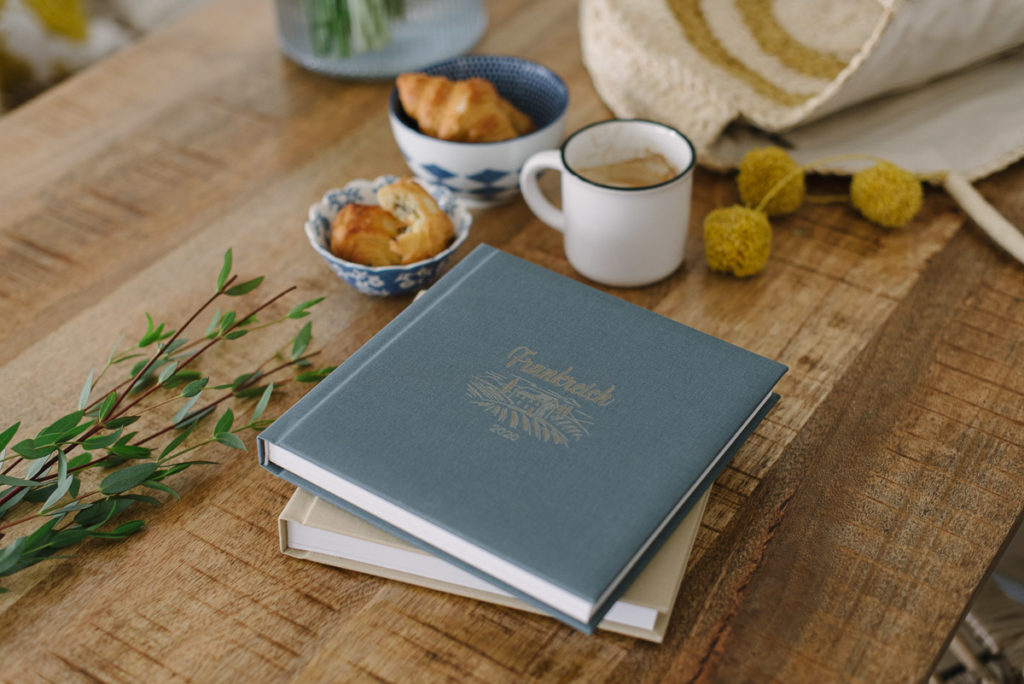 While we're taught from a young age not to judge a book by its cover, we also believe that a beautiful wedding album cover, makes a huge first impression. Luxurious coffee table albums typically trend towards elegant linen or genuine leather* covers, which have the added bonus of being tactile in nature. This means that as soon as you pick up the album, you know you are in for something special!
(*If you're not a fan of leather but love the look, you might want to consider an animal-friendly leatherette cover.)
Many couples select a cover that complements the style and color scheme of their wedding, however, if you're thinking about displaying the album in your living room, it might make more sense to match the cover with your decor. When selecting your wedding album cover, also consider any titling that you would like (such as your names and wedding date), which can be either laser etched or embossed onto it.
Want to get creative with your title? Check out some of our favorite album title ideas here.
STEP 5: Print
Once you are 100% satisfied with your choices, it's time for your album to be professionally printed by your service of choice. At PikPerfect, we not only use high-quality Fuji photo papers but all of our photo books and albums are printed on industry-leading machines.
Aside from being a leading name when it comes to photo album printing, we also have a team of highly talented designers who can make your vision a reality. Whether you're looking for help with whittling down your image choices or assistance with designing your layout, we can be as hands-on in the creative process as you like.
Start designing your luxurious coffee table-style wedding album today!