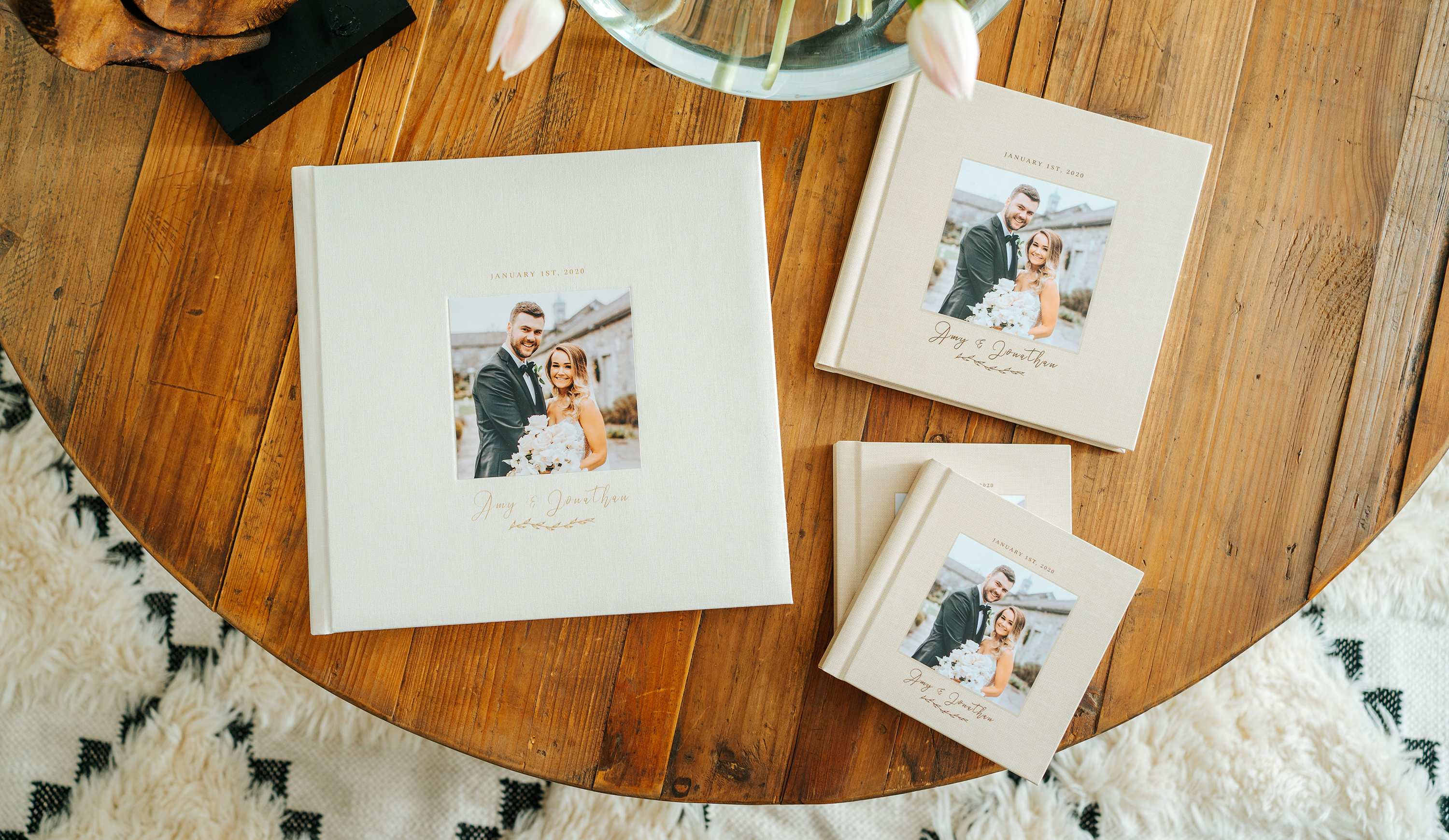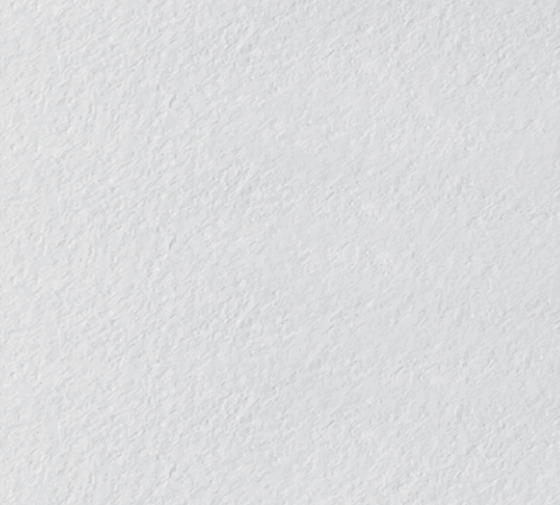 Parent Albums
Parent albums are smaller duplicates of your main photo album and make the ideal "Thank You" for all the love and support your family has provided.
start now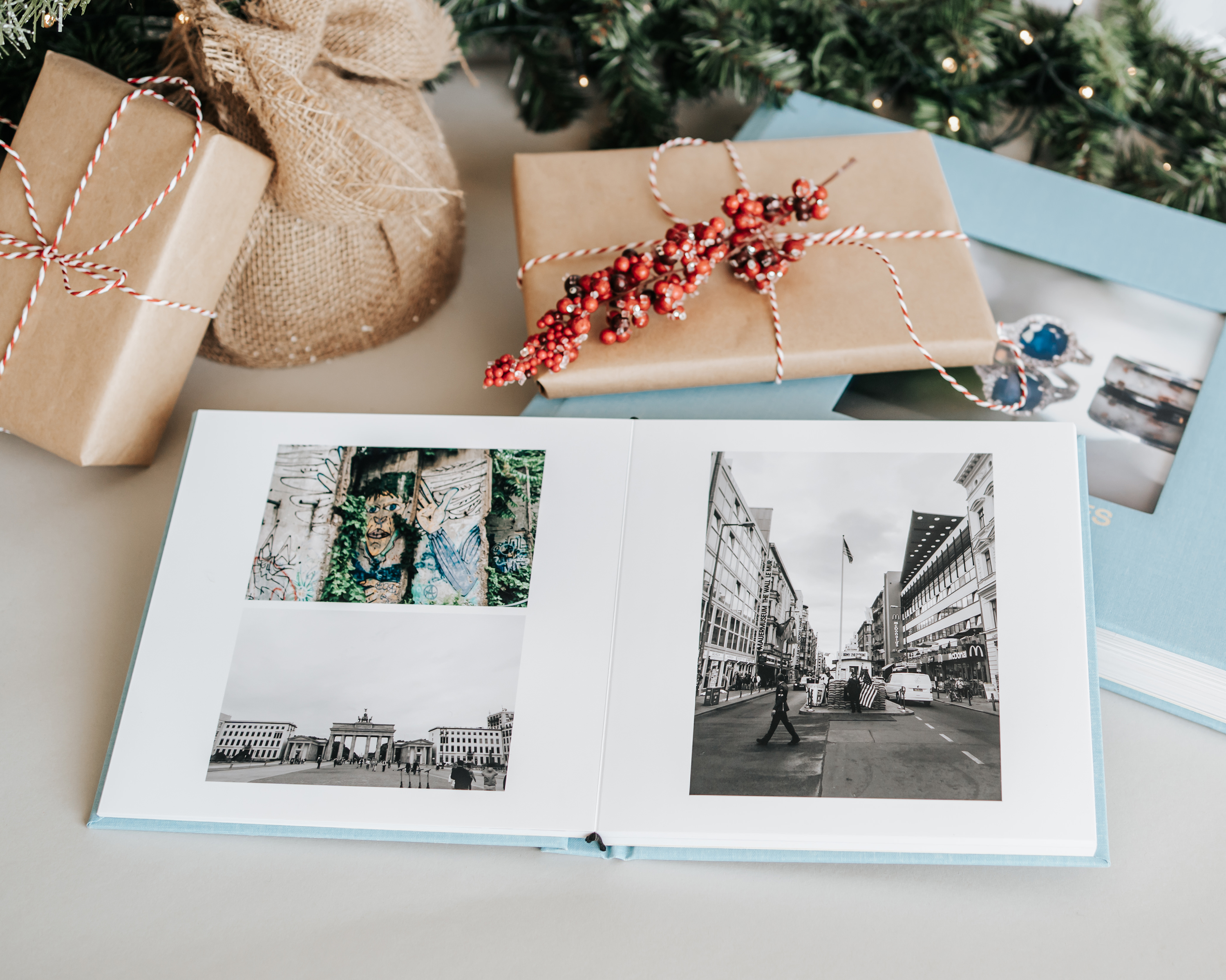 Parent Wedding Albums
personalize cover images or title
add text inside the albums, such as personal thank you notes
swap out individual images
add/remove pages from design
Your personal designer will be happy to help with any other requests you may have.
More about our Wedding Albums for Parents
We get a lot of questions about our wedding photo books for parents as they are a popular option with most couples, so we've put together some answers to the most common questions.
How much do parent albums cost?
As parent album copies are generally smaller and/or printed on thinner paper, they cost considerably less than your main album. When the album design has been approved, you'll find all available parent album copy options in your shopping cart along with the associated cost. The choices and corresponding cost depend on the type and size of the main album, but if you're looking for something different, reach out to your designer and they'll be happy to help customize your order to meet your requirements.
What album sizes are available?
Standard parent album formats are smaller than your main album. For example, if your main album is 16x12 inches, when you approve the design you'll see the option to add parent copies in 12x8 and 8x6 inches. That said, you can opt to have the parent albums in the same size as the main album, but change the paper or number of pages.
Do they have exactly the same design as the main album?
By default, yes: parent wedding book copies will have exactly the same design and number of pages as the main album. If you'd like to reduce the number of pages, or customize a few pages or cover to focus on the bride's and groom's parents, or other family members, our album design team will be happy to help do this.
What cover will my parents photo albums have?
The standard format copies of a large main album will have the same cover; to help keep the cost of parent photo album copies down, the pocket copy format will default to a printed photo cover. If you'd like to customize the cover for a particular family member, our design team will be happy to update this for you.
What paper options are available?
If you're ordering a large premium photo album with thick pages, the standard format parent copies for these will have the same paper quality; the pocket copies will have our layflat paper. Smaller duplicates of our layflat albums and books have the same paper as the main album. All photo book copies are printed on 200 GSM matte paper.
Do they need to be ordered together with the main album?
We recommend ordering your parent photobook copies along with the main album as you'll save on shipping since we charge a flat rate shipping per order. But we do store the print files for 6 months from date of purchase, so you're also welcome to order them at a later time.
Can I add a box for my parent albums?
Please let your designer know if you'd like to add a photo book presentation box with your parent copies. These are available with all album and photo book sizes except for the pocket books (6x6 and 8x6 inches).
Why Choose Us?
Quality Guarantee
We make sure you love your book. Or we'll make it right.
Happy Customers
Rated 5 stars by thousands of happy customers around the globe
Worldwide Shipping
Affordable flat rate shipping to most countries.